Bank of America upgrades AAPL to 'buy' as low share price 'presents opportunity' to investors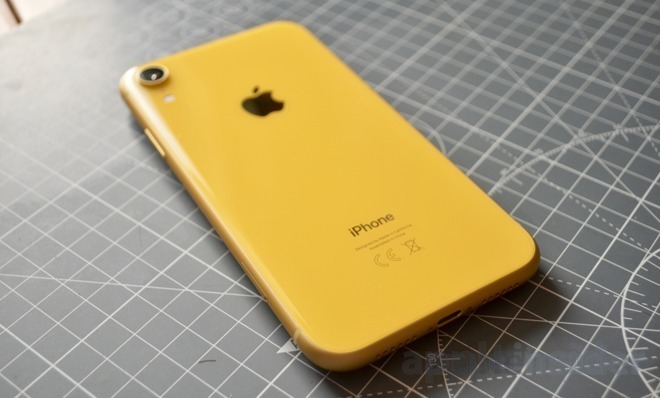 AppleInsider is supported by its audience and may earn commission as an Amazon Associate and affiliate partner on qualifying purchases. These affiliate partnerships do not influence our editorial content.
Bank of America has changed its stance on Apple's shares by upgrading it from "neutral" to "buy," with analysts suggesting the current state of the iPhone producer's stock "presents opportunity" with multiple prospects for growth from healthcare and the Services business.
February's rebound of Apple's shares in February following the stock market's pessimism after the first quarter results is seeming to continue, based on an investor note from Bank of America. The drop in share price has made the Bank of America's Wamsi Mohan optimistic about the company, with the low cost per share making it an attractive purchase.
After downgrading the stock at the start of November to "neutral," the change in status to "buy" is accompanied by a new price target. While previously it was offering a 12-month price target of $180, it has been increased to $210.
"AAPL stock is down 26 percent from its peak and up 9 percent year-to-date," writes Mohan. "Our scenario analysis suggests that shares are discounting a 'declining hardware' scenario and the debate hinges on the lead time trajectory."
While the lack in growth of iPhone sales in the last quarter's results have shaken investors, Mohan suggests "weakness in hardware is not entirely structural," with the new price target based on "flat" hardware sales and "somewhat slower than historical growth in Services."
In backing up the "buy" status, Bank of America offers a list of eight reasons why Apple is a good deal, including the "stability of supply chain order cuts" as well as growth across multiple sectors, including healthcare and wearables. An "increasing Services penetration" is also cited, with the relatively reliable growth of the arm being a high point in Apple's balance sheet.
Apple's issues in China may also get some relief, the bank suggests, with some of the weakness in the valuable market attributable to a strong U.S. dollar. A rebound of China's yuan will help Apple's prospects in the country.