How to check if your flight is on a Boeing 737 MAX 8 & find the best seats on any aircraft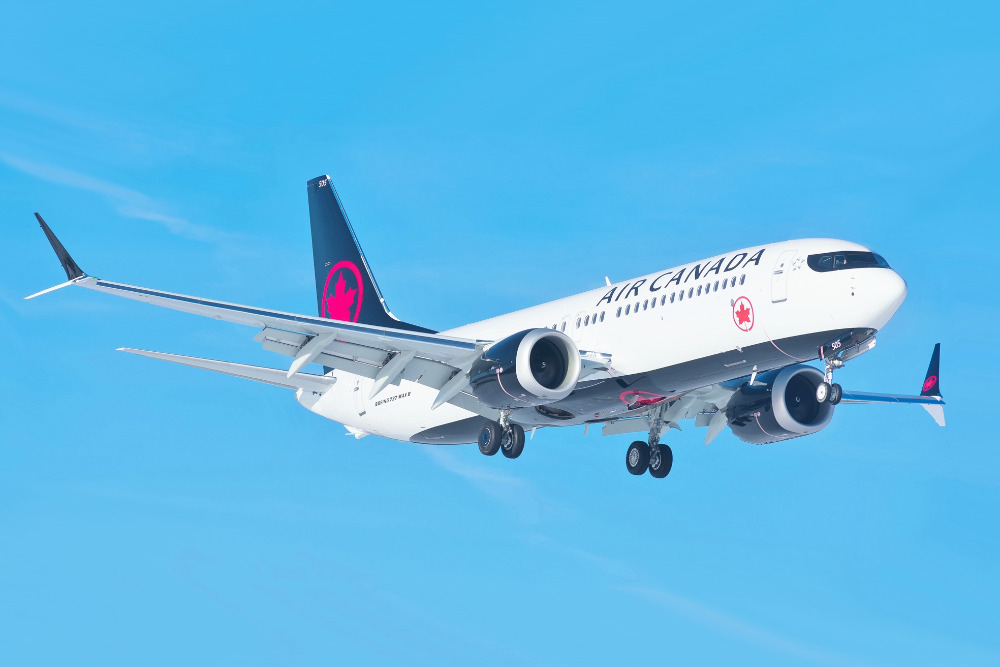 AppleInsider is supported by its audience and may earn commission as an Amazon Associate and affiliate partner on qualifying purchases. These affiliate partnerships do not influence our editorial content.
The problems with the Boeing 737 MAX 8 have made passengers start to check what aircraft their flights are on. The way that you can check this, though, is the same way that also gets you more information to buy the best flight for you on any aircraft with any airline.
If you already have your next flight booked, the odds are that you don't know what exact type of aircraft it's going to be on. Compared to the price, destination and flight time, it's hardly on your priority list. Similarly, if you've just been on a flight you may not even have noticed what type of aircraft it is because you didn't bother reading the safety card where it's printed. Yet if aircraft type is so often the last thing we think about when booking, making sure you do check it is going to pay off.
There's no good way to say this, but the topic is on every airline passenger's mind at the moment because of the problems with Boeing's 737 MAX 8. At time of writing, 20 of the approximately 50 airlines around the world that operate this aircraft have suspended services and more are considering doing the same.
Some countries such as the UK have completely banned the Boeing 737 MAX 8, to the extent that even aircraft that were already airborne and en route were turned back rather than be allowed into their airspace. That level of disruption and how booked passengers are being promised alternative flights means that there will now be a scramble to keep people moving. That in turn means that flight booking apps and services are going to be heavily used.
While you need to use news apps to check on the status of 737 MAX 8 flights on your route, these flight booking services will help with any quick arrangements you have to make now.
Naturally, the accidents involving this aircraft type are being investigated and hopefully a solution to the problems will be found soon. We're not suggesting that you forever avoid Boeing 737 MAX 8 aircraft but we are saying that, actually, you can. You can avoid any type of aircraft for any reason — or at least you can find out if there's an alternative type on the route you need.
You can know in advance precisely what type of aircraft you're looking at booking — and then if you know the type, you can make much more informed decisions about the right flight for you.
Regardless of whether you're flying long- or short-haul, regardless of where you're flying anywhere across the States or around the world, take some quick steps to get the best flight going.
Boarding delay
This advice uses services and apps that have been around a long time and aren't going away. However, the volume of suspended services that are affecting the Boeing 737 MAX 8 at the moment is doubtlessly having an effect on them. With this number of flights being changed, passengers are going to be moved to a different aircraft and even the airline may not know which type very much in advance.
In general, though, when you're comparison shopping for the best and cheapest route to somewhere, take a moment to note down the flight number, airline and dates of travel before you buy.
Seat Guru will tell you precisely what type of aircraft that flight is scheduled to be on. If you were just trying to avoid a particular aircraft then you're done. Carry on with your booking or search for an alternative flight and then check out the aircraft on that one.
Take a seat
However, there is much more you can do. Whatever the flight and whatever the aircraft you find on seatguru.com, click on View Map in its listing. You'll get a diagram of the aircraft with every single seat shown and the important ones marked out in color.
There's a key next to the map but every flight uses the same and obvious colors. If the seat is green, it's considered a good one, for instance. That typically means that it has good legroom.
If a seat is in red then avoid booking it if you have any choice at all. A red chair is one that will probably have less legroom or might be next to a toilet.
There are also yellow seats which are ones that are okay but have certain issues. For instance, they might not be able to recline because of there being an exit behind them.
Those colors give you the quick overview but you can also select any seat to get more detail. On the website or on the iOS version, selecting a seat will give you a description of exactly why it's considered good or bad.
Review culture
These seat maps do also add general descriptions of the aircraft so that you can see, for instance, what types of inflight entertainment there are or read about what meals are included in your fare.
Perhaps the most useful part, however, is the way that the Seat Guru service features user reviews of each aircraft type plus their photographs.
If this sounds like our TripAdvisor-style world gone mad, there's a reason for it. Seat Guru was bought by Expedia back in 2007 and is now part of TripAdvisor.
Apps and ways
Seat Guru includes its own flight comparison shopping feature but it's more clunky than alternatives such as Kayak. The website version appears to let you enter airport codes such as WAS for Washington (All), for instance, but then rejects them and insists you enter a city name instead. It then converts that into the airport code you already knew.
So we tend to use other services for finding flights to book, it is Seat Guru that we come back to for checking out the aircraft. There are alternatives to Seat Guru such as Seat Link but that consistently failed to find flights we knew existed.
However, even if it's Seat Guru that we use, it isn't seatguru.com we go to most often.
Hours and minutes
Considering that you're going to be spending hours on a flight, it's surely worth the couple of minutes it will take to check out an aircraft's details on Seat Guru's website. Yet later on you're going to be managing your flight booking, you're going to be checking times and whether the gate has opened yet, and so on. We prefer to do as much of that as possible in one app.
So while we would find flights using the Kayak app, we'll then do everything else including scoping out the seating plans using Flight Update Pro which includes aircraft details provided by Seat Guru.
Now and in the future
Right now this kind of app and service will help you out and especially so if cancellations or suspensions of the Boeing 737 MAX 8 mean you're left having to organize alternative arrangements.
So use them now as an emergency aid but when this situation is resolved and airlines can all return to normal, keep these apps and services to help ensure regular flights are as comfortable as they can be.