Apple plots iPhone price hikes and reduced outlet numbers in India shakeup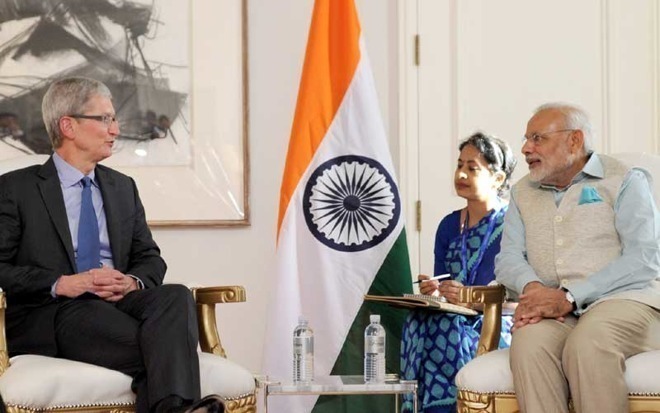 Apple will stop selling the iPhone 6 and iPhone 6 Plus in India, senior industry executives claim, as part of a strategy to reinforce the iPhone's premium image, a move that also aims to increase the price of iPhones sold in the market and to change where it is being sold to consumers.
India has been a difficult market for Apple to establish the iPhone within, with shipments in the market failing to live up to expectations. Despite selling low-priced models in the country, Apple's market share is in the extremely low single-digit percentage, but the company may soon change how it handles the market.
According to industry executives speaking to the Economic Times, Apple is looking to stop sales of the iPhone 6 and 6 Plus. Currently assembly partner Wistron is producing the models in the country, though it has recently been given permission by the government to proceed with plans to change its production lines to make the newer models.
Apple wants to reestablish its premium positioning for the market, and part of the process involves increasing the base cost of iPhones. The entry level iPhone 6s and iPhone 6s Plus will go up in price by about 5,000 rupees ($72), and it had gradually increased the pricing of the iPhone SE before its removal from brick-and-mortar retailers.
"It wants to reinforce the brand's 'premiumness' in the Indian market and increase average selling prices," one executive claimed.
At the same time, Apple is looking to pare down the number of outlets that are selling the iPhone. Distributors have been advised neighborhood stores that are less than 350 to 400 square feet in size and those selling less than 35 devices per month should not be selling iPhones, with sales promoters and fixtures being pulled from underperforming outlets due to cost effectiveness.
Apple instead wants more Apple Authorized Resellers over 500 square foot in size, outlets dedicated to Apple sales, with each trade partner to operate more than one store each. It is suggested the change is to reduce the number of trade partners Apple has with India and to "deepen the relationship" with them.
There is already one alleged casualty in the distributors list, with Apple's partnership with RP Tech said to be ending in April, shifting more of its attention to Ingram Micro and Redington. While Apple worked with five distributors in India during 2018, it has already terminated its work with Brightstar and HCL Infosystems, bringing the list down to three.