Apple missing from list of companies supporting OpenXR AR and VR spec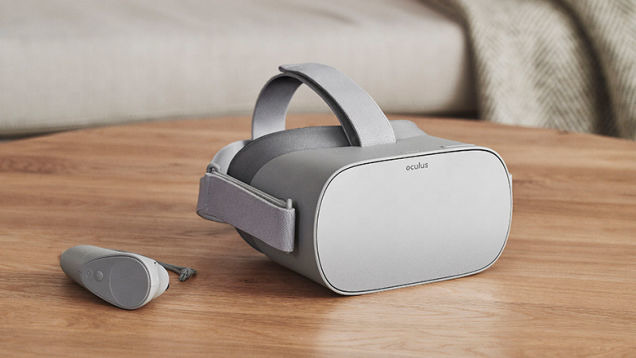 The Khronos Group has ratified and publicly released a provisional specification for OpenXR, an open standard for AR and VR platforms, but while many major firms are supporting the effort, Apple does not appear to be publicly offering its own support.
Launched during the Game Developer Conference on Monday, the OpenXR 0.90 provisional specification advises of a cross-platform API that can take advantage of XR-supporting hardware. The API would offer access to common sets of objects and functions required for applications, including those to do with rendering, tracking frame timing, and input, items that would typically vary between different hardware producers.
The aim of the project is to define the API so developers only need to code once for all hardware under the scheme, instead of producing software with differences that apply to specific headsets. This would in theory simplify development and could enable developers to release apps that are suitable for use on many different devices at a quicker rate.
"OpenXR seeks to simplify AR/VR software development, enabling applications to reach a wider array of hardware platforms without having to port or re-write their code and subsequently allowing platform vendors supporting OpenXR access to more applications," said Brent Insko, lead VR architect at Intel and OpenXR working group chair. "The OpenXR provisional specification— together with the runtimes publicly available at launch and coming in the next few weeks— will enable hands-on, cross-platform testing by application and engine developers."
The Khronos Group is an open industry consortium that counts over 140 hardware and software companies within the 3D graphics, AR and VR, computer vision, and machine learning fields. The group publicly supporting OpenXR includes AMD, ARM, Epic Games, HTC, Google, Intel, Microsoft, Oculus, Qualcomm, Samsung, Sony, Valve, and others.
While Apple is part of the Khronos Group as one of its Promoter Members, which means it has full working group participation, it isn't included in the list of firms publicly supporting OpenXR. It is unclear why Apple is not on the list at this time, but not being included is not the same as not supporting the project.
Apple has put considerable effort towards its AR and VR projects, such as ARKit, which is used by developers to add AR experiences to iOS apps. It is also believed to be working on some form of smart glasses or headset that uses AR or VR, and has filed numerous patents in the field, with analysts suggesting the earliest such a device could launch would be in 2020.
It would be expected that, since it is a promoter member of the overall group, Apple would at least have some interest in what develops with OpenXR.