Microsoft brings formerly Windows-centric Defender antivirus to macOS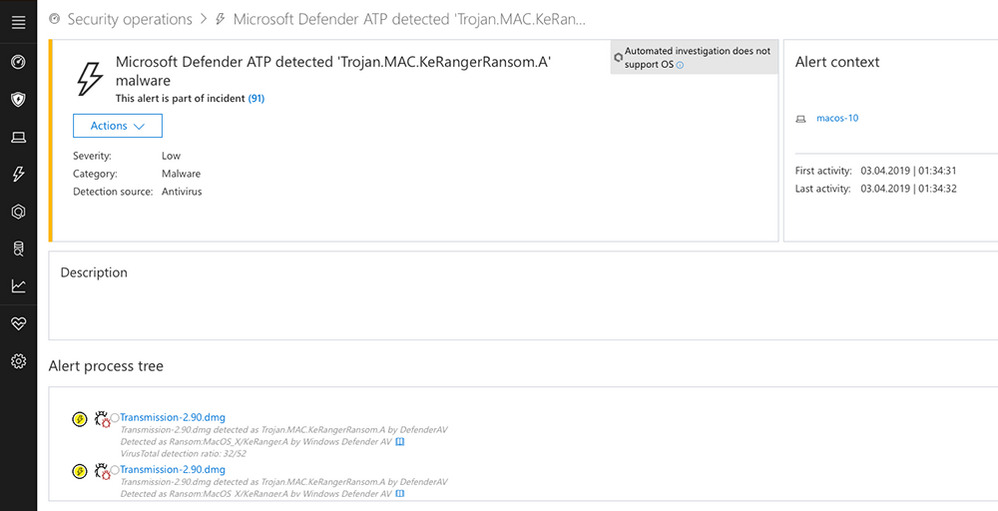 Reflecting its increasingly platform-agnostic stance, Microsoft on Thursday revealed plans to bring its Defender antivirus software to the Mac, if initially in limited form.
Specifically Macs will get Windows Defender Advanced Threat Protection, renamed to Microsoft Defender Advanced Threat Protection (ATP), the company said. A limited preview is being offered to businesses that operate a mix of Mac and Windows PCs, consistent with ATP's business-only focus.
The software requires macOS Sierra or later. To update Defender, businesses will need Microsoft's custom AutoUpdate tool.
It's not yet known if the standard version of Defender will come to Macs. To date that app has simply been integrated into Windows 10, ensuring a base level of security against viruses and other threats.
Apple has had similar protections built into macOS/OS X since later versions of Snow Leopard, but these typically operate in the background.
Since taking over as CEO in 2014, Satya Nadella has steered Microsoft in an Apple-friendly direction. Many Microsoft products have made the transition to Macs, iPhones, and iPads, more recently even parts of its Xbox gaming platform that should eventually let people play those games without an Xbox at all.