How to fix AirPods when they won't connect to your other iOS Bluetooth devices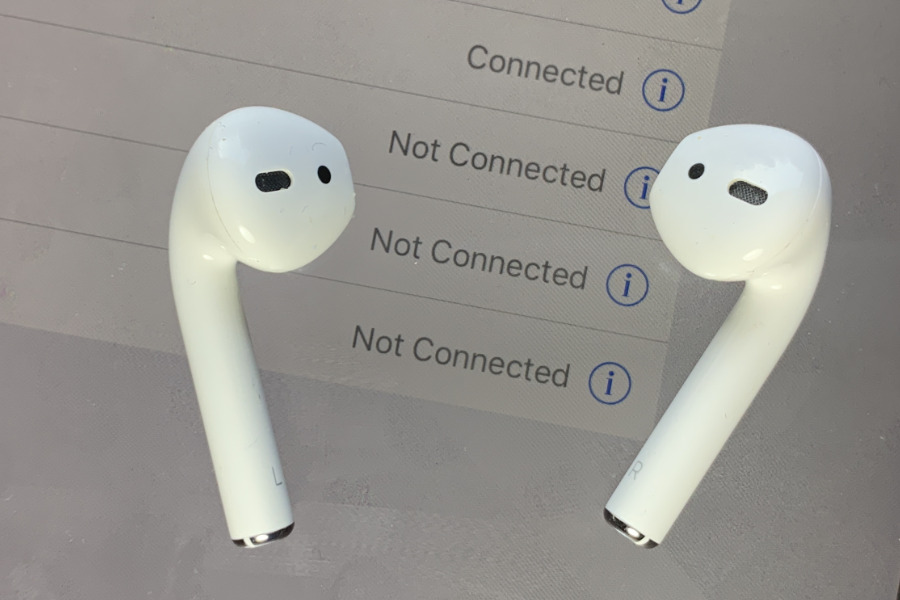 Apple makes setting up AirPods supremely easy, but in the drive for simplicity, it leaves out a step that can cause you problems on your other iOS devices. If your AirPods won't keep their connection to your iPad, follow these steps.
There are two things about the AirPods that are superb, and one of them is the AirPods themselves. The other is how ridiculously easy it is to set them up so that you can listen to any of your devices with them. Only, there is one step that Apple fails to guide you through. It's not as if it's a complicated step, but when you don't know it, you find your AirPods can't hold their Bluetooth connection to your device.
It is specifically an AirPods issue, not something that applies to both generations of AirPods. And it is specifically to do with Bluetooth. The new AirPods require you to have the latest version of iOS, and therefore of Bluetooth, on your devices.
Apple actually warns you about this — but only on the first device you set up.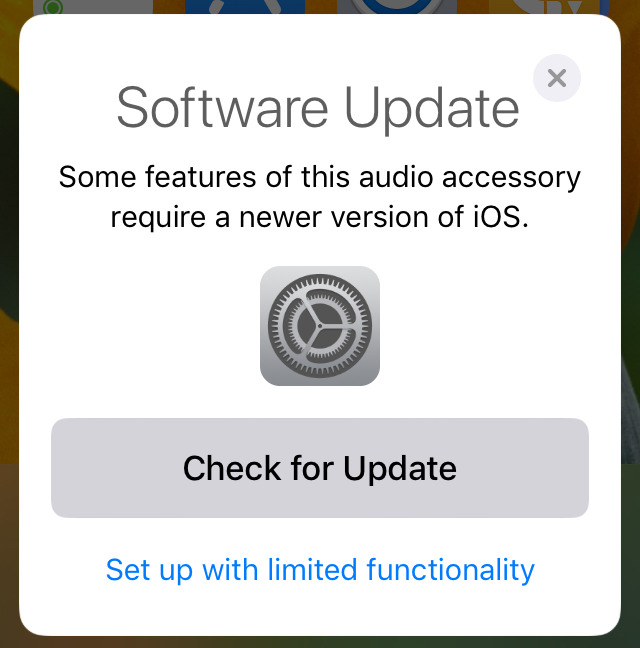 During that initial process, you can get a message explaining that "some features of this audio accessory require a newer version of iOS." You do get an option to Set up with limited functionality, but of course you should instead tap on Check for Update and get the latest version.
The problem
The trouble is that you don't actually set up your AirPods for, say, your iPhone. You really set it up for all your iCloud devices at the same time.
So having done this on your iPhone, you now turn to your iPad and the new AirPods are already available to it. This is exactly how it was with the original AirPods, but with those, you could just pop the AirPods in your ears and start listening.
If you do that with AirPods, however, you can find that you need to force it to play through these headphones. You swipe down for Control Center, then tap on the source icon at the top right of the Music tab. Tap on the AirPods in the list and start listening.
It works but only for a few seconds, perhaps as much as a minute.
Then the connection just drops and your audio is now coming out of the iPad's speakers.
The fix
If your AirPods can't hold their Bluetooth connection to a device other than the one you set them up with, update that device to the latest iOS.
Usually, you get a red badge notification when a software update is available, but even if you haven't got one of those, go to Settings anyway. Choose General and tap on Software Update. Your iPad will look for an update and — if you've been having this problem — it will find one.
Install that and your AirPods will work as seamlessly with your iPad as they do with your iPhone.
Obvious and not obvious
Apple does give us that notification about updating Bluetooth when you setup the first device. And you know that a first step in any troubleshooting is to update everything to the latest versions.
Yet by the time you turn to another device, you've forgotten the setup and you're simply reaching for the nearest screen to control what you're listening to. There's no more setting up so there's no further nudge from Apple about updating, but you also don't always get a notification that there even is an update available.
It's the smallest of blips in using the best of Apple's devices, but it's frustrating until you've figured it out.