Apple slapped with massive 16-patent lawsuit from wireless tech firm Seven Networks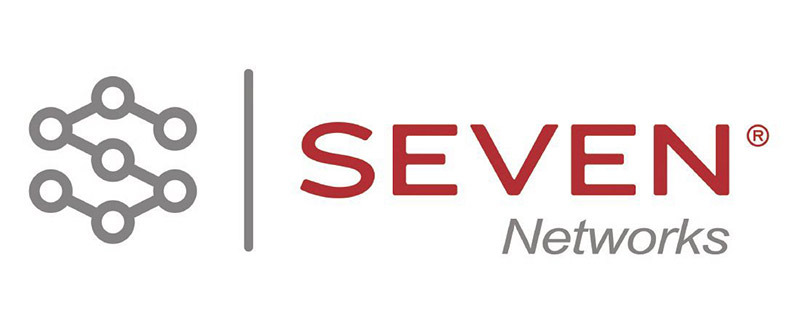 AppleInsider is supported by its audience and may earn commission as an Amazon Associate and affiliate partner on qualifying purchases. These affiliate partnerships do not influence our editorial content.
Seven Networks, an active mobile technology company based out of Texas and Finland, on Wednesday leveled a lawsuit against Apple claiming infringement of 16 owned patents asserted against a range of critical software and hardware features.
Filed with the Eastern District Court of Texas, Seven's suit asserts multiple Apple technologies are in violation of owned intellectual property. From Apple's Push Notification Service to automatic App Store downloads, background refresh and iPhone's "Low Battery" warning, the legal action covers a suite of current iOS and macOS features, as well as the devices that run those operating systems.
Specifically, Seven asserts U.S. Patent Nos. 9,369,539 , 9,438,550, 9,473,914, 9,516,127, 9,603,056, 9,608,968, 9,648,557, 9,712,476, 9,712,986, 9,769,176, 10,027,619, 10,039,029, 10,091,734, 10,110,534, 10,135,771 and 10,243,962.
Notably, Seven appears to have developed all but one patent-in-suit, many of which list co-founder and former CTO Trevor Fiatal or current CTO Ari Backhom as an inventor. The lone IP not initially credited to Seven, the '557 patent, was filed by SNRLabs, a wireless technology company acquired by the plaintiff in 2013.
Detailed in the nearly 200-page filing, Seven's grievances are vast and varied.
Starting with the '539 patent for a "Method and device for power saving for downloading files," the firm asserts Apple's "Low Battery" warning and option to switch to "Low Power Mode" in iOS infringes on a claim that describes a method of entering a power save mode by "optimizing traffic at the mobile device by blocking transmission of at least some traffic from the mobile device." The patent also covers a technique by which automated downloads are directed to a device not in low power mode. Seven adds background refresh into the mix with the '734 patent.
Similar allegations are lobbed in regard to the '550 patent for "Mobile device power management in data synchronization over a mobile network with or without a trigger notification," which is aimed at mail fetch capabilities in iOS. The '914 patent, titled "System and method for providing a network service in a distributed fashion to a mobile device," also overlaps the '539 patent in detailing a system for automated software downloads and updates. Fetch and background refresh services are also covered by the '029 patent for "Predictive fetching of mobile application traffic," Seven argues.
Seven's '127 and '056 patents include claims detailing methods of selectively refreshing applications in the background, including batched data and push notification triggers. Similarly, the '968 patent deals with APN security and system architecture, with Seven aiming the IP at iCloud syncing services. The '176 and '962 patents reference general APN backends and token technology.
Apple's Wi-Fi Assist feature, which augments weak Wi-Fi signals with cellular bandwidth, is the target of Seven's '968 patent for "Connection architecture for a mobile network." Wi-Fi Assist was previously at issue in multiple class-action lawsuits in 2015 that claimed the function was not fully explained to consumers and as such cost unwitting users exorbitant carrier fees.
User authentication systems are also in play, as Seven claims Apple's token-based scheme infringes on the '557 patent for "System, method, and computer-readable medium for user equipment decision-making criteria for connectivity and handover." This particular IP was developed by SNRLabs. Seven's '986 patent also deals with user identification.
Handoff and Universal Clipboard allegedly infringe on Seven's '476 patent for "Secure end-to-end transport through intermediary nodes," while Apple Watch's "particle cloud" pairing tech and built-in ability to read messages are subjects of claims pertaining to the '619 patent for "Messaging centre for forwarding e-mail."
Seven contends its '534 patent for "Connection architecture for a mobile network" is violated by Apple's Find My Friends and Find My iPhone, two apps that are also alleged to infringe on the '771 patent for "Secure end-to-end transport through intermediary nodes." Apple infringes on the latter patent by allowing users to send communications through the Find My Friends and Find My iPhone, Seven says.
Among the hardware attached to Seven's claims are iPhone 4s through iPhone XS Max, all iPad models, all modern Mac models, Apple Watch and Apple servers.
Seven is perhaps best known for Open Channel, a suite of tools used by wireless carriers to manage and optimize traffic, including push notifications. The company has been relatively quiet over the past few years, though it does maintain AdClear Plus, a free ad blocking utility for iOS released in 2016 and last updated in March 2018.
Seven established an office in Texas in 2015 with plans to hire a handful of engineers to develop software solutions, reports the Marshall News Messenger. The report did not mention that the company's presence allows it free rein to launch patent lawsuits in a district historically friendly to IP holders.
The lawsuit seeks unspecified damages, licensing fees, reimbursement of legal fees and other relief deemed fit by the court.