Expecting to pay up to $5B for Cambridge Analytica, Facebook sets aside $3B for FTC fines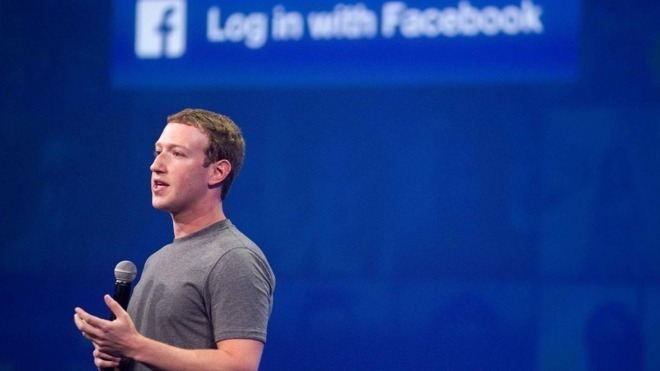 Facebook is preparing to pay a record-setting fine to the U.S. Federal Trade Commission for privacy violations following the Cambridge Analytica fiasco, as the social network is earmarking $3 billion to go towards its expenses and a potential $5 billion fine, depending on how it negotiates with the regulator.
The FTC has been in negotiations with Facebook for a few months, with both sides keen to work out some kind of settlement over the matter to avoid heading towards a protracted and expensive courtroom tussle. While the value of the fine remains unknown, it has the potential to be the highest the FTC will ever level against a tech firm, far above the 2012 fine paid by current record holder Google of $22.5 million.
In its first-quarter earnings report, Facebook advises it estimated "a probable loss and recorded an accrual of $3.0 billion in connection with the inquiry of the FTC into our platform and user data practices." While it has set aside $3 billion, it is prepared to pay more, estimating the loss could be in the range of $3 billion to $5 billion.
"The matter remains unresolved, and there can be no assurance as to the timing or the terms of any final outcome," the filing advises. The amount could even end up being smaller than $3 billion, as Facebook could in theory agree to changes in how it operates its business and increased security in exchange for a smaller fine.
While substantial, the quarterly results also reveal the estimated fine may not affect Facebook's finances that much, now that it has set aside cash. The $3 billion is approximately 6% of its on-hand cash and marketable securities, with the company reporting $2.4 billion in profit on $15.1 billion in sales, up 26 percent year-on-year.
The Cambridge Analytica data collection lasted for over two years. Over that time, Facebook generated approximately $19 billion in profit alone.
The FTC started its investigation into Facebook in March 2018, after the discovery of the Cambridge Analytica scandal, where Facebook user data and that of their connected friends were compiled and used to build voter profiles for some 71 million Americans, even those not opting in to the data collection, which may have been used by participants in the 2016 US Presidential Election.