Hands on: Creative's budget 2.1 speakers, the Pebble Plus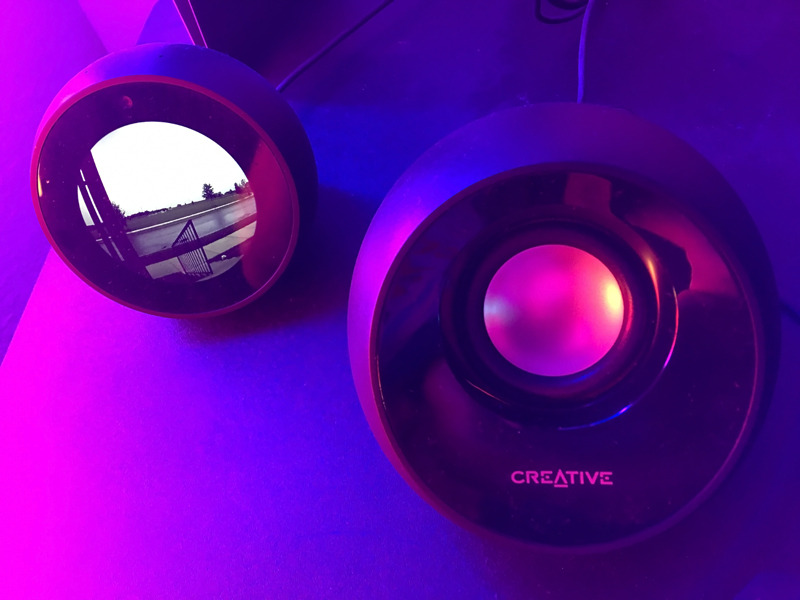 Creative's latest speaker system, the Pebble Plus, is meant to bring 2.1-channel audio to any Mac or Windows PC at an insanely low cost.
There's a tendency in the review sphere to skew towards mid- to high-end hardware — readers are more likely to care about critical opinion then, and of course features tend to be that much sexier. In practice, though, people buy what they can afford, or simply what makes practical sense.
The Pebble Plus consists of left- and right-channel spherical speakers plus a subwoofer, all of them wired. The speakers deliver 2 watts of audio each, while the woofer pumps out 4 — not very impressive on the surface. Likewise, the combined system's frequency range spans 50 hertz to 20 kilohertz, so you won't be getting tremendous lows or highs.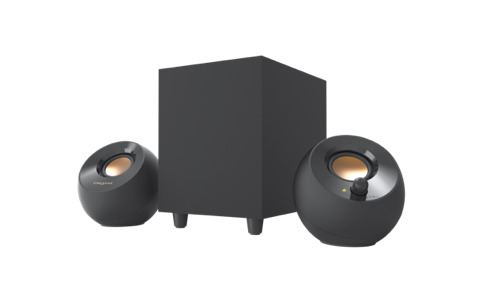 Where things get interesting is that the speakers are aimed up 45 degrees, allowing sound to hit your ears directly when sitting at a desk. The subwoofer is also incredibly compact, measuring only 8 by 5.9 by 7.7 inches — it's clearly meant to sit on a desk, which helps maximize impact.
You can tell Creative had laptops in mind as the Plus is powered entirely by a single USB-A cable, with audio passing through a 3.5mm jack. This might be ideal for people who carry their MacBook everywhere but have a dedicated space at home where they want better sound.
Indeed though we're still in early testing, we've been surprised at how nice audio quality is. It's missing those highs and lows, clearly, but within its range, it's loud and clear. We even enjoyed it more than Logitech's Z606, which seems backwards given that the latter does 5.1 surround at over four times the price.
We haven't even mentioned what the Plus costs — a whopping $29.99, less than what Apple charges for a 2-meter USB-C to Lightning cable. We'll wager it's harder to find a better bargain.
Keep following AppleInsider for a full review.
Where to buy