New iPad Pro models with better antenna tech on the way for 2020, with 5G in 2021 says Ming-Chi Kuo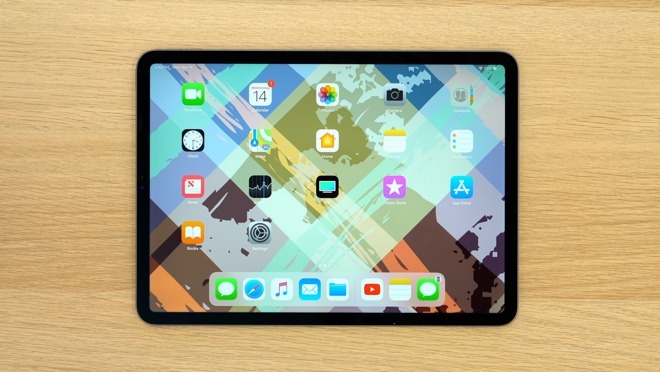 Apple will be using an "LCP Soft Board" in its next generation of iPad Pro models, according to Ming-Chi Kuo, the first time the company will be using the technology in the product line, one that could potentially help improve the tablet's wireless communications and set it up for the introduction of 5G in 2021.
A future revision of the iPad Pro family will start mass production sometime in the fourth quarter of 2019 and the first quarter of 2020, an investor note from TF International Securities analyst Ming-Chi Kuo claims. The models will have 11-inch and 12.9-inch displays, the same as the current generation, but while there isn't any indication of changes to the outside, the analyst believes there will be some internal alterations.
The chief change will be the first usage of a "LCP Soft Board," reports UDN, referring to a material known as Liquid Crystal Polymer. As the name suggests, the board is soft and can be used as a flexible way to connect components together, working around the restrictions of inflexible PCBs.
The use of LCP Soft Board is apparently being made in preparation for the use of 5G modems in the iPad Pro. According to Kuo, Apple will introduce 5G-supporting models in 2021.
It is claimed the LCP Soft Board will be used to connect the antenna to the motherboard, which will supposedly help reduce signal loss and improve overall networking performance. Positioned as a productivity tool, the analyst believes that sometimes the connection requirements could be even higher than that of a mobile phone, making connectivity an important element to the iPad Pro.
There is speculation a firm called Murata will be a provider of the LCP components for the iPad Pro's construction, as it already does so for the iPhone. Another Taiwanese company is also a candidate, with its current production capacity apparently adaptable to help meet the initial demand for the component.