Hands on: 5.11's rugged, Mac- & iPad-capable AMP24 backpack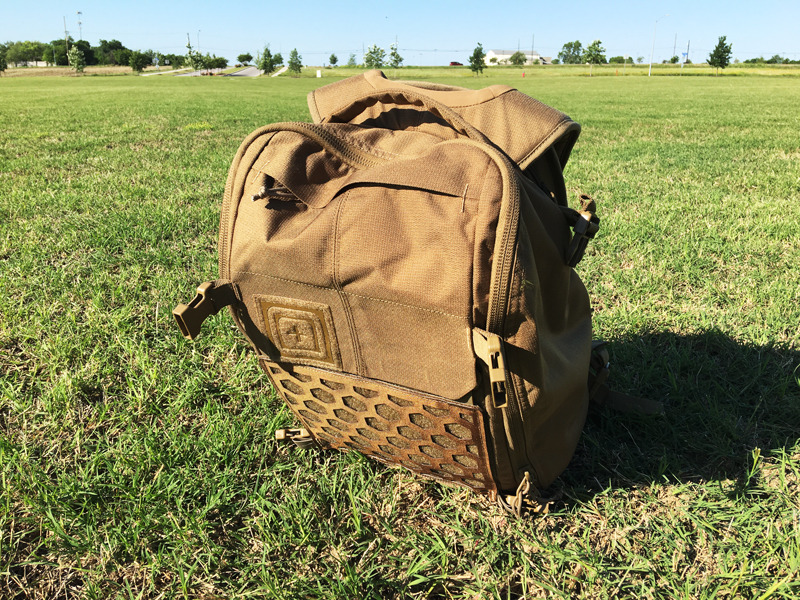 Many backpacks are roomy enough to carry MacBooks and iPads, but if you're looking for something tougher we recently stumbled across 5.11's lineup, including the AMP24.
In the U.S. at least there's a tendency to fetishize military-style clothing and equipment. Sometimes it makes sense — you would want that gear for camping, for example — but sometimes it's a little ridiculous, like camo cargo shorts.
5.11 takes the concept seriously. Many of its products are legitimately aimed at soldiers, police, and emergency services, or people who have similar needs. Going into a firefight? They sell plate carriers.
The AMP24 ($189.99) echoes that thinking, with water-resistant nylon and one pocket even specifically intended for a concealed-carry weapon and holster attachment. The Hexgrid panel on the back isn't for show either, since it can be used for attaching ammo and first-aid pouches.
Being a relatively pacifist civilian, the main reason we thought AppleInsider should take a look is its laptop/hydration pocket. 5.11 claims it can fit a 15-inch laptop, and while it might be tight, it's certainly doable. iPads and smaller MacBooks should have no problem — on the way to the gym, we were able to stuff a 9.7-inch iPad (in a rugged case) with room for a spare shirt.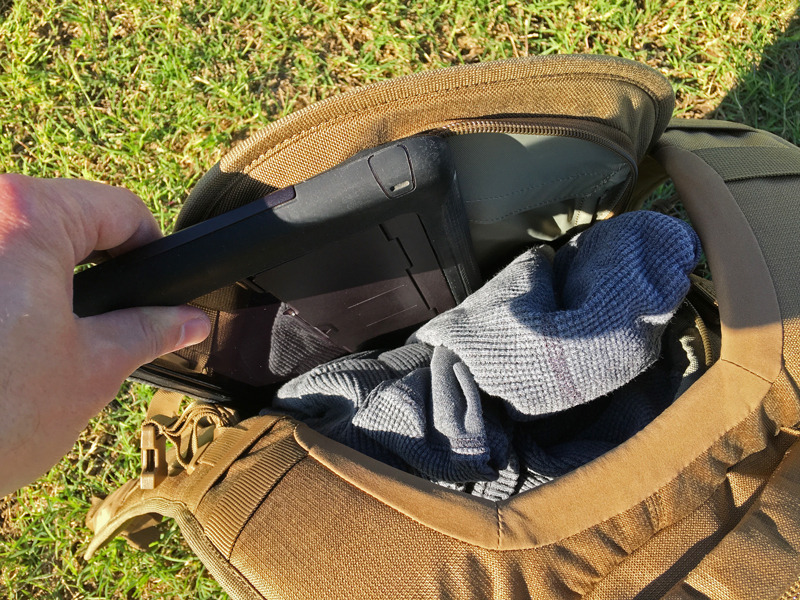 If you want to stash an iPhone or various accessories, you have multiple options. On the outside, there's a shallow topside pocket that's just big enough for something like an iPhone 8 Plus or XS Max. Behind the Hexgrid is larger, though flat and less convenient pocket.
Inside the main compartment there yet more pockets, including two zippered mesh ones. One of the latter opens from either side, so you can grab things from it without having to unzip the main compartment entirely.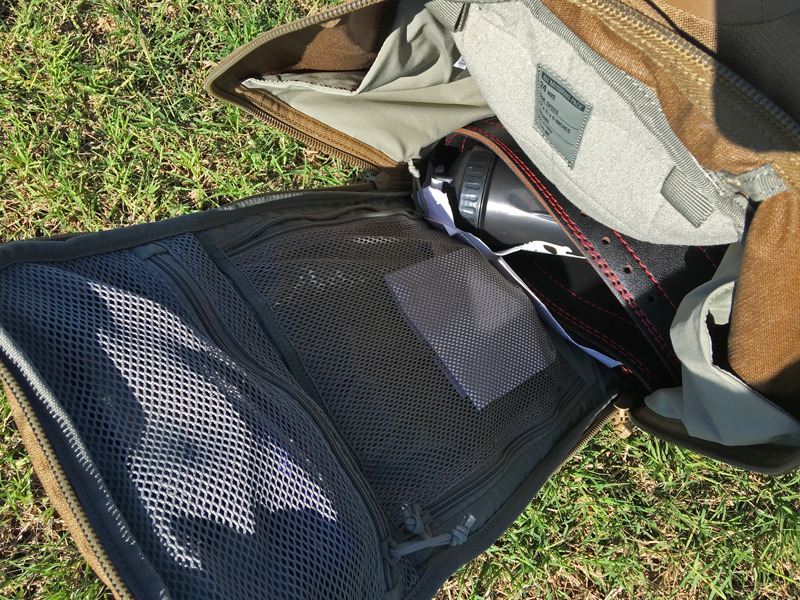 We'll have a full review once we've been wearing it for a while, but for now we'll say the AMP24 takes a little getting used to as a tech backpack. It's designed to squeeze the most out of its 32-liter capacity, so you'll sometimes encounter compromises when it comes to accessibility — to unzip the laptop compartment for instance, you have to maneuver past the straps. We're feeling positive so far nevertheless.
Where to buy
Ready to pick up the AMP24? 5.11 Tactical sells the rugged backpack for $189.99 with free shipping.