Apple issues fourth developer builds of iOS 12.3, tvOS 12.3, macOS 10.14.5, watchOS 5.2.1 [u]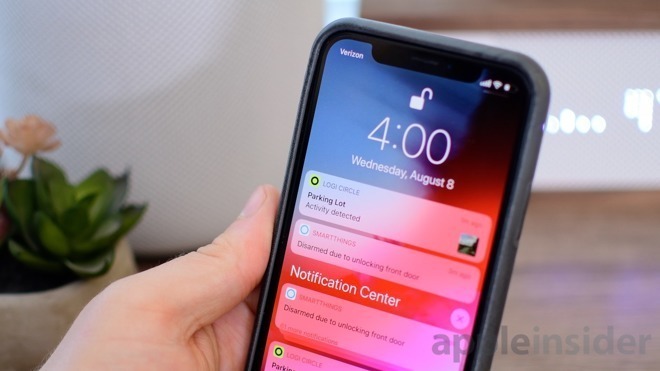 Apple has moved on to its fourth round of betas for this cycle, providing developers testing its operating systems new builds of iOS 12.3, tvOS 12.3, watchOS 5.2.1, and macOS 10.14.5, as well as a third build of new Apple TV software
The new beta builds can be acquired by developers enrolled in the testing program as an over-the-air update on devices that have been used for previous betas, or via the Apple Developer Center. Public beta versions of each beta operating system release normally arrive a few days after the developer betas, via the Apple Beta Software Program website.
The latest betas take over from the third developer builds Apple released on April 22.
The fourth beta of iOS 12.3 is build 16F5148a, replacing the third build, 16F5139e. Build four of tvOS 12.3 is build number 16M5146a, up from 16M5139a. The latest watchOS 5.2.1 build is 16U5110a, taking over from the third build 16U5101c. Lastly, macOS 10.14.5's fourth build is 18F127a, in place of the third build 18F118d.
Joining the other fourth-builds is the third beta build of Apple TV Software 7.3, for the third-generation Apple TV, with build 12H836 replacing the second build 12H833.
The main attraction of the betas is the inclusion of a redesigned TV app in iOS 12.3, and tvOS 12.3, laying the groundwork for the upcoming Apple TV Channels and Apple TV+ services arriving later this year. There are also changes in iOS relating to the Wallet app, preparing for the extra features in Apple Card, the credit card launching in the United States this summer.
The Apple TV Software beta is due to Apple making the third-generation Apple TV able to work with the new Apple TV+ and Channels experience. While Apple has not issued beta software for that particular model for quite some time, instead providing new features to the fourth-generation Apple TV and 4K, the sign betas are being produced indicates Apple is keen to make the services accessible by as many people as possible, including those on legacy hardware.
AppleInsider, and Apple itself, strongly suggest users avoid installing betas on to "mission-critical" or primary devices, due to the potential for data loss or other issues. It is instead recommended to install betas onto secondary or non-essential devices, and to ensure there are sufficient backups of important data beforehand.
Update: Apple has also released public beta versions of iOS 12.3, tvOS 12.3 and macOS 10.14.5.