Review: Creative's Pebble Plus 2.1 speakers shoot above their $30 pricepoint [u]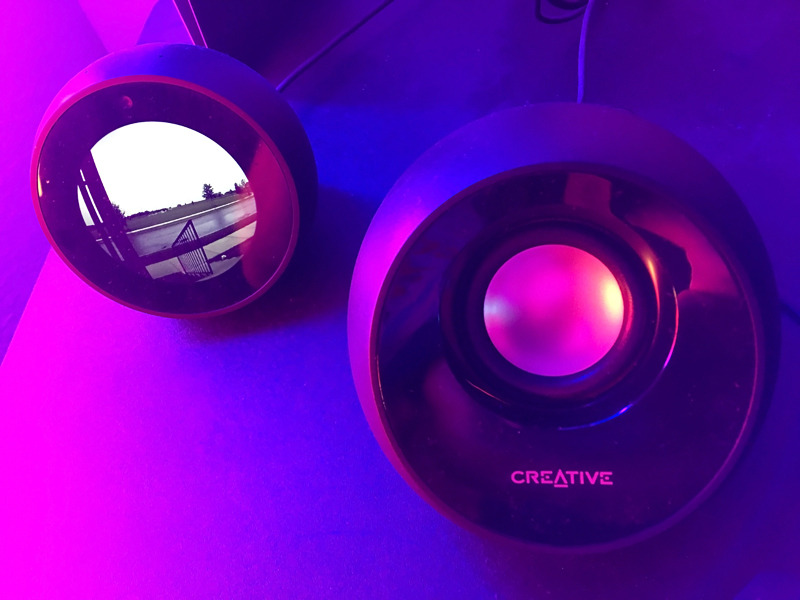 AppleInsider is supported by its audience and may earn commission as an Amazon Associate and affiliate partner on qualifying purchases. These affiliate partnerships do not influence our editorial content.
Creative's Pebble Plus speakers won't floor you, but they don't have to - they're just some of the best budget 2.1 speakers you can buy. [Updated with last-minute price change]
It's easy to get caught up in the tech upgrade cycle. I should know — while I try to immunize myself against it, I also have relatively easy access to new products, and it's hard to ignore the barrage of news I cover on a daily basis.
The Pebble Plus reminds me that there's something to be said to for sticking to the basics. In most respects the Plus is about as simple as you can get. It's a 2.1-channel system with stereo speakers and a subwoofer, meant explicitly for Mac and Windows PCs, and maybe an iPad if you feel like it. There's just one audio input — a 3.5mm jack — and power is supplied through a USB-A cable.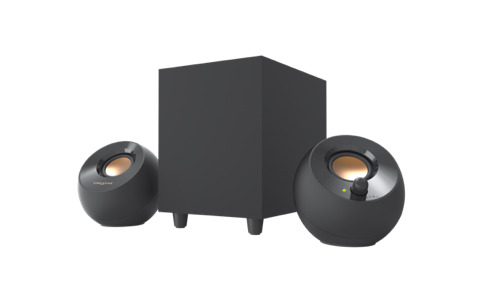 The system is entirely wired, for that matter. If there's any flaw that bothers me, it's simply that you end up with a mess of cables on your desk, and having to rely on USB power means sacrificing a port.
As you might expect, there's not much audio oomph going on. The speakers deliver 2 watts each, while the woofer pumps out 4. Similarly, the whole system's frequency range spans 50 hertz to 20 kilohertz, so you won't be getting tremendous highs or lows.
Where things get interesting is form factor. The speakers use a spherical shape reminiscent of the Amazon Echo Spot, adding a little style, even if you have to be careful about knocking them over. More significantly they're tilted 45 degrees upwards — that aims the audio directly at the listener, maximizing what power they do have.
The sub isn't earthshaking, but measures just 8 by 5.9 by 7.7 inches. You can probably fit it on your desk, which I'd recommend if possible to increase perceived bass.
That gets us to the heart of the matter: sound quality. I wasn't expecting much when the Plus arrived, but ended up pleasantly surprised. It's missing the highs and lows of more expensive speakers, naturally — but within its range, it's remarkably loud and clear. I tested it with music of all kinds, in ranging through diverse genres like classical, metal (Battle Beast), power electronics (Anenzephalia), and minimal techno (Monolake). It didn't blow me away, but if I didn't have high-end speakers for comparison, I'd probably be amply satisfied — pun half intended.
It feels like it would be relatively easy to damage the speaker and sub ports with a sharp impact, but at this price point, that might not matter too much.
But wait, there's more
Price is the real bombshell here. The Plus is only $29.99, and I can't fathom how it sounds as good as it does without costing twice as much.
I'd probably plunk my own money down on something costlier, but that's because I spend at least 8 hours a day listening to music, and play sound-intensive games in my spare time. For people who have a casual interest in desktop sound, the Plus may be a fine way of saving some cash.
Where to buy
Update: In a last-minute decision, Creative has raised the price of the Pebble Plus to $39.99.