Apple hit all-time Services record in Q2, expects half a billion paid subscribers by 2020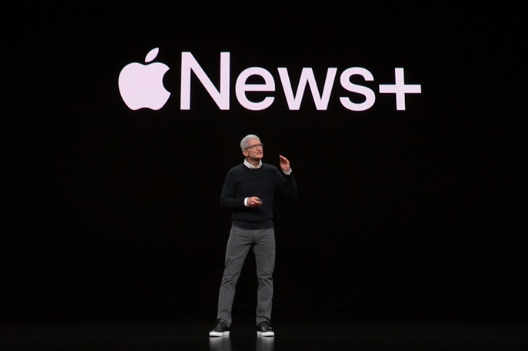 AppleInsider may earn an affiliate commission on purchases made through links on our site.
Announcing Apple's second fiscal quarter of 2019 results, CEO Tim Cook has revealed that the company's various services earned it $11.5 billion in the last quarter. The company has over 390 million paid subscriptions and expects to reach half a billion during 2020.
Apple's Services, including Apple Music and Apple Pay, earned $11.5 billion in the last quarter, covering January to March 2019. That's a growth of 16% in the last year and marks over 50% growth since the same quarter five years ago.
Cook began his comments about Apple's earnings with the statement that the company has "set a record for Services" in this quarter.
Later, Chief Financial Officer Luca Maestri gave an indication of the size of demand for Apple's various services.
"We have 390 million paid subscriptions, all growing in strong double-digits," he said. "And we expect the number of paid subscriptions to pass half a billion in 2020."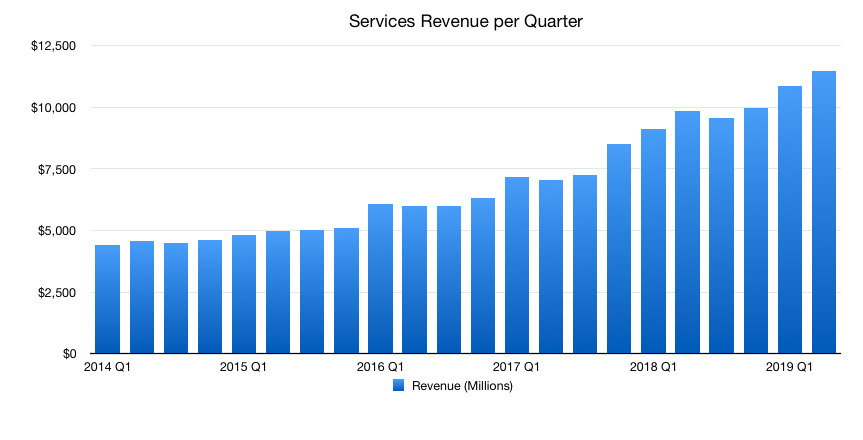 That number of paid subscriptions does not include any for the new Apple News+ service. While that launched within this earnings period, it began with a free month trial for all users.
The next earnings call will be the first to see any impact from Apple News+ and may also see paid subscriptions beginning for those parts of the Apple TV+ and Apple TV Channels services that are due to launch in mid-May.
"Obviously we're always working on new things," said Cook. "But right now we're really focused on getting these four out there. We have Apple News+ in the market today, we'll have Apple Arcade and Apple TV in the Fall, and over the summer we're bringing Apple Card."
He wouldn't respond to analyst's questions about which services Apple expects to do the best, and even sounded a little annoyed at the question.
"We're going to wait to see what happens," Cook said. "What I can tell you right now is that we're taking consumer interest on the Apple Card, there's been significant interest on that and we're excited."
He added that Apple sees these new services as being at "the very beginning of the ramp," emphasizing that this even included Apple News+ which is already available. "We wouldn't do a service if we didn't think it was meaningful," he said. "These aren't hobbies."
Maestri also said that Apple was preparing for these further services. "Our services business has multiple streams," he said. "It's very important for our ecosystem, and we will make all the necessary investments to make the services successful."
Cook suggested that there would be further news at this year's WWDC, concluding his remarks by saying that "you won't want to miss this one."