Foxconn increasing development of microLED to gain future iPhone display orders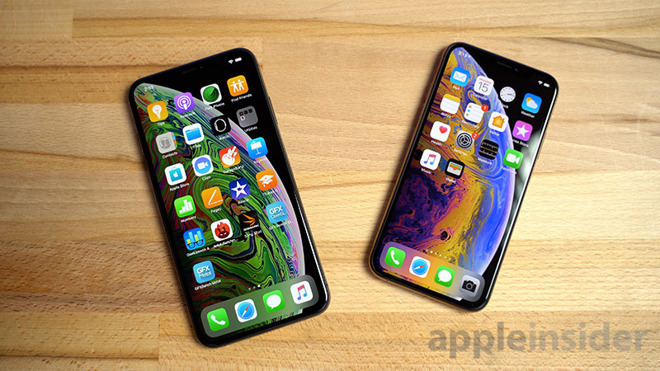 A future version of the iPhone could use microLED technology for its display, with a supply chain report suggesting that manufacturing partner Foxconn is trying to gain orders from Apple for a future iPhone using the bright and high resolution technology.
Foxconn and its subsidiaries work closely with Apple on the iPhone and production of other models, and is always keen to extend its work with the iPhone producer in new areas. In the latest report, Foxconn is hoping to take on orders for microLED-backlit displays.
According to the Economic Daily News as reported by Digitimes, Foxconn is taking a multi-pronged approach to securing the orders. Subsidiaries Advanced Optoelectronic Technology, Epileds Technologies, and Marketech International are working to increase their capacities for microLED production.
AOT is capable of creating LED backlight units for 8K-resolution displays and "flip-chip" packaging for mini LEDs, but it is also developing microLEDs for a variety of different applications. LED epitaxial wafer and LED chip producer Epileds is a prominent producer of RGB mini LEDs, with the RGB element essential to furthering the development of microLEDs.
Marketech, an LCD equipment provider, recently completed a collaboration with Imec, a nano-electronic firm based in Belgium, which resulted in the development of testing for chip implantation equipment used for microLED production. The partnership has already produced orders for the mass transfers of LED chips.
MicroLED offers considerable advancements over LCD and OLED technologies, as each LED is part of a pixel, allowing each color to be self-illuminating without requiring a backlight when used directly, or for highly regionalized lighting when used for backlighting. This can save power in devices, as well as producing brighter displays and higher resolution screens.
Apple has explored the possibility of working with companies over microLED technology, which could be used in both iPhones and the Apple Watch. Apple also acquired display producer LuxVue, which owns patents relating to microLED usage, and operates a secret facility believed to be used for developing microLED.
Digitimes is an accurate reporter on the doings of suppliers in China. It is less so in regards to Apple's specific plans. Tuesday's report is more about the supply chain, than any specific timing or feature on the iPhone.