California tables Right to Repair bill following pressure from Apple, others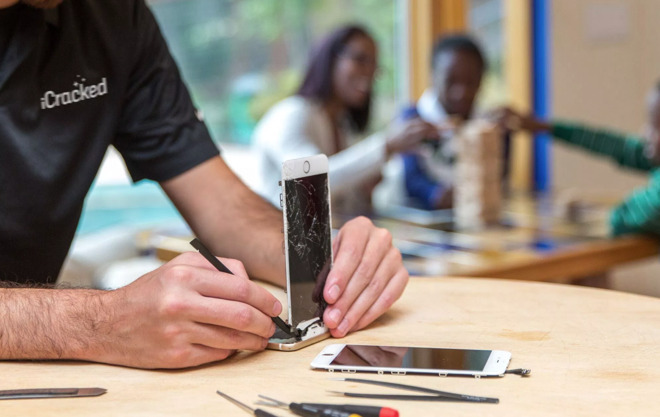 Following pressure from lobbyists, including a last-minute play by Apple, a California right to repair bill was pulled by its cosponsor for a second time, giving tech companies opposing the legislation a one-year reprieve.
California State Assembly member Susan Talamantes Eggman pulled the bill from consideration on Tuesday, the same day California's Privacy and Consumer Protection Committee was set to hear discussions on the matter, reports The Verge.
"While this was not an easy decision, it became clear that the bill would not have the support it needed today, and manufacturers had sown enough doubt with vague and unbacked claims of privacy and security concerns," Eggman said in a statement.
Eggman introduced Assembly Bill 1163 in March, calling on Apple and other device manufacturers to "make service literature and equipment or parts available to product owners and to regulated, independent repair shops."
"The Right to Repair will provide consumers with the freedom to have their electronic products and appliances fixed by a repair shop or service provider of their choice, creating a competitive market that will be cheaper for consumers and reduce the number of devices thrown in the trash," Eggman said in announcing the bill.
As with previous attempts to pass right to repair legislation, Apple directly contested the effort through lobbyists. In California, an Apple representative, which The Verge identifies as senior manager of state and local government affairs Rod Diridon, recently met with the state's Privacy and Consumer Protection Committee in a bid to dissuade lawmakers from casting a "yes" vote on the proposed bill.
According to a report from Motherboard, which was corroborate by The Verge, Diridon in closed-door meetings argued consumers might injure themselves by accidentally puncturing a device's lithium-ion battery while conducting a repair. A ruptured or damaged Li-ion cell could cause an intense, uncontrollable fire.
The Verge, citing sources within the State Assembly, reports Diridon did not concentrate on the fire risk, and admitted battery combustion typically occurs under a limited set of circumstances. He did, however, note a number of other issues with consumer repairs including difficulty of opening the device and risk of breaking the screen, the report said, adding that Eggman was compelled to delay presentation of the bill to address issues raised in the last-minute lobbying push.
Bill 1163 was Eggman's second attempt at pushing through repair legislation. Her first attempt, Bill 2110, was introduced in March 2018 and died in assembly that November. Both bills were crafted as efforts to reduce electronic waste.