Google's iPhone-challenging Pixel 3a XL spotted in the wild with 6-inch display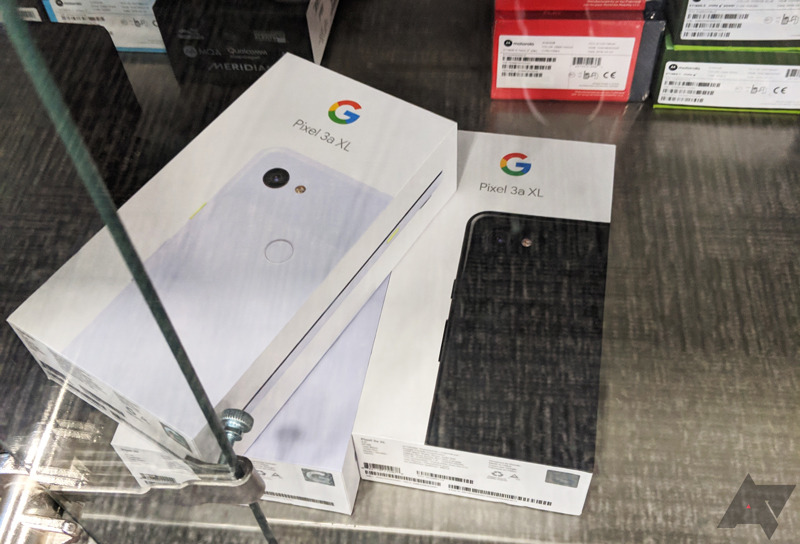 One of Google's anticipated mid-range Pixel phones, the Pixel 3a XL, has reportedly already been spotted at a Best Buy in Springfield, Ohio, setting the stage for Apple's next wave of competition.
"Purple-ish" and "Just Black" models were seen in a cabinet, also apparently confirming the phone's 6-inch display, Android Police said. Design largely resembles the Pixel 3, including a rear-facing fingerprint sensor and single-lens camera.
Prices weren't yet applied to the boxes, but recent leaks have indicated that a 64-gigabyte 3a XL will cost $479 versus the 5.6-inch 3a's $399. Google is expected to announce both phones at its I/O developer keynote on May 7.
The company is still relatively new to the world of self-designed smartphones, its older "Nexus" line having been developed in collaboration with partners like HTC. The Pixel's marketshare remains in the minority, but has already grown to become the third-most popular "premium" brand in North America behind Apple and Samsung, according to Counterpoint Research.
The Pixel line is distinct from other Android phones mainly for using a relatively "vanilla" version of the OS, whereas others often have skins, extra apps, and/or interface changes. Partly because of this Pixel phones are usually the first to get the latest versions of Android.
Google has however placed a special emphasis on photography, making the Pixel 3 one of the best-rated phones in that area. This includes technologies like "Night Sight," which brings out more details in dark images, and software-based portrait bokeh — something the Pixel 3 had before Apple launched it with the iPhone XR.
The 3a and 3a XL could pose a challenge to Apple as without a follow-up to the iPhone SE, the company lacks any new phones below the XR's $749. The closest equivalent is 2016's iPhone 7, which still starts at $449.
Other things predicted for Google I/O include more details on Android Q and Stadia, its multi-platform cloud gaming service.