Google to phase out 'Works with Nest' program as it introduces stringent home device privacy policies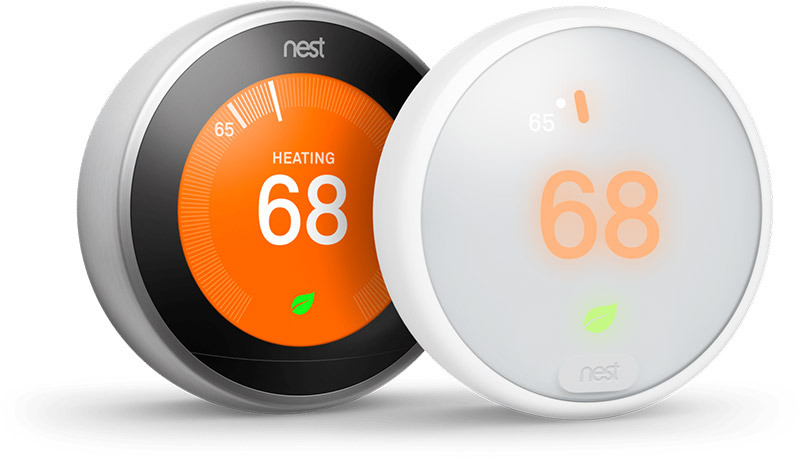 Google on Tuesday announced major changes to its handling of Nest, including an end-of-life for the "Works with Nest" program that allows app developers and hardware makers to interface with Nest devices.
In place of Works With Nest, Google will this summer transition Nest owners to "Works with Google Assistant," a framework that provides similar connectivity services but with fewer partners, reports Variety.
Rishi Chandra, vice president of product at Nest, said the change is part of a broader shift in the company's stance on consumer privacy. Whereas Works with Nest allows a large number of manufacturers and developers access to data sharing framework, Works with Google Assistant is more restrictive. Under the incoming program, Google is granting only a small number of vetted partners access to data gathered by Nest products, and only with express consent from end users.
The updated policy promises to have wide-reaching ramifications for smart home devotees invested in the Nest ecosystem. For one, Chandra confirmed "[i]t will break IFTTT," or "if this, then that," a popular automation service used to connect apps and devices through easy-to-use applets.
IFTTT is particularly useful in integrating smart home products. For example, users can create applets to set the temperature of their Nest Thermostat based on location, ambient temperature or time. The service can also be leveraged to enable voice commands for products not officially supported by Google Home smart speakers.
Instead of IFTTT, Google intends to implement similar features through Google Assistant routines.
In addition to announcing the shift away from Works with Nest, Chandra in a blog post on Tuesday outlined Google's push for customer privacy in the home. The company published a set of privacy commitments for connected home devices and services, detailing how device sensors work and how the resulting data is recorded.
Hoping to allay consumer concerns of shady data gathering policies, Google said it is committed to keep recorded data separate from advertising and ad personalization. The company also details how users can manage their data, including methods to access, review and delete audio and video data associated with a Google Account.
As part of the renewed thrust for privacy, Google is allowing Nest Account owners to migrate to a Google Account, enabling access to a set of user tools and security protections. The company sent out emails informing Nest product owners of the coming transition.
"Our goal is simple: earn and keep your trust by clearly explaining how our products work and how we'll uphold our commitment to respect your privacy," Chandra wrote in the blog post.
Like the demise of Works with Nest, Google's new home device privacy ruleset will have a material impact on Nest products. For example, owners of Nest Cam devices will no longer be able to disable the green light that illuminates when the camera is recording.
Today's announced changes arrive as Google works to fully integrate the Nest brand into its corporate portfolio. The smart home device maker was purchased for $3.2 billion in 2014 and was until last year operated as a separate entity. Following underwhelming retail performance, and the departure of founder Tony Fadell, Google brought Nest back into the fold in 2018.
At Google I/O on Tuesday, Google continued its assimilation of Nest by unveiling the Nest Hub Max and renaming the 7-inch Home Hub smart display as the "Nest Hub." While current Going Home smart speakers will retain their respective names, all successor devices are expected to carry Nest branding.
"We want Google Nest to represent the helpful home," Chandra told Variety.