Proposed US bill would ban loot boxes in Mac & iOS games for players under 18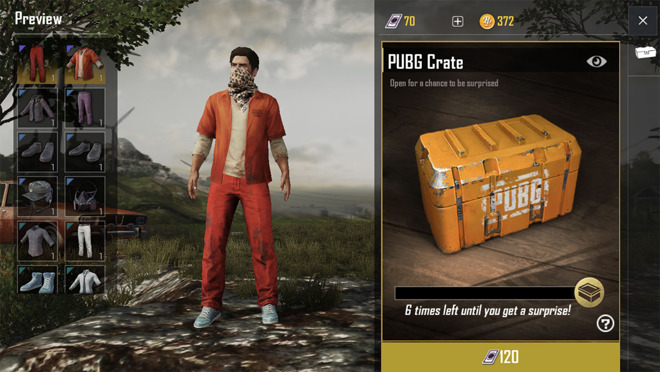 AppleInsider may earn an affiliate commission on purchases made through links on our site.
A bill proposed by U.S. Republican Senator Josh Hawley of Missouri would prohibit game developers from selling loot boxes in Mac, iPhone, and iPad games played by people under 18.
The "Protecting Children from Abusive Games Act" would also cover "pay-to-win" schemes in which players can buy items that give them an unfair advantage. Loot boxes are randomized assortments of content — such as clothing, weapons, or in-game currency — and have been accused of encouraging gambling, since adults and children alike may have to buy several boxes to get content they actually want.
Boxes can be found in titles like "Fortnite," "Overwatch," and "PlayerUnknown's Battlegrounds," but those three typically limit purchases to cosmetic items. The worst offenders are more often mobile games targeted at a casual audience — Hawley's office specifically singled out "Candy Crush," a "free" match-3 puzzler in which people can buy extra moves, lives, and other progress boosters. One in-game bundle purportedly costs as much as $149.99, more than twice the upfront price for big-budget PC and console games like "Red Dead Redemption II."
"When a game is designed for kids, game developers shouldn't be allowed to monetize addiction," said Hawley. "And when kids play games designed for adults, they should be walled off from compulsive microtransactions."
Gamers, politicians, and parents alike have increasingly fought back against pervasive microtransactions. One company, EA, was forced to retool a flagship game, "Star Wars: Battlefront II," when people learned that some paid boxes could affect multiplayer balance.
That game in fact became a tipping point, snowballing into actions by regulators in China, Belgium, and Japan, as well as state-level proposals in the U.S., though none of the latter have reached lawbooks. The Federal Trade Commission has promised to look into loot boxes but has not launched a formal investigation.
A crackdown could hit not just developers but platform-holders like Apple, which claims a 30 percent cut from all App Store transactions except subscriptions active for more than a year.
In earlier days of the App Store, Apple made headlines because of children who downloaded "free-to-play" games only to rack up hundreds of dollars on their parents' credit cards. The company was slow to react, though it did eventually institute better labels and controls. It wasn't until this April that people were required to hit "Confirm Subscription" before signing up for monthly or annual payments.