Group FaceTime iOS 12.1 eavesdropping bug lawsuit is dismissed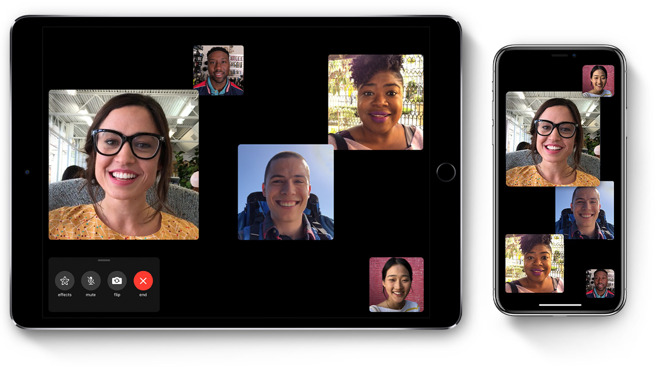 AppleInsider may earn an affiliate commission on purchases made through links on our site.
A U.S. District Court in Houston has granted Apple's request to dismiss a lawsuit over a Group FaceTime bug in iOS 12.1, which at launch allowed third parties to eavesdrop on conversations.
The case was dismissed for several reasons, according to court documents. The first is that the plaintiff, lawyer Larry Williams II, argued that Apple was "strictly liable" to him because it failed to give people warnings or instructions about the glitch. Williams alleged that the bug made iOS 12.1 "unreasonably dangerous," according to District Judge Lee Rosenthal, but without asserting facts that could show Apple had foreknowledge of the problem or the possibility that someone would listen in on Williams's conversations.
The court likewise rejected claims of negligence — since Williams didn't indicate duty of care or how it was breached — along with charges of fraud and breaching warranty, as he didn't reference any specific promises by Apple.
Williams is still free to submit an amended complaint by June 7. If he fails to do so the case may be dismissed with prejudice, meaning he'll be unable to launch further actions.
Williams alleged that an unknown party was able to listen in while he was taking sworn testimony during a client deposition.
Controversially, Apple was told about the bug over a week before it reacted. The company eventually paid teenager Grant Thompson through its bug bounty program, also contributing to his education.