Moving Apple's assembly out of China to avoid tariffs will take 'multiple years,' analyst warns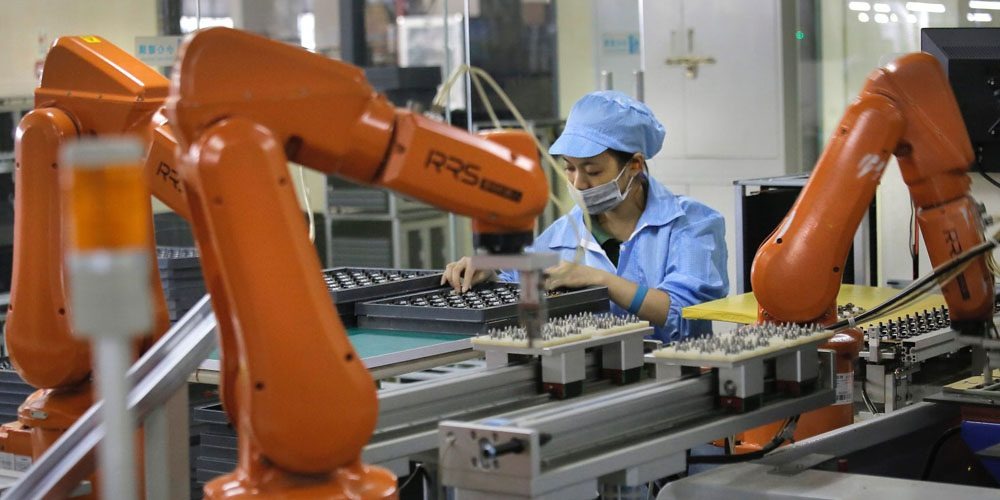 If Apple is indeed hit by proposed U.S. tariffs on Chinese imports, it could take the company "multiple years" to move assembly outside of China, according to a Morgan Stanley investor memo.
"Apple has one of the most significant exposures to Chinese exports to the U.S. in our IT Hardware coverage group, given final assembly for many of its consumer electronic devices is located in China," said analyst Katy Huberty. "And given the reliance on China's established, low-cost labor force and expertise in manufacturing/tooling, a large-scale move out of the country would not only be costly, but could take multiple years to complete, potentially raising the odds of execution risk, in our view."
The impact of existing tariffs on Apple has been "minimal," Huberty noted. On Friday however the U.S. raised some of those tariffs from 10 to 25 percent, and President Donald Trump has said the company is working on expanding the 25 percent levy to another $325 billion in Chinese goods.
Over a third of Apple's total cost of goods sold is connected to Chinese imports, Huberty estimated. Passing the cost of the Trump tariffs onto customers could therefore push the price of an iPhone XS up $160 to $1,159.
That would probably "dampen iPhone demand" and "lead to further lengthening of the iPhone replacement cycle," Huberty argued. Some existing iPhone owners are now waiting 3 years or more between upgrades, which may be related to rising prices combined with a lack of substantial new features. While 2017's iPhone X introduced Face ID and an edge-to-edge display, the product was not the first phone with an edge-to-edge screen, and Face ID is mostly an improvement on earlier facial recognition.
In a "worst case" scenario, said Huberty, Apple's fiscal 2020 earnings per share (EPS) could drop by almost $3. She commented though that Apple and its suppliers have had months to prepare for an escalated trade war, and its main assembly partner — Foxconn — has already been making motions toward building outside of China.
Foxconn is preparing for mass production of iPhones in India, joining Pegatron there, and has reportedly considered setting up a factory in Vietnam. The main goal in India is avoiding a 20 percent import duty, but it will "very likely serve as a test case for iPhone production outside of China," potentially leading to "more geographic dispersion" among Apple partners, Huberty concluded.