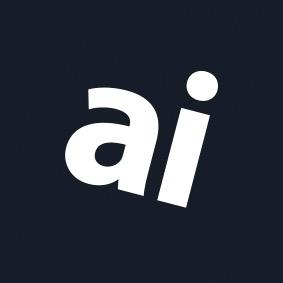 Why you can trust AppleInsider
Review: Libratone Zipp 2 and Zipp Mini 2 are our favorite multi-purpose AirPlay 2 speakers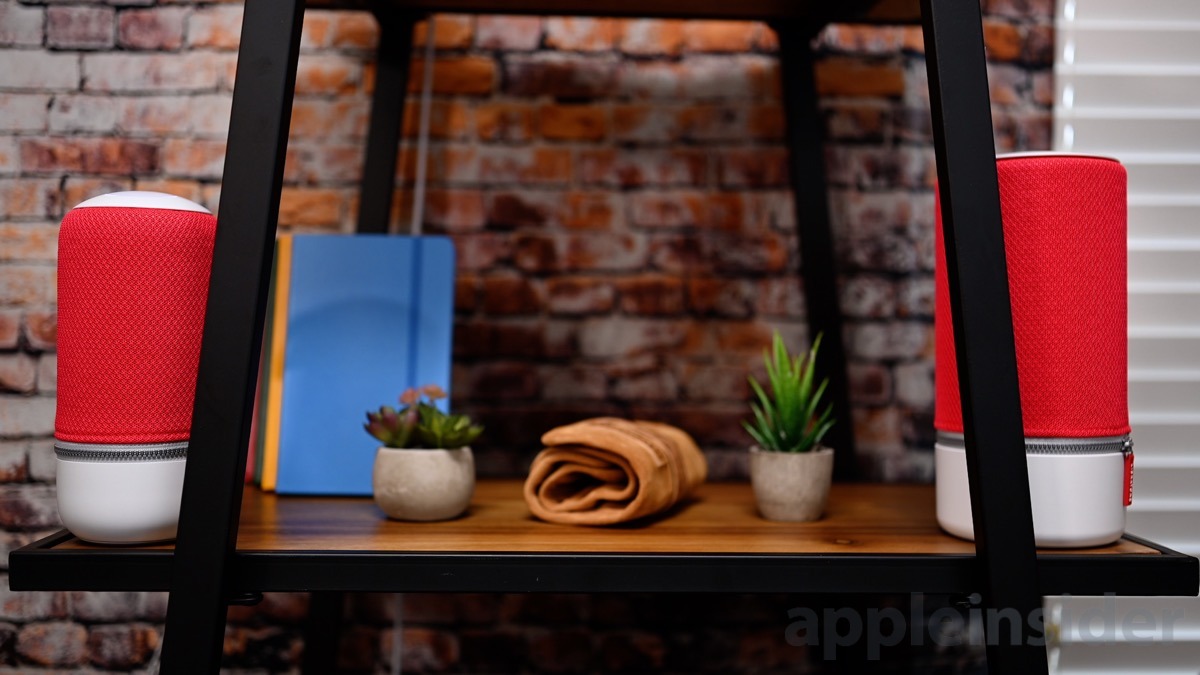 Libratone Zipp 2, Zipp Mini 2
4.0 / 5
---
Libratone is back with a fresh update to its line of sleek wireless speakers, the Zipp 2 and Zipp Mini 2, which boast upgraded internals, longer battery life and AirPlay 2 integration.
The Zipp line has always been one of our favorites for one key reason — versatility.
Most AirPlay 2 speakers require a constant direct connection to power. The Zipp speakers on the other hand, do not. These will work as stationary speakers plugged into the wall, as portable speakers connected to Wi-Fi anywhere around your home or as Bluetooth speakers on the go. Combined, this is a powerful set of features that has gotten even better with the second generation lineup.
Just the basics
Aside from size, both the Zipp 2 and the Zipp Mini 2 are identical. They each have a leather strap for carrying or hanging the speaker, a touch-sensitive surface on the top for controls and a collection of ports along the back.
The Zipp name comes from the red zipper pull that runs the circumference of the speaker. When unzipped, the fabric can be removed and washed or swapped for a different color — of which there are currently four.
These speakers focus on 360-degree sound, which makes them great at parties. Having omni-directional audio is ideal when you have the speaker in the middle of the room or with you outside, but makes less sense if put up against a wall and sound is only being focused one way. Since these are designed to be portable, the choice is apt.
As far as ports go, the back of the speakers have a USB-A port (not USB-C as it should have in 2019), an auxiliary audio port, a power button and the power input.
For the power input, Libratone opts for a custom barrel connector. The included power adapter is a custom-designed brick that has a great shape — even if it maybe protrudes from the wall a bit too much — a built-in cable tie and a nylon wrapped cord. It is one of the best power bricks we've seen bundled and would believe it if we were told it was designed by Apple.
The USB-A port, which again should be USB-C, is perfect for leaching off the speaker's battery. Just plug in your iPhone to keep it charged; don't worry about dragging along an extra portable battery. The Zipp 2 can go up to 12 hours off a single charge so that leaves plenty of extra for your phone for listening sessions that span less time.
On the top of the speaker is a screen and touch surface. Saying screen is a bit of a stretch as the display is fairly limited in what it can display. It can be tapped to play/pause the music or to cycle through the favorites. Running your finger around the edge will increase or decrease the volume.
The Libratone app
As with the previous Zipp speakers, the second gen models can be controlled from the Libratone app. Normally we shun manufacturer apps that are needlessly pushed upon us but Libratone is different.
It is the same app that controls all of Libratone's products including the Track+ headphones we reviewed last year.
The app helps set up the speakers including configuring the Wi-Fi credentials, but also much more.
Libratone builds a fully-adjustable EQ into the Zipp 2. There are presets to choose from such as for spoken word, rock, live music and more, but those who know their preferences can get in and tune it themselves.
The app is also useful for performing updates, renaming the speakers, controlling volume, setting favorite, and more.
Compared to the original Zipp
There are only subtle changes between the original Zipp/Zipp Mini and the sequels. One of them is support for Amazon Alexa, a feature seemingly popping up in every new Wi-Fi connected speaker. The last generation supported Alexa as well but it came via a software update whereas these speakers ship with it from the start.
The battery life has also been extended from 10 hours to 12 hours on a single charge. Not only does that give your speaker longer playtime but more battery to use to charge other devices.
Some of the internals have been improved generation-over-generation, with better 360-sound and slightly more bass.
Libratone also slightly updated the colorways that were available. For example, the "red" hue of each generation went from Liberty Red to Cranberry Red and is slightly different in shade.
Otherwise, these are the same speakers we've grown to love — just slightly better. For a second generation device we will admit there was more differentiation we hoped to see though, such as maybe a size reduction for the mini, USB-C instead of USB-A and even better audio.
Audio inputs
There are countless ways to get your music to the Zipp 2/Zipp Mini 2.
Using Wi-Fi you can stream music from Spotify, Tidal or internet radio without a device at all. Your favorite stations and playlists can be programmed to shortcuts for access directly on the speaker.
Apple users will rejoice for the requisite AirPlay 2 inclusion. Up to ten speakers can be linked together to play throughout your home at once. AirPlay 2 lets you control volume individually which is pretty useful when you have multiple speakers playing back at once.
AirPlay 2 doesn't limit you to Libratone speakers. It can be any AirPlay 2-capable speaker such as the Naim Mu-so or the Sonos Beam.
Siri can also be used in tandem with AirPlay 2 and HomeKit. For example you can ask Siri to play some party music in the living room and any AirPlay 2 speaker in that room will spring to live with some upbeat tempos. Siri can play/pause, skip, adjust the volume, launch playlists and more.
The other option is using the auxiliary audio port on the rear to go more low-tech without worry for any sort of wireless signal or DLNA.
Audio quality
There's good and bad about the Zipp 2 audio.
To kick things off, we dove into our usual audio testing playlist a la Apple Music.
It gives us a great range of acoustical challenges to pit the speaker against. As a blanket statement, the audio capabilities of the Zipp 2 speakers is fantastic. It has great audio, a fairly immersive 360-degree soundspace and solid bass. The output is exceptionally full-bodied for a speaker of this size.
It is powered by a single 10cm driver and a 25mm tweeter that get directed in all directions. Audio is capable in all ranges with no glaring weaknesses. There gets to be some distortion to the mids when the speakers reach max volume but few ever listen to their speakers at that volume for long periods of time.
The weaknesses of the Zipp 2 are only really prevalent when we are comparing this directly to speakers in our review lineup. The much more expensive Mu-so shows the lack of clarity that can be present in the mids that doesn't get exacerbated until at a high volume.
As this is a 360-degree speaker, it is mono with no real stereo separation. Even when pairing a second over AirPlay 2 you don't get real stereo support.
Between the Zipp 2 and Zipp Mini 2 the difference is going to be slightly less volume and slightly less bass due to the smaller nature of the diminutive speaker. For what its worth, the Mini 2 is still quite large when compared to other portable speakers. There is not a huge price difference between the two so we recommend only going with the mini when you really want portability for otherwise you should just opt for the Zipp 2.
A well-rounded speaker
Like the original, the Zipp 2 and Zipp Mini 2 are exceptional speakers. They are very well rounded excellently balancing audio performance, multiple inputs, and a unique portable/Wi-Fi design seldom seen in the industry.
We would say that Libratone's flagship speakers are a bit high in terms of price, but after having a speaker that works with AirPlay that we can also take with us it is hard to really complain. Previously, we would essentially need two speakers. A nice AirPlay 2 speaker (or three) for in the home and then a portable Bluetooth speaker for us to take out on adventures.
Sure, there are a couple minor audio weak points but this is a fun, lifestyle speaker and not a studio reference speaker. These blemishes can be swiftly overlooked.
The Zipp 2 and Zipp Mini 2 come in four colors including frosty gray, black, cranberry red, and pine green.
Rating: 4 out of 5
Where to buy
Libratone's Zipp 2 Smart Wireless Speaker retails for $299 and is available at Amazon with free shipping. The Zipp Mini 2, which is slightly more affordable at $249, is also in stock at Amazon.