Hands on: New Pixelmator Pro update adds drag-and-drop color matching with Machine Learning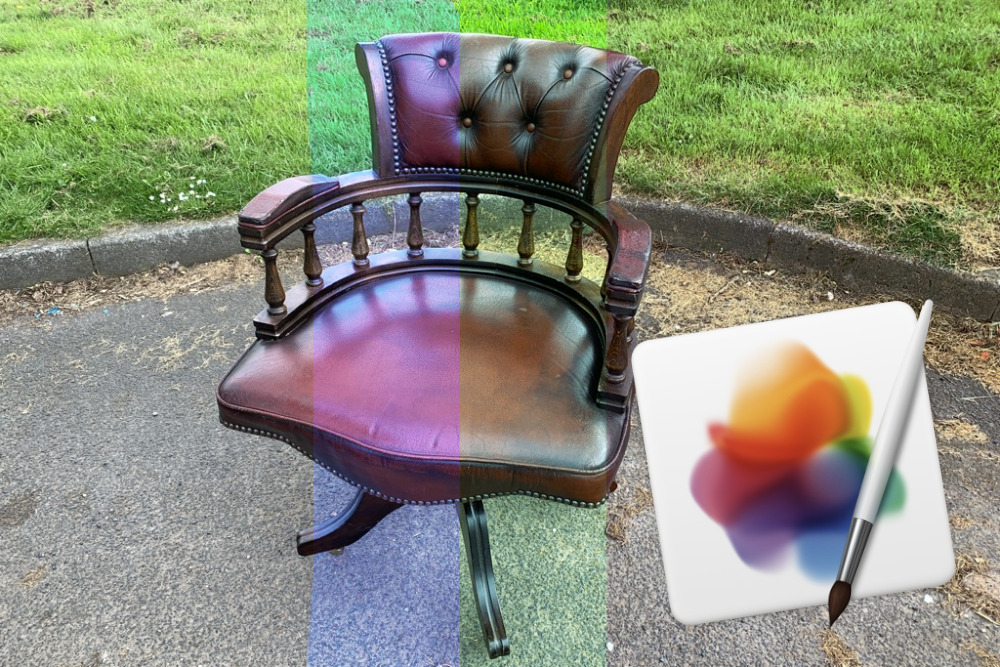 The updated image editing app Pixelmator Pro 1.3.4 brings a new perspective transform tool and many feature improvements, but also a headline color-matching feature that resembles video grading.
The most visibly striking feature in the newly updated Pixelmator Pro 1.3.4 image editor is ML Match Colors. Using Machine Learning, the app is now able to alter the colors of one image to match any other. Drag the new image onto Pixelmator Pro's tools pane and the current image will adjust to match it.
It's similar in principle to how video grading works in an app such as Final Cut Pro X. You find an image, or a frame, that has the right color mix and ambience that you want, then you get the app to apply that to any other image.
With an image you want to adjust already open in Pixelmator Pro 1.3.4, click on the Adjust Colors tool icon. You can then just click on Add, choose ML Match Colors... and then find another image via an Open-style dialog.
When you find and select it, click on the ML Match Colors button and Pixelmator Pro effectively loads in the color information from that image before applying it to your current one.
However, so long as the Adjust Colors icon is selected, you can just drag an image and drop it atop the pane of color adjustment tools.
Press and hold on Show Original and you can see the before and after effect too. Click on Reset Adjustments to go back to that original permanently.
When you're working on the image, changing the color like this or then changing it back makes a giant difference. Yet it's actually a very subtle effect and it's difficult to fool it into making an image look in any way unnatural.
ML Match Colors is an impressive, fast and immediately useful feature but it isn't the only one in this update.
There's a related Machine Learning color tool that you can apply to objects that you drag onto an image. If you're creating any kind of collage-like image, hold down Command as you drag an element on and Pixelmator Pro 1.3.4 will adjust the colors of that new item to fit.
This update also significantly improves Pixelmator Pro's tools for transforming and distorting objects. There has long been a Perspective Transform tool that's been rather buried — it's under the Effects icon, then Add, then Other. However now pressing either Command-T for Transform or Command-F for Free Transform opens up the right options and overlays a grid on the object.
It works with any kind of image objects including text. Type text into a layer, select it and then Command-T or F lets you easily drag to resize it. There are options for also distorting, skewing or adjusting the perspective an item. You can also now hold down Shift-Command as you click on an anchor point and freely transform the image as you need.
The makers claim that the perspective transformation tools are able to preserve original image detail better than other image editors. We've not seen any loss of detail, but we've not been able to adequately test it against other apps.
Speaking of other apps, though, the developer also tells us that the same ML Match Color features will be coming to the iPad sister app Pixelmator Photo in a future update.