Editorial: After mocking Apple over 5G, Huawei has now lost nearly every technology supplier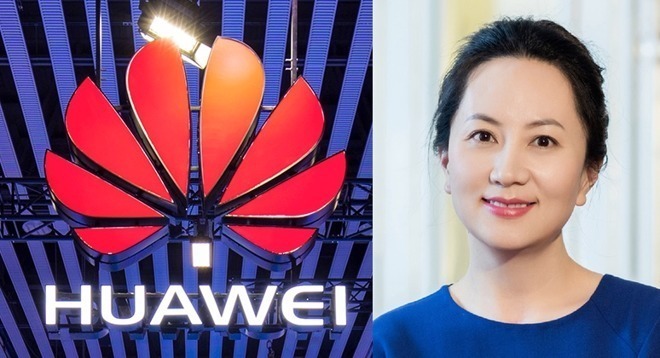 During the legal battle between Apple and Qualcomm that threatened to delay 5G-capable iPhones, Huawei mockingly announced to the media that it could supply Apple with its own 5G modems. But now the tables have turned: Qualcomm is established as an iPhone supplier while Huawei has to scramble to deliver devices without leading chips from Qualcomm, Qorvo, Xilinx, Intel, and a variety of other suppliers of U.S. technology.
In April, Huawei's founder and chief executive Ren Zhengfei suggested to CNBC that if Apple continued to be unable to source 5G technology from Qualcomm, Huawei "would be open to" selling its own 5G models to the iPhone maker. Yet a week after repeatedly leading the media along with the idea that it was going to "rescue" Apple from its 5G problems, Huawei admitted to Reuters that it hadn't even discussed the possibility with Apple.
Instead, the remarks were pretty clearly made to suggest that Huawei's chip technology was advanced far ahead of Apple's, and that iPhones were in a precarious position teetering on the precipice of doom where only Huawei offered it any hope of survival. The reality is that Huawei's Application Processor chips are well behind Apple's and the company is greatly reliant on a variety of U.S. companies as suppliers.
Two months later, while Apple has resolved its legal issues with Qualcomm, it's now Huawei that is blocked from using American suppliers including Qualcomm, due to the Trump Administration's listing of Huawei on the "Entity List." American companies now have to apply for a license before shipping their products to the Chinese company.
The way the chips crumble
Huawei's HiSilicon chip design subsidiary has developed its own 5G modem, known as the Balong 5000. However, both its existing higher-end phones and its future prototypes that will use its Balong modem are using Huawei's Kirin 980 Application Processor, which delivers performance significantly behind 2017's iPhone X's A11, and distantly behind last year's A12 powering iPhone XS and iPhone XR models.
Additionally, HiSilicon reportedly makes use of advanced U.S. chip design tools from Cadence Design Systems Inc and Synopsys Inc., meaning an interruption in support and supply would not just limit it from ordering chips from U.S. suppliers including Qualcomm, but would also delay or possibly even derail its internal chip design efforts as well. Designing and building state of the art processors and modems requires advanced planning and a clear outlook of the number of parts that can be produced, so an interruption in design and threats to volume sales in regions including Europe could have a dramatic impact on the future of Huawei's internal chip efforts.
Also potentially affected is Taiwan Semiconductor Manufacturing Company, the chip fab that both Huawei and Apple use to build their chip designs. TSMC doesn't currently expect to stop doing business with Huawei, but according to a report from the Taipei Times, news of the U.S. technology rules had the effect of knocking nearly $20 billion off of TSMC's stock price due to concerns of the chip maker losing business from Huawei.
The task of rebuilding an entire supply chain
Huawei uses mobile chips and PC processors from Qualcomm and Intel, but can't continue to take delivery of those parts now that it's on the Entity List. It is also losing other Apple suppliers, including RF component maker Qorvo, Xilinx, as well as memory chips from Micron Technology and Western Digital, and laser component makers Lumentum and Finisar.
Further, complex legal structures related to intellectual property rights mean that Huawei is also losing the supply of microcontrollers and power management integrated circuits from foreign companies like Germany's Infineon. Toshiba and Japan Display are also reviewing whether they can continue to supply components to Huawei.
The component restrictions Huawei faces come in addition to losing its license to distribute Google's Android with the Play Store and other proprietary apps and services that add much of the value to Android as a mobile platform. That threatens to dramatically blunt Huawei's export business in favor of other Android licensees who can continue to sell licensed phones.
Huawei has stated that it has been preparing for the possibility of U.S. sanctions, but there is a chain of complex interdependencies that can't simply be swapped out with alternative parts. That includes both the software and hardware used in its consumer products, and the technology driving its research and development internally. A report by Reuters noted that it would be "hard to replace" U.S. suppliers across the board, and indicated that none of Huawei's U.S. suppliers "can be replaced by Chinese ones, not within a few years, at least."
Some have sought to portray Huawei's problems as being just another issue for Apple, imagining that the Chinese government would snub the American iPhone maker in retaliation. However, China's increasingly sophisticated supply chain and a series of its major manufacturers are dependent upon Apple's contract manufacturing business because of its ability to sell premium products at high volumes. Further, China itself collects a Value Added Tax on every iPhone sold in the country, making it a partner in Apple's success domestically as well as globally.