Apple could take a 29% earnings bite if China threatened retaliatory ban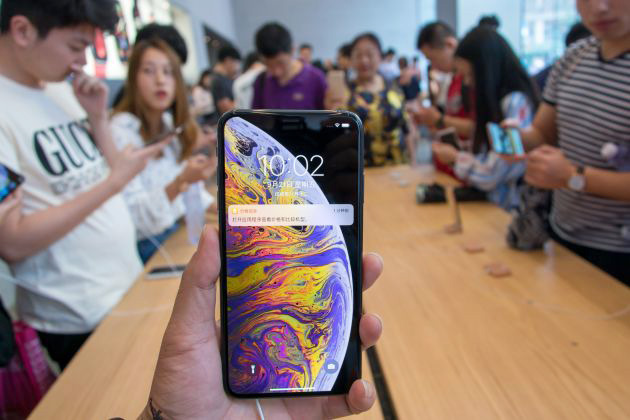 Though there's no sign of such action on the horizon, a Chinese ban on Apple business would decimate the company, knocking 29% percent off earnings, according to a Goldman Sachs analyst.
That's factoring in savings on sales and marketing, Rod Hall said in a Wednesday investor memo. Goldman Sachs is lowering its stock price target for Apple from $184 to $178, making it one of the more pessimistic Wall Street firms.
Hall did note that several of the iPhone's core parts come from outside mainland China. Intel's 4G iPhone modems are reportedly made in the U.S., while Taiwan's TSMC manufactures A-series processors, and firms like Samsung and LG are responsible for screen components. The issue however is that much of Apple's supply chain is still based in China, and it would be hard to shift manufacturing elsewhere in time to avoid a serious financial blow — even putting aside the matter of local sales.
Assembly partners Foxconn and Pegatron are working on expanding Indian production, and could potentially move into countries like Vietnam. India would likely be Apple's best bet for replacing China given not just an existing footprint, but government incentives, the size of its market and workforce, and a democratic government less prone to censorship and spying.
The fears stoked by Goldman Sachs derive from the White House's recent actions against Huawei. Last week the Trump administration leveled a dual attack, blocking Huawei from acquiring American technology while simultaneously preventing American telecoms firms from using Huawei equipment. That immediately jeopardized its status as a smartphone giant, since several of its suppliers are American and Google decided to suspend the company's Android license. The administration temporarily eased off on Monday.
While Apple is a minor player in the Chinese smartphone market, the sheer size of the country currently makes its revenues vital. In the March quarter alone Apple reaped $10.22 billion there, the bulk of that from iPhones even though shipments have declined.