FAQ: 2019 MacBook Pro & Apple's updated butterfly keyboard repair program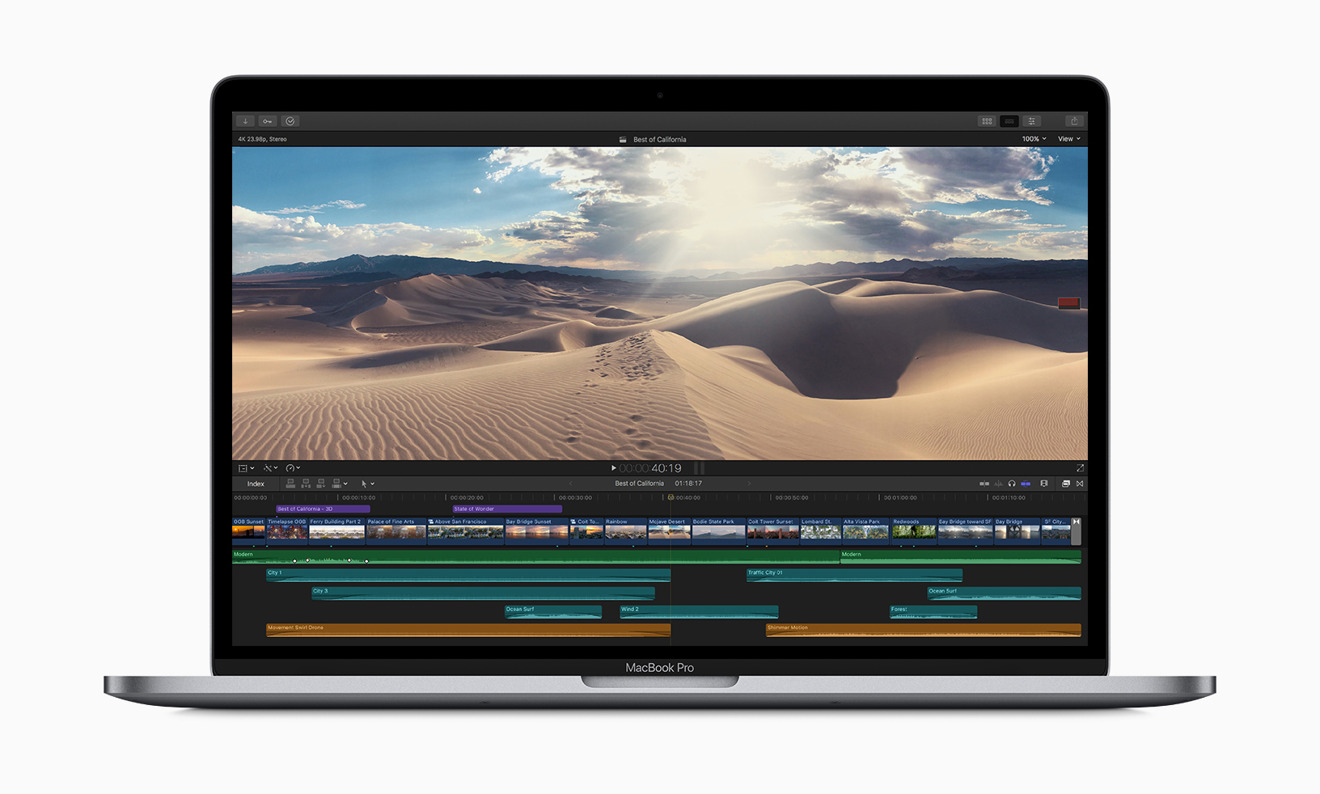 AppleInsider is supported by its audience and may earn commission as an Amazon Associate and affiliate partner on qualifying purchases. These affiliate partnerships do not influence our editorial content.
As you might expect, we're getting a lot of questions about the 2019 MacBook Pro. AppleInsider tackles a few of the issues, and tells you what you can expect when and if you buy one of the new machines.
When can I get one?
The new 2019 MacBook Pros are available to order now. Some configurations will start appearing in Apple stores by May 24.
But I just bought one!
That's okay! You still have a very nice computer. If you have bought one very recently, as in the last few weeks, talk to who you bought it from, about it and tell them that you want to buy the new machine instead. Apple in particular is very generous with terms of returns.
However, the three updates that the MacBook Pro has seen in a year isn't unwelcome. It is a return to what Apple used to do with frequent updates to the line as new processors became available, and is better overall for the "Pro" ecosystem.
Are there any changes to the body design?
No. The exterior of the 2019 MacBook Pro has remained unchanged since Apple implemented it back in 2016.
Why wasn't there a design refresh? It's overdue!
Apple in the past has updated the enclosures of its portable Macs in four-year windows. This is the fourth year of the current MacBook Pro design — that began in 2016, and continued through 2017, 2018, and now 2019.
This leaves the possibility that the next iteration at some point in 2020 will see a refresh. At present, we haven't seen any enclosure leaks, like we did prior to the 2016 model yet.
Are there any upgrades that I can do to the new MacBook Pro myself?
No. Buy what you need from the start. Nothing is slotted, and everything is soldered.
Does the new MacBook Pro thermal throttle?
Keep in mind that this is a complicated, and loaded, topic. By definition, every Intel processor with a burst speed "throttles." It will operate at a frequency higher than the rated, steady-state, frequency for as long as it can, until it slows down to maintain thermal equilibrium based on a number of factors, primarily thermal constraints.
Historically, when Apple released the 2018 MacBook Pro line just after the 2018 WWDC, the i9 configuration was slowing down below the rated speed. It became ridiculously known as "thermalgate," and was quickly acknowledged by Apple as a bug in "fingerprinting." A patch was issued to rectify the matter.
AppleInsider was one of the first to test the situation. A second volley of testing confirmed that Apple's patch did prevent the machine slowing down below rated speed, although it doesn't maintain the full Turbo speed for very long.
What we aren't expecting is for it to drop below the rated speed. In continued testing, the 2018 i9 MacBook Pro with Radeon 560x GPU maintains a speed about 200 MHz over the rated speed, and the i9 with Vega graphics stays about 300 MHz over rated.
We'll be examining the new eight-core MacBook Pro in a similar vein.
Can I use the USB-C iPad Pro as an external monitor for the MacBook Pro?
This is more about the iPad Pro than the MacBook Pro, but let's address it anyway.
Right now, as of May 22, 2019, you can't plug in a USB-C to USB-C cable with no other software to do so. USB-C to DisplayPort or HDMI is a specific "alternate mode" negotiation, and it would require additional software at a minimum to allow this.
There are always software options like Duet Display that benefits greatly from a high-speed wired connection like USB-C will provide, or wireless solutions like AstroPad's Luna Display, though, to do this.
Will the 2018 MacBook Pros drop in price?
Yes. We've already stared seeing notably lower pricing on the previous generation models, from vendors trying to "clear the decks" of the old models before the new ones arrive.
How has the keyboard changed?
The third generation butterfly switch keyboard acquired a new silicone membrane in 2018. Apple never made any claims about enhanced reliability between the second generation and third — which is good, because we aren't seeing any substantial improvement in reliability between the second and third generation keyboards.
For this generation of keyboard, Apple says that they kept the same overall design but replaced the material under the key caps as to further prevent debris from lodging in there, and causing the malfunctions customers were experiencing. At present, it isn't clear if the company is referring to a new membrane, a new key dome, or both.
Does the fourth generation keyboard feel different to type on?
While we don't have the keyboard in hand right now, we have spoken to sources within Apple not authorized to speak for the company about the matter. They have told us that the keyboard feel is "very close" to the third-generation of the keyboard, and the key travel is identical.
What MacBook Pro models will Apple put the new keyboard in?
The new keyboard only fits in the 2018 MacBook Pro, and 2018 MacBook Air. The MacBook, and MacBook Pro models released earlier than 2018 will get the second generation keyboard mechanism — which was better than the first generation found in the 2015 MacBook and 2016 MacBook Pro.
What is Apple doing to make the process faster for the end user?
Apple didn't specifically address steps that they took on Tuesday. However, we've spoken to Apple about it, and they've said that there is a greater level of stock on-hand at most Genius Bar locations, and "enhanced training" for Geniuses in the repair bays has taken place.
While some, particularly problematic, machines in for service may still get shipped to the depot for repair, most are presently being done on location.
If you want to assist in this endeavor, make a Genius Bar appointment prior to going in, and don't just walk in to the store. It still isn't an instant repair, and if the keyboard requires replacement, the procedure is one of the more invasive ones that can be done on the machine without desoldering anything.
But what about...
We're still getting a lot of questions about the new machine. As we collect questions, and gather answers, we'll update accordingly.