Powerbeats Pro are better headphones than AirPods, but won't replace them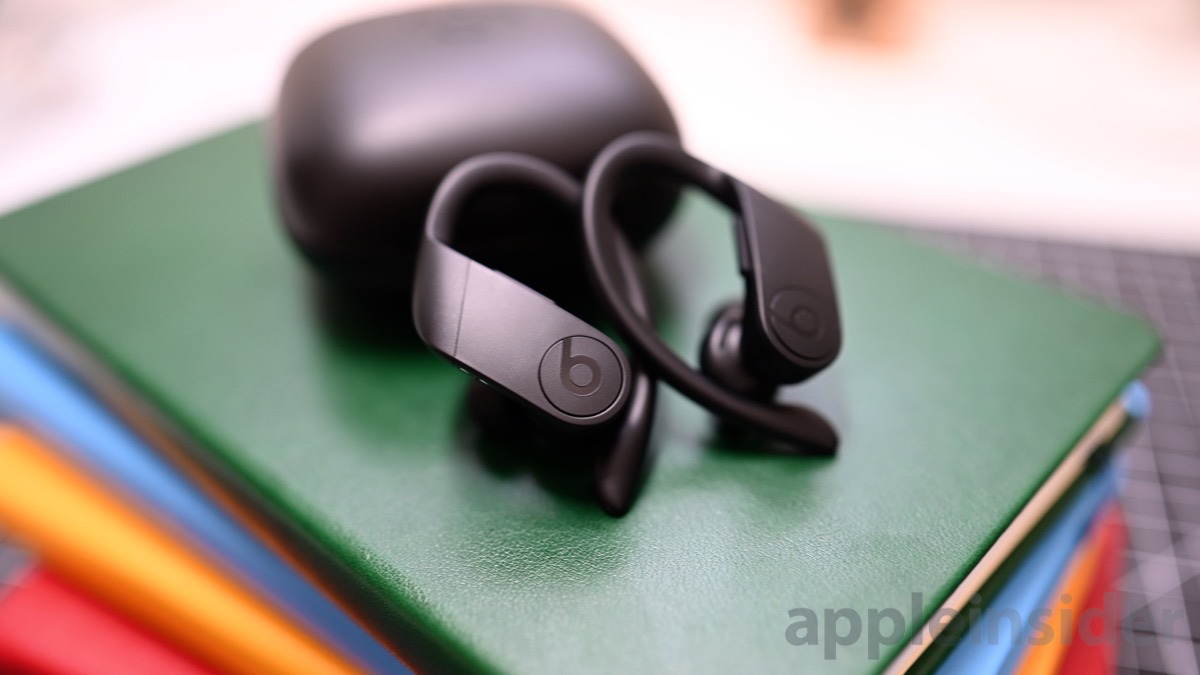 After rocking Apple's newest Powerbeats Pro for the last week, we had to come to a conclusion on whether or not these water-resistant, better sounding, wireless headphones were going to usurp our go-to AirPods. While they are a clear winner with a target audience, for us, AirPods are still the way to go — here's why.
Powerbeats Pro
They are a wireless set of in-ear earbuds that sport Apple's latest H1 wireless chip — the same found in the latest generation AirPods. This wireless chip allows for effortless pairing across all your Apple devices, excellent range, and quick access to Siri using the well-known keyphrase.
Compared to the AirPods, Powerbeats Pro are larger and wrap around the back of the ear as well as form a better seal in the ear canal itself. The case charges via Lightning and will blast your tunes for up to nine hours on a single charge (more than 24 hours combined playback time with included battery case).
As they are designed with athletes in mind, they are both sweat and water resistant — though don't try to swim with them.
Lastly, they have improved audio. With heavy bass, they really make the AirPods sound tinny and weak.
Would we give up our AirPods?
When the second generation AirPods launched, we jumped in with both feet. We upgraded our original AirPods to the new iteration which added the new H1 wireless chip for faster performance, 'Hey, Siri' support, and wireless charging (with the optional Qi case). It wasn't a ton of changes but it was enough for us to swap out our old model that had a fairly low battery life after years of use.
That left us in the predicament when Powerbeats Pro hit store shelves. Should we upgrade to those and ditch our AirPods or stick with what works? We've been using them this past week and have developed a great impression of the new Powerbeats Pro.
Compared to AirPods, the audio is really a huge difference. Rich, deep bass which was great for hitting the gym. AirPods always fit our ears well-enough but sweat and jumping around on the treadmill/elliptical often jostled them loose. This was a non-issue with Powerbeats Pro. They stayed in our ears no matter what we threw at them.
Our issues became quickly apparent as soon as we ventured outside the gym. Powerbeats Pro have a large carrying case that was impossible for us to always keep with us. We often just left them in the house or the car. AirPods brought value by always fitting in our pocket and being ready the second we flipped open that simple case.
We took a ton of calls with AirPods too, which was obnoxious with Powerbeats Pro. They seal your ears which gives you the awkward sensation of talking but being unable to clearly hear yourself.
Powerbeats Pro are unequivocally the better of the two headphones — they sound better, fit sturdier, and can go longer on a single charge.
But for us, they can't beat the convenience of AirPods.
AirPods for the win
In the end, it comes down to two big things — price and size. For us, Powerbeats Pro are just not the always-ready pocketable buds that the AirPods are. We would be hardpressed to fit Powerbeats Pro into our pockets for strolling about. We hit the gym nearly daily which is where Powerbeats Pro really shine, but that is such a small part of the day.
We find it really hard to give up the slim design of the AirPods even though the Beats sound better.
Powerbeats Pro carry a larger price tag than AirPods too — even if you include the wireless charging case. Many find the AirPods price hefty as-is which makes the larger sum needed for Powerbeats Pro even more to balk at.
AirPods also support wireless charging, for what its worth, which may become even handier if recent rumors surrounding the iPhone XI are to be believed. These next-generation iPhone's are likely to support wireless powersharing by which you could place your AirPods right on the back of your iPhone to charge them up. Powerbeats Pro lack any sort of wireless charging so this would be a nonstarter. If this comes to fruition, a substantial third reason to stick with AirPods.
The awkward phone calls add fuel to the fire for why we are sticking with the second generation AirPods.
Unless, of course, we just keep both of them — but that gets even more expensive.
Where to buy
Those looking for Apple's Powerbeats Pro can also backorder the wireless headphones at B&H Photo and Amazon.com. Both Apple authorized resellers are throwing in free shipping with the earphones, which retail for $249.95.