Sonnet ships Solo10G SFP+ Thunderbolt 3 10-gigabit Ethernet adapter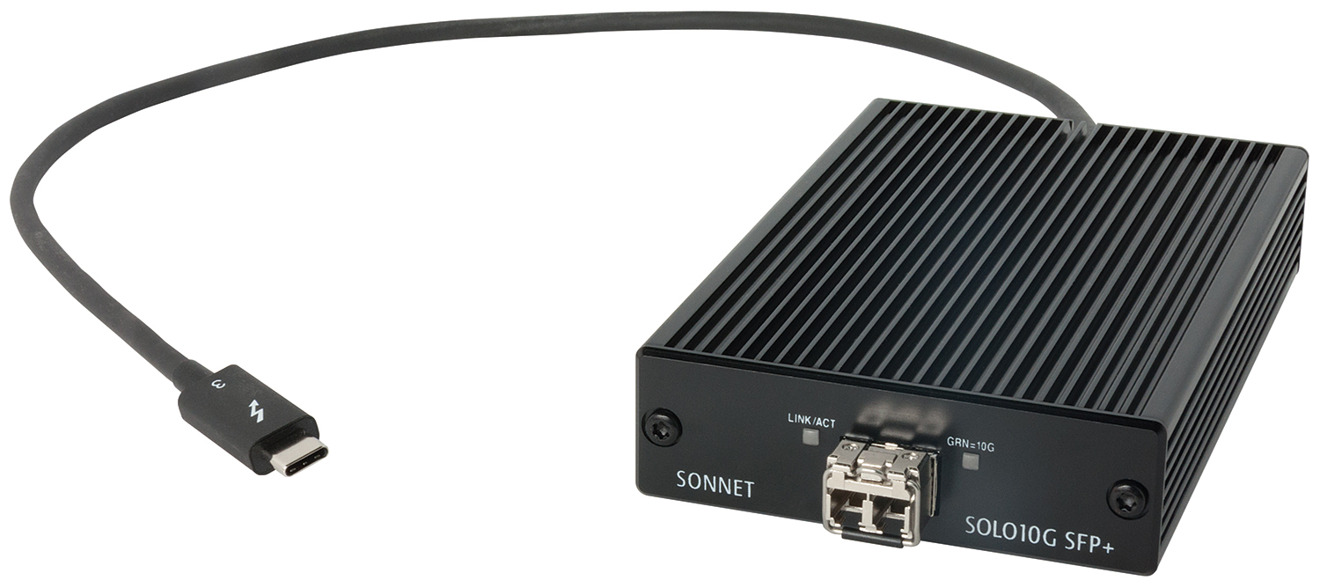 Accessory maker Sonnet Technologies on Wednesday launched two 10-gigabit Ethernet adapters, including one that connects to Macs through Thunderbolt 3.
The Solo10G SFP+ Thunderbolt 3 Edition comes in an aluminum enclosure measuring 4.9-by-3.1-by-1.1 inches, claimed to be less than half the size of competing options. The product is fanless, and powered entirely by a host Mac.
A 10GBASE-SR (short-range) SFP+ transceiver helps push signals at distances up to 300 meters, about 984 feet. Sonnet is also promising integrated encryption, and plug-and-play use in macOS.
Also available is a PCIe version of the adapter, which uses PCIe 3.0 but must be installed in a compatible 4x slot, whether internal or external.
One reason to go with PCIe may be price. That adapter costs $149, versus $249 for the Thunderbolt 3 product. Either requires macOS 10.13.6 or later.