Tencent & Riot Games working on mobile 'League of Legends'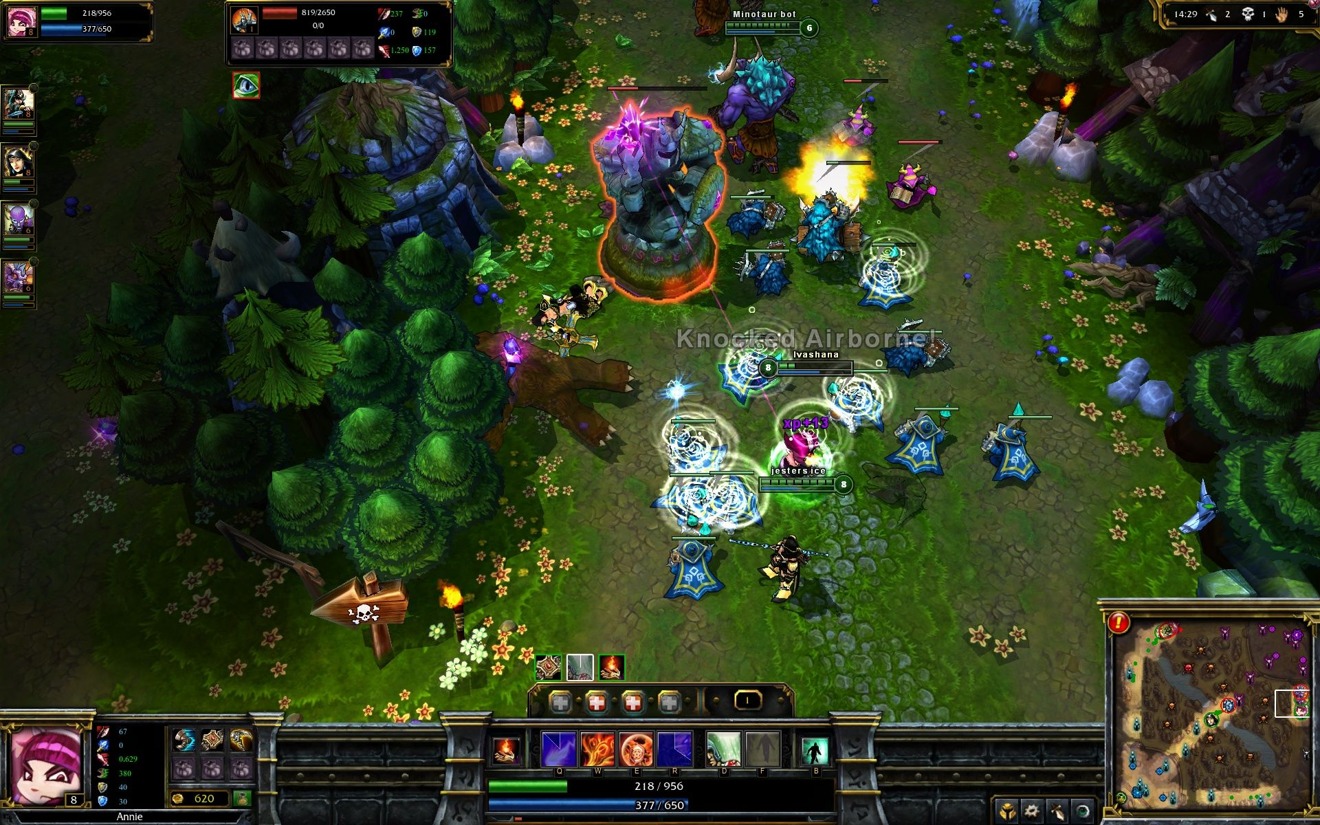 The popular multiplayer game "League of Legends" could soon be playable on an iPhone or iPad, with Riot Games and Tencent reportedly developing a mobile version of the title, and have apparently been collaborating on the project for over a year.
The free-to-play "League of Legends," also known as "LoL," has been a massive success for Riot Games, consistently being one of the most-played computer game for quite a few years since its launch. So far, the game has resisted the move to mobile, but a new report suggests things have changed.
Three unnamed sources of Reuters claim Riot Games and Tencent Holdings is producing a mobile edition of "LoL." While one source insists the project has been underway for over a year, another warns it may not be released in 2019.
While Tencent owns Riot Games, there have been tensions between the two entities over the years, with Riot previously rejecting a proposal from Tencent to develop a mobile version. Tencent responded by creating a similar game, "Honour of Kings," which it released in November 2015, quickly becoming the highest grossing "multiplayer online battle arena game" from its Chinese revenues.
Tencent followed it up with an adaptation of "Honour of Kings" aimed at markets outside of China for 2016 and 2017 titled "Arena of Valor," but analysts suggest it failed to become popular with its intended audience.
"League of Legends is like the World Cup whereas Honour of Kings is just the Asia Cup," one source suggested as a comparison. A mobile "LoL" may also foster international competition and increase the game's popularity outside of the West, as Asian players are thought to prefer mobile titles over computers and consoles.
A move to bring "LoL" to mobile would be ideal for Tencent on a revenue front. In the last year, the game earned $1.4 billion in revenue, a high figure for a game, even though that represents a year-on-year decline of 21 percent.