2019 MacBook Pro keyboard changes don't look like they're going to do much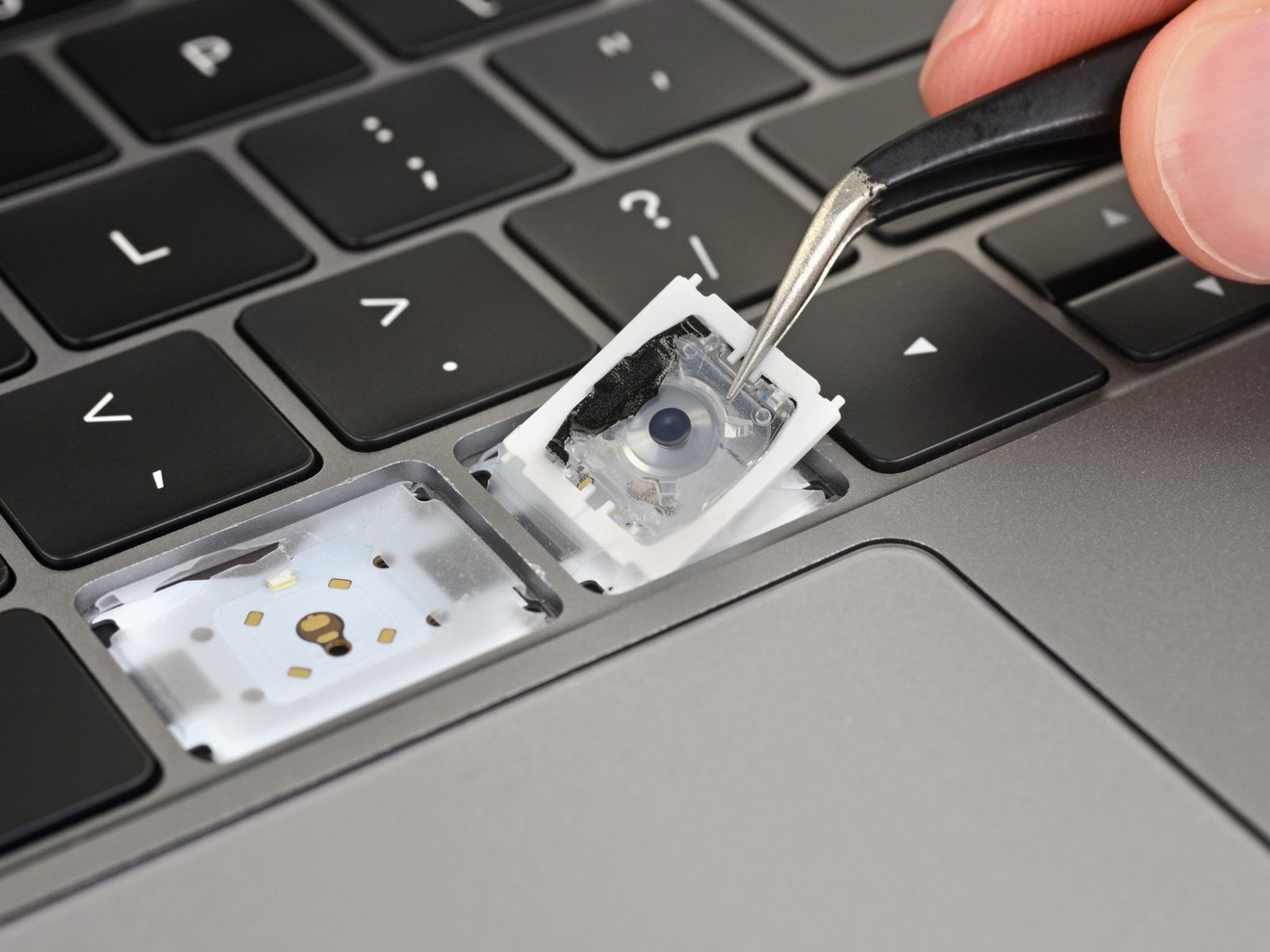 AppleInsider is supported by its audience and may earn commission as an Amazon Associate and affiliate partner on qualifying purchases. These affiliate partnerships do not influence our editorial content.
A teardown of the newly-released 2019 MacBook Pro finds that Apple has made some changes to switch covers and to the dome switches themselves, but it isn't clear what, if anything, the material shift will do to alleviate keyboard complaints.
Fourier Transform Infrared (FTIR) spectroscopy shows that switch covers for the keyboard have moved to polyamide — nylon — from the polyacetylene with aromatic urethane side groups used in 2018 Pros, iFixit said on Friday. The metal dome switches for the keyboards also appear to have changed, whether through new surface treatments or a new alloy. It could be ferritic stainless steel with a thin polymer coating.
The company promised enhanced butterfly keyboards when launching the new Pros earlier this week, but has been relatively vague on what's actually been done.
Apple doesn't appear to have made any changes to address the thermal situation inside the MacBook Pro, and repairability is still minimal, iFixit added. While the trackpad can be replaced with little effort, the processor, RAM, and SSD are soldered to the logic board.
The entire top case assembly — including the battery, keyboard, speakers, and Touch Bar — is glued together as it has been since the 2012 Retina MacBook Pro. Additionally, since the Touch ID sensor doubles as the power switch and is linked with Apple's T2 coprocessor, simply fixing that switch may force people to go to Apple or get a new logic board.