Apple has a secret security facility devoted to stress-testing iPhone components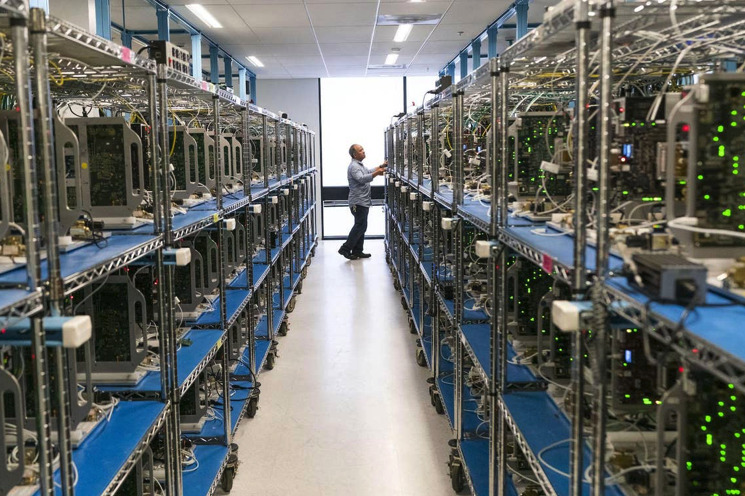 AppleInsider is supported by its audience and may earn commission as an Amazon Associate and affiliate partner on qualifying purchases. These affiliate partnerships do not influence our editorial content.
Future iPhone processors and other chips are subjected to temperature changes from -40C to 110C in order to check their vulnerability to attack.
Apple has allowed journalists to see selected parts of a secret facility that it uses to help make processors and other components more secure against possible attacks. The facility is based somewhere near Apple Park and continually tests hundreds of components, all made for future Apple products, by first subjecting them to extreme temperature changes.
"The aim is to see if [the chips] misbehave in these kind of extreme scenarios," writes Andrew Griffin in the UK's The Independent newspaper.
"It might seem unlikely that any normal phone would be subjected to this kind of beating, given the chance of their owners going through an environment that chills them to -40C or heats them to 110C," continues the report. "But the fear here is not normal at all. If the chips were found to be insecure under this kind of pressure, then bad actors would immediately start putting phones through it, and all the data they store could be boiled out of them."
Using results from this facility, Apple refines processors to make them safer. The Independent says that the processors being tested today may be several years away from market. "There are notes indicating what chips they are," it says, "but there are little stickers placed on top of them to stop us reading them."
The Independent reports few details from its journalist's visit to the plant, but Griffin did speak at length about security with Apple's Craig Federighi.
"We know that there are plenty of highly motivated attackers who want... to break into these valuable stores of information on our devices," Federighi said.
"I can tell you that privacy considerations are at the beginning of the process, not the end," continued Federighi. "When we talk about building the product, among the first questions that come out is: how are we going to manage this customer data?"
Federighi emphasized that Apple's focus on security for its users is not solely about personal data.
"If I'm a worker at a power plant," Federighi said, "I might have access to a system that has a very high consequence. The protection and security of those devices is actually really critical to public safety."
"Step one, of course, is the extent that all of our data minimization techniques, and our keeping data on device and protecting devices from external access, all of these things mean that data isn't in any cloud in the first place to be accessed by anyone," he replied.