Apple cutting older iPhone production, 2019 iPhone schedule on track says supply chain report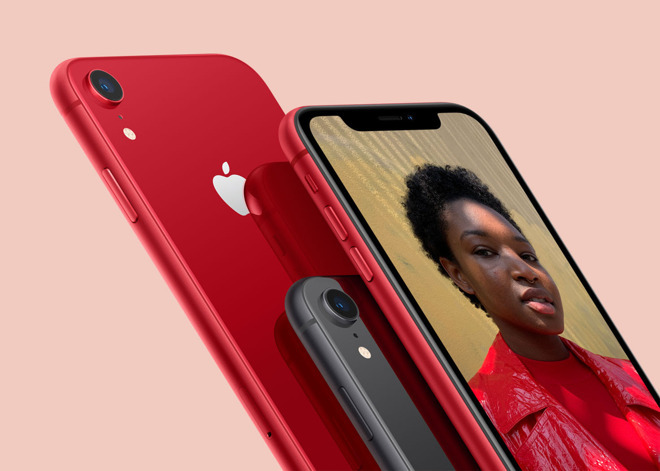 Apple will be making cuts to production for its older iPhone models in the third quarter, Rosenblatt Securities predicts, but while the 2019 iPhone manufacturing effort is thought to be on schedule, the analysts don't believe market share will be maintained in China due to the turbulent trade relations with the United States.
In a "smartphone supply chain" note to investors seen by AppleInsider, Rosenblatt states it believes Apple will be reducing its orders for "older iPhone model production" slightly for the third quarter, though declines to mention exactly what models will be affected by the change.
On the other end of the scale, the 2019 iPhones' "product ramp schedule" is "on track." While there are no specifics offered in relation to this proclamation, it is to be expected Apple would keep to the production schedule where possible, making the message one of reassurance that there won't be a delay in the iPhone's release.
Turning to the 2018 models, Rosenblatt thinks the inventory for the iPhone XS and iPhone XS Max has increased in the second quarter so far. It is plausible the higher inventory could be from reduced shipments, though it could also be from Apple not cutting production for the models as time draws closer to the launch of new handsets in September.
The iPhone XR, however, is said to be faring worse, with sales for the model claimed to be declining "due to normal Q2 seasonality." The claim is made despite other reports in May suggesting the iPhone XR was the most popular smartphone in North America during the March quarter.
Rosenblatt continues to briefly cover the "increasing tension between the US and China" in relation to Apple, believing the iPhone will continue to lose market share. The view is relatively similar to those of other analysts, who have predicted reduced iPhone sales following the levying of US sanctions against Huawei, which is anticipated to grow market share in China at the expense of US brands like Apple.
The supply chain report also covered other companies, with Huawei tipped to release the "Hong Meng" operating system in the fourth quarter as a replacement for Android. Huawei has allegedly shipped 1 million smartphones with the software onboard for testing, with the software also said to be compatible with all Android applications and has "increased security functions to protect personal data."
The Huawei affair may benefit Samsung, as Rosenblatt believes the South Korean giant has increased its component orders for around 10 million units this week, due to an expectation it will gain market share in Europe, Japan, and Taiwan. Samsung's smartphone sales are estimated to reach between 15 million and 20 million units in the second half of 2019.