The China government may want fewer iPhones sold, but intent to buy is still solid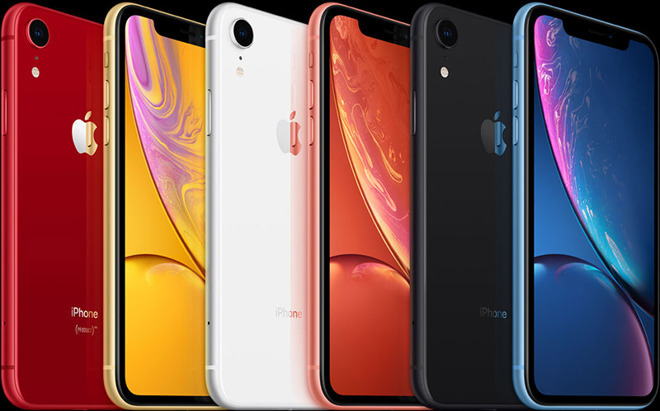 AppleInsider is supported by its audience and may earn commission as an Amazon Associate and affiliate partner on qualifying purchases. These affiliate partnerships do not influence our editorial content.
Despite the U.S.-China trade war, and loud anti-Apple sentiment on Chinese media, the iPhone is still in demand in China, according to a survey of purchase intent in the country.
Bank of America Merrill Lynch published a survey on Thursday that showed that over the past several months there has been no material reduction in consumer intent to buy iPhones. The survey, which polled 194,000 buyers in U.S., U.K., India, and China, showed that 30% of buyers intended to purchase an iPhone as their next phone in May, up from 29% in April.
"No meaningful impact can be seen so far on demand for iPhones," analyst Wamsi Mohan wrote in the analysis of the survey.
The percentage of survey respondents in China seeking the iPhone soon rose to 29%, a three percent increase over April. At the same time, intent to purchase Huawei-brand phones dropped to 25%, down from 28% in April.
The survey results subvert the concerns of investors who feared the escalating U.S.-China trade war would decrease the demand for iPhones in China. The Trump administration has moved to increase tariffs on $200 billion worth of Chinese goods and blacklist telecom giant Huawei, and many investors fear that Beijing would retaliate against U.S. companies such as Apple.
JP Morgan released a note to investors that suggested that shipments for Apple in China would reach 27.8 million units for 2019, a sizable drop from the 36.3 million in 2018. However, some market analysts remain skeptical.
"It is not possible for us to know for sure how China would react," Mohan wrote. "However, given the estimated 2mn people employed in the Apple supply chain in China, and over 2 mn Apple App developers in China, we view the likelihood of major retaliation against Apple to be low."