Uber endures expected $1B loss in first post-IPO quarterly results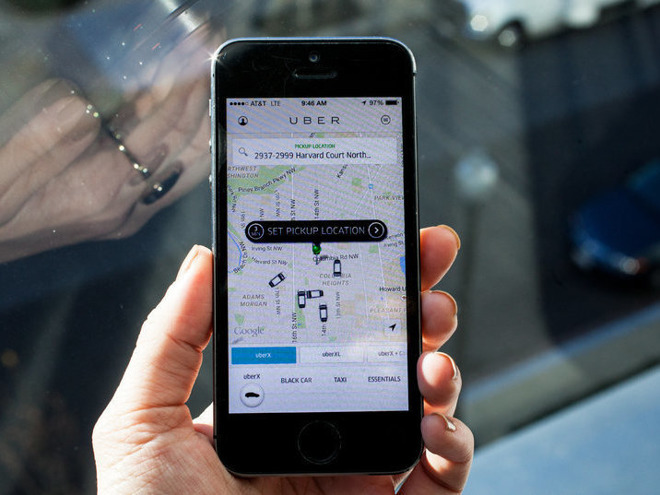 Ride-hailing app Uber reported a billion-dollar loss in its first quarterly financial results since becoming a public company, a loss attributed to rapidly-rising expenses as it continues to seek growth, and one that also met the company's forecasts for the quarter.
Uber held its IPO in early May, turning itself into a public company that also faced intense scrutiny from investors for its activities. On Thursday's first post-IPO results, the company revealed it had endured a loss of $1.03 billion in the three-month period ending March 31, a drop that is 116% deeper than the same period the year previously.
While Uber failed to make a profit, other elements of the financials seem promising, such as the 34% increase in gross bookings resulting in a 20% year-on-year increase in revenue for the firm, sitting at $3.1 billion. The revenue was at the higher end of the range Uber forecast for the period, while the loss is on the low end of the expected range, forecast to be between $1 billion and $1.11 billion.
During the period it saw a 36% year-on-year increase in the number of trips to 1.55 billion, with "Monthly Active Platform Consumers" up 33% to 93 million globally.
"Our investments remain focused on global platform expansion and long-term product and technology differentiation, but we will not hesitate to invest to defend our market position globally," said Chief Financial Officer Nelson Chai.
CEO Dara Khosrowshahi advised the IPO now means Uber is "now focused on executing our strategy to become a one-stop shop for local transportation and commerce," adding there was an average of 17 million trips per day across the service in the quarter. "Our global reach continues to be an important differentiator, and we maintained leadership of the ridesharing category in every region we serve."
Chai's comments relate to a number of areas of spending where Uber is trying to be more aggressive, including an acquisition of ride-sharing, meal delivery, and payments company Careem valued at $3.1 billion.
Uber has also worked to improve its Uber Eats service, which saw growth in revenue to $536 million for the quarter, up 89 percent year-on-year, while its gross bookings grew 108 percent. While generally positive, the figures suggest the service is becoming less efficient to the company, as it earns less revenue per delivery than it did last year.
Overall growth centers around the United States and Canada as well as the Europe, Middle East, and Africa "EMEA" area, with each seeing revenue growth of 26%, while Asia Pacific revenue is up 6% year-on-year. Latin America revenue, however, is down 13% year-on-year.