Apple intros tvOS 13, with multi-user support and expanded controller support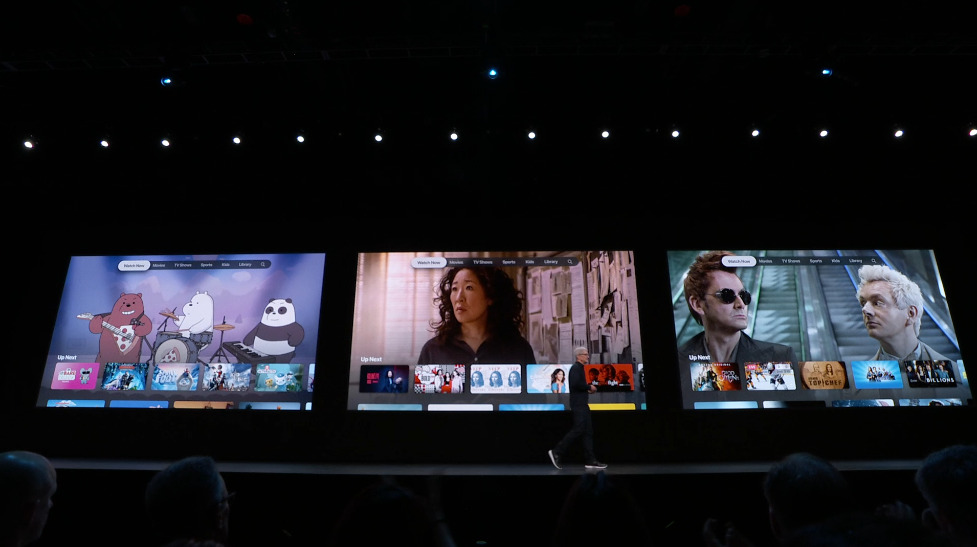 Apple on Monday previewed tvOS 13, launching for Apple TVs this fall, which will set the stage for two new subscription services, Apple Arcade and Apple TV+.
Apple CEO Tim Cook has demonstrated multi-user support for the next version of tvOS. Everyone in the home gets personalized suggestions and an up-next list.
The new control center allows for quick shifting from user to user.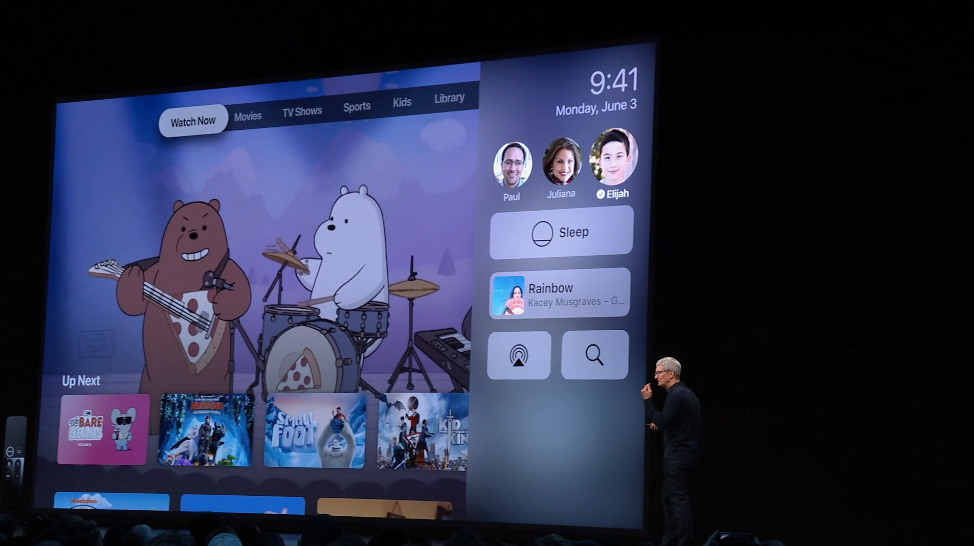 Cook also noted that the Xbox One controller, and PlayStation 4 controller are going to be supported going forward.
Apple Arcade and Apple TV+ are launching this fall. The first is Apple's answer to services like Xbox Game Pass, giving people an all-you-can-eat subscription for games across Apple platforms, including not just iPhones and iPads but Macs and Apple TVs. The company is promising over 100 titles at launch, and most importantly a complete absence of ads or in-app purchases — something meant to drag Apple gaming away from exploitative "free-to-play" titles.
Apple TV+ is the company's first step into subscription video streaming. Faced with tough, potentially insurmountable competition from the likes of Netflix and Disney, Apple has turned to celebrities like Steven Spielberg, J.J. Abrams, Oprah Winfrey, and Reese Witherspoon to juice up its original content.