Apple unveils iPadOS, adding features specifically to iPad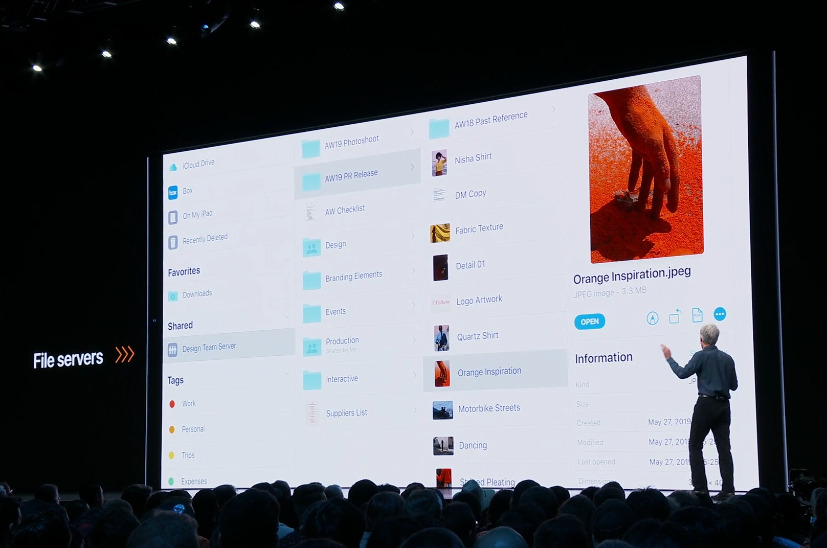 Apple has supplemented iOS 13 with a new iPadOS, which adds more productivity features for iPad users including enhanced Split View and Slide Over plus far better file management.
Apple has announced that it will still use the core of iOS for the iPad, but customizations for the platform will be encompassed under the new "iPadOS" nomenclature.
Apple's Craig Federighi demonstrated the split with the difference between iOS and iPadOS beginning right on the home screen. First glance is a tighter grid of icons, with a widget pinning ability right on the home screen. Federighi also showed multitasking made easier on the iPad, as well as some other user interface convention changes specific to the iPad.
Split View will bring multi-window capability to apps, should a developer allow for it. "For example," says Apple in a statement, "customers can compose an email while viewing another email side by side or access multiple apps like Messages or Calendar with just a swipe."
Federighi demonstrated this used Notes and Pages, in conjunction with an Expose feature, which will also be available for third-party developers.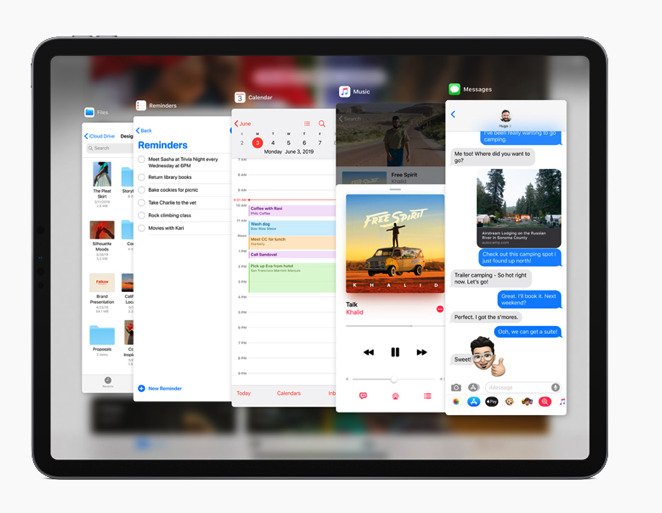 Files also now supports folder sharing with iCloud. Additionally, it has added native SMB support, and support for plugging in thumb drives with full file access in the Files app.
"Anyone with access to a shared folder will see it in iCloud Drive," says Apple, "and will always have the ability to access the latest version. iPadOS also supports external drives, allowing users to easily plug in USB drives, SD cards or log into an SMB file server, all from within the Files app."
Other features include full desktop-class browsing, eschewing mobile rendering on the iPad. "Safari is more power than ever on iPad," says Apple, "[as] iPadOS automatically presents the desktop version of the website, scaled appropriately for the iPad display, and optimizes it for touch."
A download manager has also been added, as have 30 new keyboard shortcuts, and per-site settings. All apps that feature any text-editing functions will also see the benefit of new gestures that speed up cut, copy and paste.
Apple is also adding custom font support through the App Store, better cursor navigation, and improved text selection.
Apple Pencil latency has been reduced to 9 milliseconds, versus 20 prior to iPadOS. A PencilKit developer API will be made available for third-party apps.
Aside from Apple Pencil changes, it isn't clear at present which features will be exclusive to iPadOS and so not available on iOS 13 on the iPhone.