Apple's iOS 13 to enable large app downloads over cellular, Apple News+ expansion, more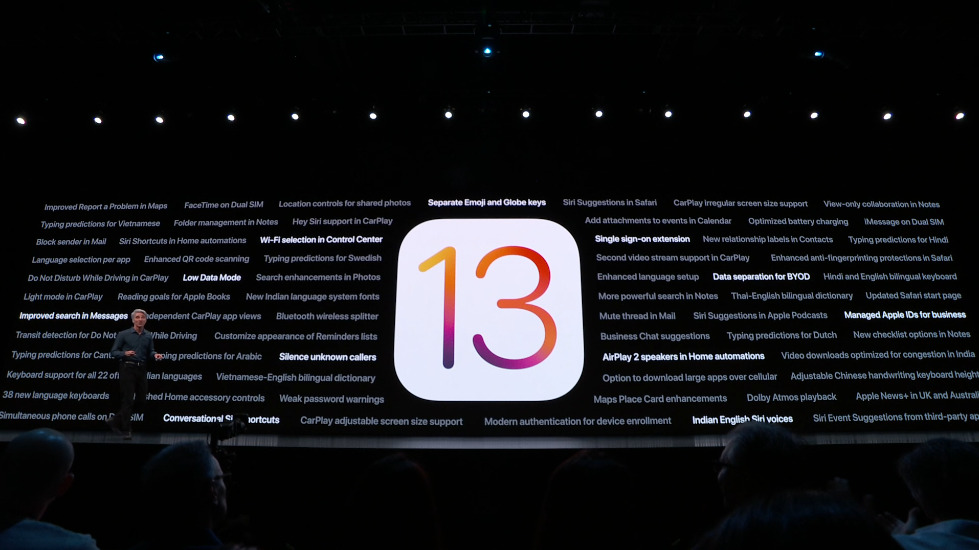 In its keynote speech at WWDC on Monday, Apple announced a bevy of features set to launch with iOS 13 later this fall, but a number didn't make the cut for an onstage reveal. Here's a rundown of the most important capabilities that went unmentioned.
As usual, Apple included a list of minor iOS features, updates and modifications in a slide displayed behind vice president of Software Engineering Craig Federighi as he talked about what users can expect in iOS 13.
One of the first things we noticed is what Apple refers to as an "option to download large apps over cellular," which in the first iOS 13 beta allows for seemingly unlimited file sizes. The announcement comes just days after Apple bumped the App Store's cellular download limit to 200MB, up from 150MB, last week.
The upcoming operating system will see Apple News+ make its way to Australia and the UK. The subscription service has been allowing U.S. readers enjoy all-you-can-read news featuring publications such as the Wall Street Journal and the Los Angeles Times for $10 a month since its March debut.
Apple's iOS 13 will also feature a Bluetooth wireless splitter, which will allow users to play the same audio to multiple Bluetooth receivers.
Dual SIM capabilities are going to be expanded in iOS 13, with Apple allowing FaceTime, iMessage and simultaneous phone calls on iPhones running dual SIM cards.
Many of the updates seem to be targeting productivity, communication and privacy. Apple is adding 38 new language keyboards alongside typing predictions for Swedish, Vietnamese, Hindi and other languages. There also seems to be enhanced abilities to mute notifications on specific email threads and even blocking senders from within the Mail app. Privacy continues to be paramount at Apple, with iOS 13 featuring weak password warnings and anti-fingerprinting protections in Safari.