'Sign in with Apple' aims to replace Facebook authentication to keep user data private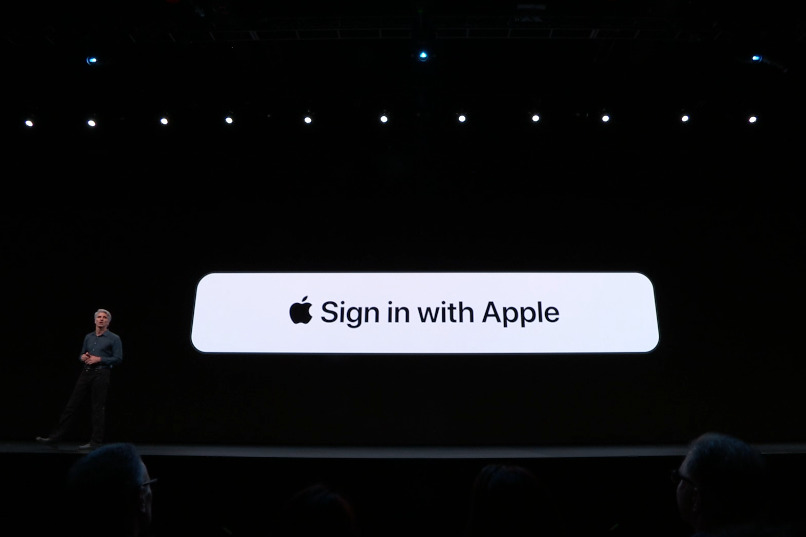 In a bid to increase the security of an iPhone owner's identity, Apple revealed a new log-in option for apps called Sign In with Apple, an authentication system that minimizes the amount of the user's data used, as well as helping prevent tracking by social networks.
Many apps allow users to log in and set up accounts by authenticating with a social network, such as Facebook or Google, saving the user time. The tradeoff is that the authentication system can provide the app developer with a lot of data shared from a social media account, or could allow the company behind the authentication to track the user.
Apple's answer in iOS 13 is "Sign in with Apple," an API where supported apps place the user in a fresh new account without any identifying information or other data already filled in. This gives the users the ability to add just relevant data or the information they are prepared to share, without the potential oversharing offered by Facebook authentication.
The solution also goes further in protecting a user's email account, as for apps that require an email address, the user has the option to use their actual address or an anonymous one. For the latter, Apple creates a custom email address for the user specific to that app, which automatically forwards all email from that app to the user's actual email account.
As the email addresses are specific to an app, it also means an address can be shut down if the user does not want any more emails from that service after closing their account, minimizing potential unwanted messages.