Hands on with the best features of iOS 13 and iPadOS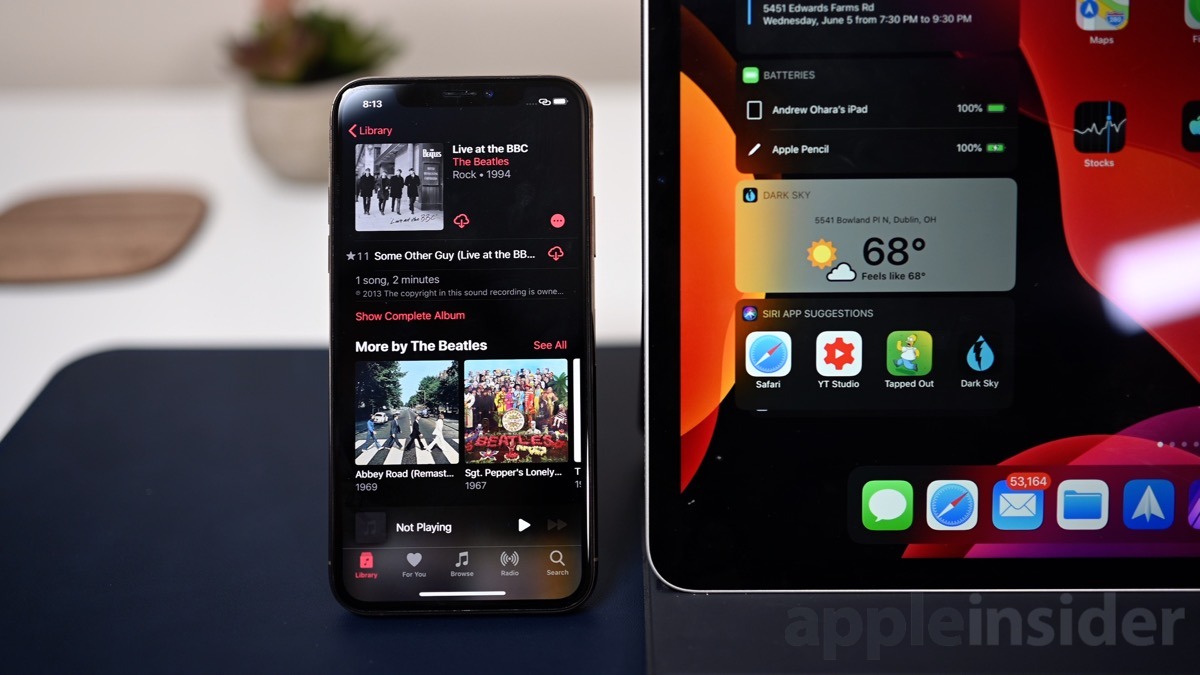 There are more features to count in iOS 13 and iPadOS, so we narrowed down the list to our top six, which run the gamut from huge system-wide changes to small, but extremely useful tweaks.
Dark Mode
Likely one of the most requested features in recent memory, Dark Mode is finally here. It was seemingly inevitable for Apple to implement this feature as requests poured in and developers took it upon themselves to integrate versions individually into their apps. With Apple officially on-board, it will be much easier for developers to take advantage of this feature natively.
Dark Mode looks particularly striking on the iPhone X, XS and XS Max thanks to the true blacks of their OLED panels. There is also a chance we may see slightly improved battery life here as the OLED displays don't require power for any black pixels. We will certainly put that to the test.
QuickPath Keyboard
The next new feature we were quick to try out is the new QuickPath keyboard. Similar to Swype and countless others, to type one just needs to drag their finger across the keyboard touching the letters they intend to type. It really is a faster way to input text and it is nice to see it natively supported rather than through third-party apps.
Third-party apps are limited in their functionality and don't work in places such as the Lock Screen when quick replying, so being able to use a native iOS version is preferred.
HomeKit cameras
HomeKit has quite a few new features in iOS 13 but what got us most excited was support for iCloud storage. Now, video recordings from select HomeKit cameras will be stored right within iCloud rather than relying solely on a manufacturers servers. The video is first encrypted locally in your home, then upload to Apple's servers where no one — not even Apple — can access it. Well, other than you.
The common 200GB iCloud Storage Plan will support one camera and ten days of footage while the 2TB iCloud Storage Plan will net support for five cameras. This footage will not count against iCloud storage.
Additionally, within the Home app the camera UI has been significantly revamped. All cameras can be accessed at the top of the screen when viewing a select camera and all the room's accessories can be accessed from the bottom.
iPad Home screen
The iPhone didn't receive a new Home screen, but the iPad certainly did. It starts with smaller app icons across your Home screens. Swiping right is an elegant new animation for accessing Today View. Today View can also be locked to your Home screen so you always have your widgets accessible. This makes much better use of the larger screen real estate found on the iPads.
External storage support
Also for the new iPads is support for external storage. Connect a USB-C storage device and it will show as a source within the Files app.
You can copy files to or from external storage such as thumb drives and even scan documents directly to them.
CarPlay
Last is CarPlay. CarPlay got a huge overhaul and there is far too much to touch on here, but from a high level the biggest change is the new dashboard view. You can toggle between the classic app home screen and the dashboard.
When on the dashboard, you will have Maps to the left and small widgets to the right. Items such as the "now playing" widget, upcoming calendar appointments and suggested navigation will all be displayed.
CarPlay also received an overhauled Music app, a new calendar app, and it will no longer minimize your view when you switch apps on the phone itself. Stay tuned for much more on CarPlay in iOS 13.
There is much more to delve into with these updates so stay tuned to AppleInsider for continuous coverage of iOS, iPadOS, watchOS, tvOS and macOS.