Tim Cook previews 'For All Mankind' from 'Battlestar Galactica' creator Ronald D. Moore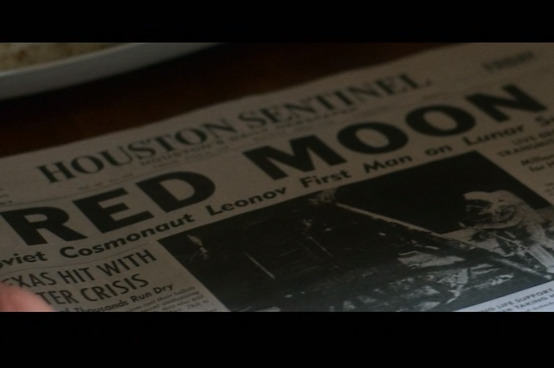 Demonstrating that Apple is continuing to produce new series for its Apple TV+ service, Tim Cook previewed a science fiction drama series from Ronald D. Moore.
Tim Cook opened this year's WWDC with a sneak peak of a new Apple-produced television series called "For All Mankind." Created by Ronald D. Moore, best-known for "Star Trek," "Battlestar Galactica," and "Outlander." The series follows the 1960s Space Race positing that the Soviet Union beat America to the moon.
"I've gotten an early look at the entire season,," said Tim Cook, "and I loved it."
Starring Joel Kinnaman, Michael Dorman and Sarah Jones, the series is a drama which Apple has funded for one season. No air date has been given yet, but it will be part of the Apple TV+ service launching in the Fall.
Series creator Ronald D. Moore has previously said that he is "dangerously optimistic" about the series. ""All I can tell you is that it's about the space race, and what if the space race never ended," he told SyFy.