How to master Dark Mode in iOS 13 & iPadOS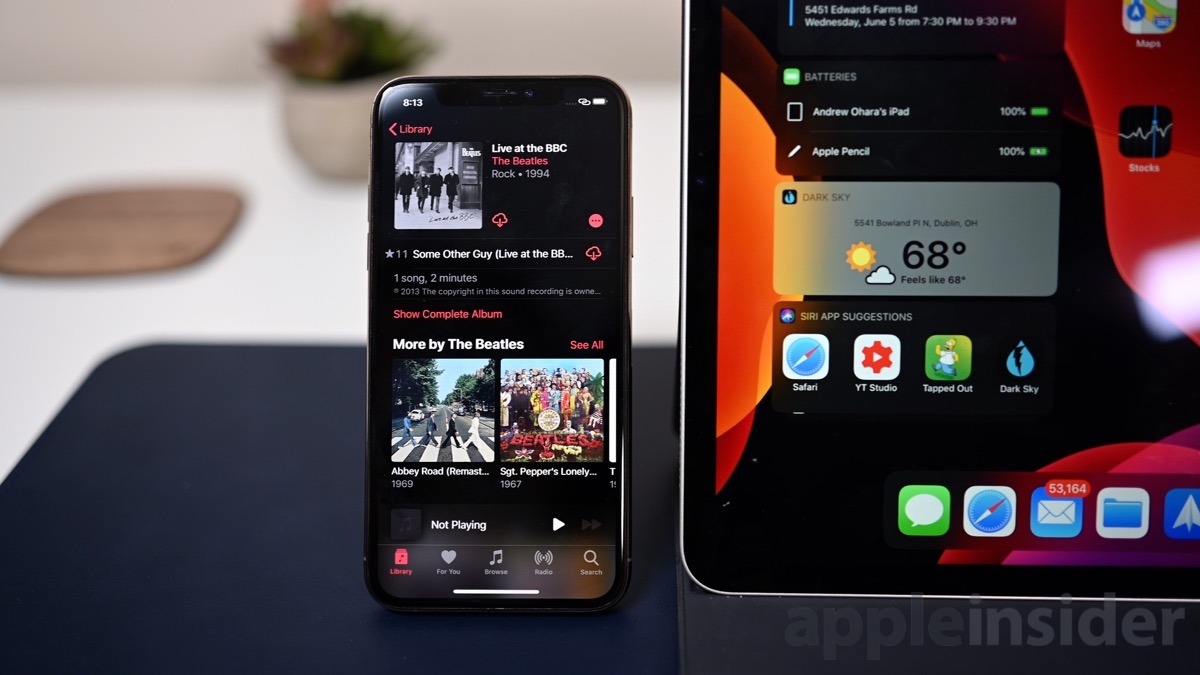 Apple put a significant amount of effort into developing Dark Mode on iPhone and iPad. Here is everything you need to know to master the new inky appearance when iOS 13 is available for all, later in 2019.
For years developers took Dark Mode into their own hands by implementing it on an app-by-app basis. Twitter, HomePass, and countless others had developed their own ways of swapping the appearance and making it happen automatically based on the time of day.
Apple heard those pleas and built it all together into the Dark Mode that is debuting with iOS 13 and iPadOS.
Understanding Dark Mode
To start, Dark Mode can be enabled by going to Settings then tapping Display & Brightness. Here you can toggle between Light or Dark modes.
It can also be set to automatically change based on the time of day. There is a built-in option for sunrise and sunset to be the trigger or you can create your own schedule simply based on an explicit time of day.
Having it automatically switch is useful, but there are times you may want to toggle it outside that schedule such as heading into a dark room or a movie theater. You don't have to have to delve into settings each time for that which is why Apple added a toggle to Control Center.
Swipe down from the top right to access Control Center and 3D Touch (or long hold) on the brightness slider. Now you should see three icons along the bottom with the one to the left being the new appearance toggle. Tapping this will animate the button and change the appearance from light to dark and back again.
To partner with Dark Mode, Apple also included a set of wallpapers designed to take advantage of the new persona. There are four color schemes including red/orange, blue, green, and gray. Each of these has several shapes over a white background which all turns dark or straight black when in Dark Mode. They are signified by a small appearance icon in the lower corner of each wallpaper.
This all doesn't work just on iPhone, it works on iPad as well. Apple has skinned all their native apps to take advantage of the new appearance and the deep blacks of the OLED panels on the new iPhones.
Apple will ship iOS 13 and iPadOS later this fall alongside macOS 10.15 Catalina, watchOS 6, and tvOS 13.