How iPhones and iPads back up & synchronize with iOS 13 and macOS Catalina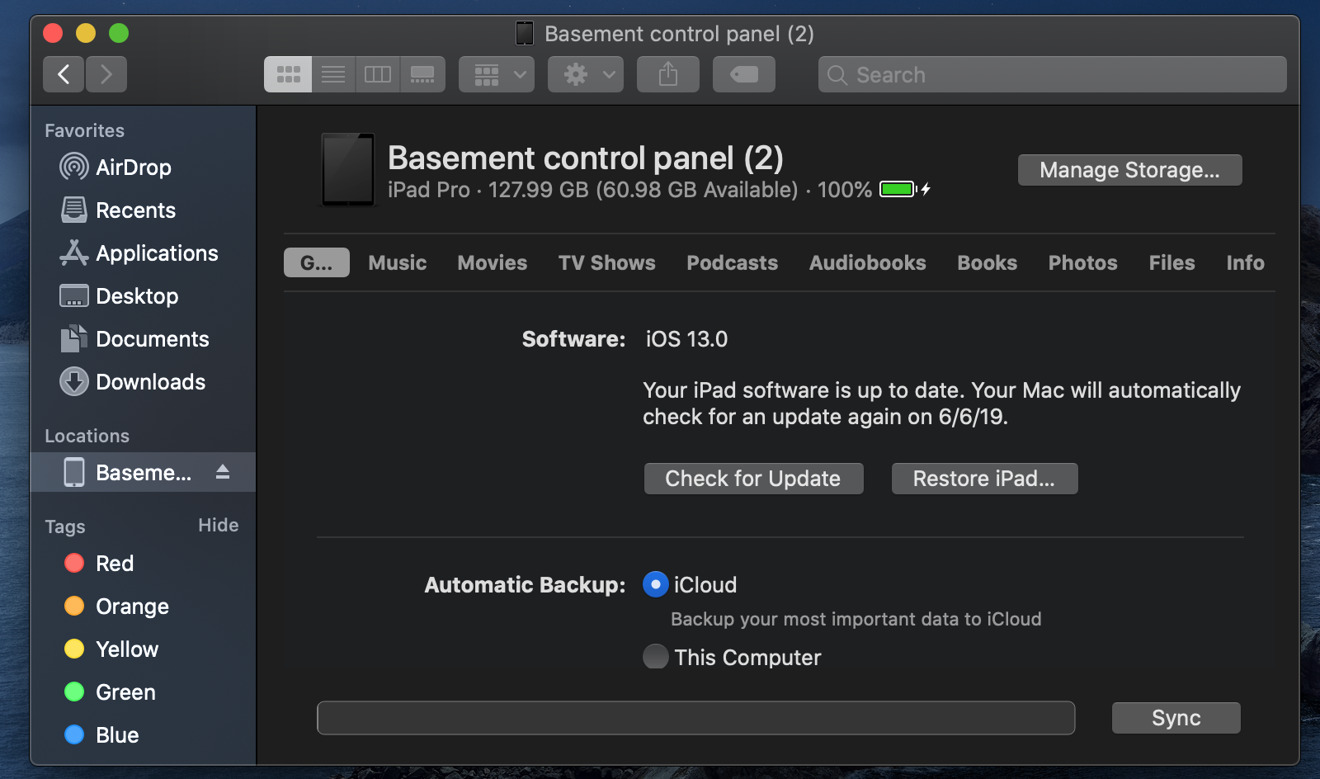 With macOS Catalina, Apple's iTunes has been broken up into discrete apps. Alongside that action, is the migration of iPad and iPhone synchronization to someplace obvious — the Finder itself.
If you're looking to sync to a device from a Mac, the best, and still fastest way to do it is with a cable to the Mac — USB to Lightning for most devices, or USB-C to USB-C with new gear and the iPad Pro.
Upon connecting, the same authentication process proceeds as it did with iTunes. The iPad we've used here will pop up a dialog box, asking to authenticate the pairing for security purposes.
Otherwise, the sync process, and the categories for synchronization are about the same, as is the mechanic behind it. Users drag content into any particular category, and hit Sync. Content of any kind including data in the Files app can be deleted from the appropriate screen as well.
Speeds are similar, perhaps slightly favoring Mojave — but this can be attributed to the beta nature of Catalina and iOS 13.
We've tested a fourth generation iPod touch running iOS 6.1.6, an original iPad running iOS 5, and a third generation iPod with the sync in macOS Catalina. All three work fine in Catalina, even if the icons on the Finder aren't quite right, or completely absent. And, remember, you can still download versions of apps that will run on older gear.
App synchronization has been gone for a while, and the iTunes 12.6.3 that Apple re-released after it stripped the feature from iTunes 12.7 hasn't worked in Mojave for some time. Apple expects users to rely on the cloud for app download, and it doesn't appear that the ability to sync apps from a Mac is returning. With the continued failure of iTunes 12.6, enterprise users should use Apple's Configurator 2 app, or another device management scheme to manage apps.