iTunes isn't dead! It's faster, streamlined and renamed Apple Music in macOS Catalina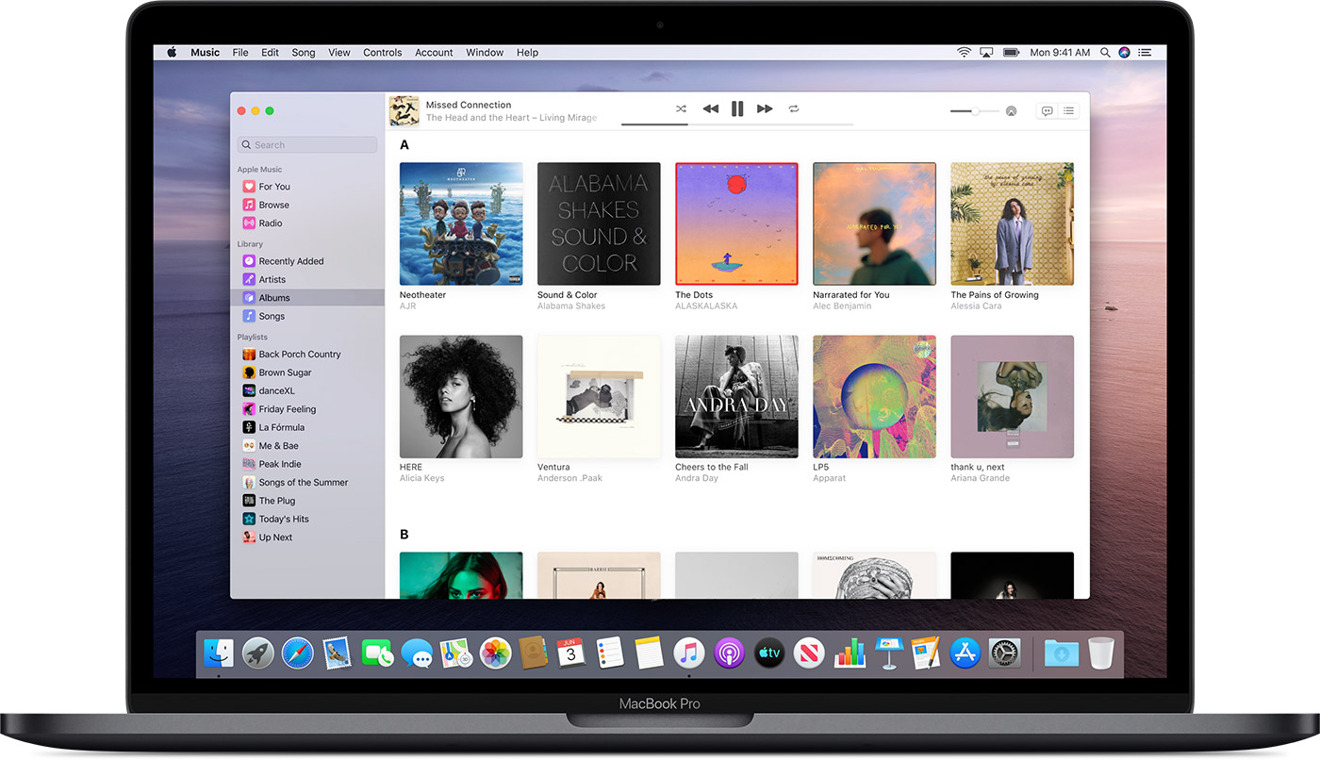 Don't panic! Apple has issued a new support document clarifying that in macOS Catalina, "all your favorite iTunes features, including the iTunes Store, will soon be available in three new and more focused apps."
We've spent a lot of time with Apple at WWDC on Wednesday talking about iTunes and Catalina. So, let's talk about it some more.
Panic at the iTunes disco
Reports of the death of iTunes have been greatly exaggerated. On Windows, nothing is changing at all. In the upcoming release of macOS Catalina, Apple has outlined that some iTunes features would be moving to more logical places.
Users' libraries of Audiobooks are moving to Books, Podcasts are getting their own app, movies and TV are now in the TV app, and iOS and iPod device management (below) are being integrated into the Finder, making it easier to drag and drop music files. Apple's Home Sharing is also now a checkbox in the Sharing preferences pane, allowing users to share their media with Apple TV using the "Computers" app.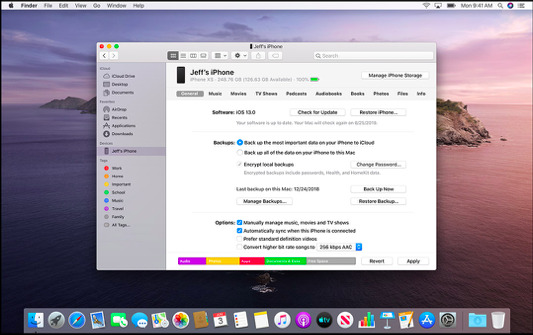 Apple has specifically clarified— as we earlier reported, that music that you've previously imported, ripped from CD, or purchased in iTunes Store will continue to be in Catalina's new Apple Music app. The music library is actually now optimized to be faster when working with large libraries with tens of thousands of titles.
The iTunes Store will also still be available for buying music on Mac, iOS, Windows PCs, and Apple TV. Users who subscribe to Apple Music can hide the Store from the Music app sidebar, but the store itself not going away. Existing iTunes Gift Cards and iTunes credits still work the same, and can be used with the new apps or the App Store. Apple Music will also continue to support CD ripping.
Movies and TV shows purchased or rented from iTunes are moving to new Apple TV app, which will continue to work for future purchases or rentals of movies and TV episodes.
Eighteen years after Apple dove into the music business with the original release of iTunes in 2001, the company's fresh efforts to streamline and accelerated its venerable media app are mostly just getting clarified branding. The new Apple Music app on macOS Catalina is effectively an enhanced new version of iTunes, based on the same codebase.
Catalina's new Podcasts app uses Apple's Catalyst technology to bring iPad apps to the Mac — which we'll be talking more about soon. The user interface and look and feel of the new Podcasts app is essentially indistinguishable from other Mac apps, so the company isn't drawing attention to the technical differences behind the scenes.
Rumors that Apple had plans to ditch music sales have consistently been wrong. Apple still gives users the choice whether to manage their own ripped files, buy songs from Apple, or subscribe to its streaming Music service of over 50 million songs.