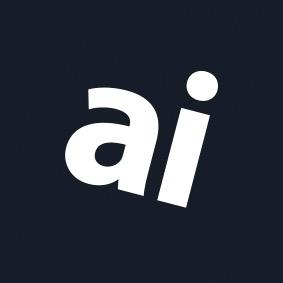 Why you can trust AppleInsider
Review: LG 23.7-inch Thunderbolt 3 4K UltraFine Display excels with Mac integration
LG 24-inch 4K display
4.0 / 5
---
LG's 24-inch 4K display is a great option for prosumers who are looking for a forward-thinking monitor that tightly integrates to their Mac with superior quality.
We are always on the lookout for great monitors so we were excited when LG released a more capable 23.7-inch 4K UltraFine display that also supports daisy-chaining over Thunderbolt 3. This new 23.7-inch 4K display is replacing the outgoing 21-inch 4K display that was previously sold by Apple and builds on it in a number of ways.
Included in the box is a Thunderbolt 3 cable, a USB-C cable, and a power cable alongside the monitor itself. Let's check out how it stacks up.
Excellent third-party hardware
The gold standard of hardware and monitor design is often held by Apple. Not just with standalone monitors, but the displays and build structure of the iMac line. This is a lofty bar to hold LG against and one that isn't entirely fair. Still, it is all but impossible to not draw comparisons between LG's 23.7-inch monitor and any of Apple's displays.
Apple has stringent guidelines for third-party accessories and ones LG must abide by in creating its for-Mac monitor line. If you have tried out LG monitors in the past or that aren't destined for Apple stores you see a different approach.
For example, the 23.7-inch UtlraFine display doesn't have an external power supply of any sorts, and instead, like all of Apple's desktops, has the power supply integrated into the monitor. This is far preferable to the hefty external power brick that LG normally uses.
As for the hardware itself, it is either just OK or excellent depending on who you are comparing it to. Comparing it to Apple and it is decent — but not amazing. Compare it to the larger swath of terrible mass-market monitors, LG has knocked it out of the park.
The body is very dissimilar to the previous UltraFine displays. Primarily made of plastic with a black metal base. Unlike the other UltraFine monitors, this one comes assembled out of the box requiring just a power cable to be ready to go. The plastic that the body is made of doesn't feel cheap. It feels strong and solid — but still plastic.
There are slightly chunky bezels around the monitor, all symmetrical in size. They are larger bezels than on the LG UltraWide display we reviewed but still smaller than on Apple's iMacs.
The screen of the monitor is somewhat adjustable with similar degrees of motion to the other UltraFine displays. It can tilt down roughly five degrees and can tilt up about 25-degrees. It can move up and down about five inches. There is no horizontal rotation to be found, so in that case just rotate the base.
LG has achieved quite a bit of smoothness to the monitor movements though they aren't as smooth and effortless as they are with the iMac or Apple's new — and expensive — Pro Display XDR. When you adjust the display up or down, there can be a bit of a jump right at either end and the springs help offset the weight and pop into place.
Mac integration
A quick survey of the monitor will reveal five Type-C ports. Two of these ports are Thunderbolt 3 and are denoted by a white ring around them and the Thunderbolt logo. The remaining three are all USB Type-C. This port selection feels very much designed for the Mac, and for the future. Three surplus USB-C ports is quite generous and for those looking to the future is what is needed rather than legacy USB-A.
It may be helpful for some to have a USB-A port or two around back, but in a year or two as everyone continues moving to USB-C most will be yearning for more Type-C ports rather than the already DOA Type-A. We've already taken our workflow all USB-C by opting for new cables as to not be hampered by dongles.
Thunderbolt 3 is particularly advantageous for users, allowing an unprecedented amount of flexibility. In our workflow, we are able to daisy chain several devices together with only a single cable getting plugged into our MacBook Pro. From our Mac, the Thunderbolt 3 cable goes into the first LG UtlraFine followed by a second LG UltraFine, then into our Akitio Node Lite with a 1TB Intel Optane SSD followed by our LaCie 20TB 2Big drive.
Not only does all of that get powered and connected over a single Thunderbolt 3 cable — of which a two-meter version is included in the box — but it powers our Mac as well. It will deliver 85W of power which is two watts short of the maximum input our 15-inch Pro can take.
Also missing from this display is any form of button. Yes, there are no buttons to these displays. That is very "Apple" in design in that there is nothing to do or configure. No settings to deal with. It is as simple as plug it in and you are good to go.
This display also supports both Apple's Night Shift technology as well as True Tone. Both features that are seldom seen in third-party displays. To adjust the brightness, you can do that through the Mac as well instead of some hidden buttons on the display.
A better option than the discontinued 21-inch
LG introduced this monitor soon after discontinuing the 21-inch 4K UltraFine display. That is fine by us as the new 23.7-inch is a far better value.
This monitor gives you a couple extra diagonal inches of screen real estate for the exact same price. The new monitor can also output 85W of power compared to only 60W on the outgoing version.
One way the 21-inch does win out though is in pixel density. Both the 21-inch and 23.7-inch monitors are 4K displays, but since the latter has a larger physical size, the pixel density is slightly reduced. It has gone from 219 to 186 PPI. When we look at it from a normal distance, this change isn't much apparent. Because of the larger screen size, you should naturally be sitting slightly further away anyway which makes the PPI a moot point.
A huge factor for most will be the second Thunderbolt 3 port found on this machine which allows such easy daisy chaning of additional Thunderbolt 3 devices or additional displays. Without that port, they would either need two ports on your machine or require an adapter or hub. Simply put, the second Thunderbolt 3 port is crucial for a pro workflow and monitor.
An incredible display
The physical dimensions of the monitor sit at 3840 x 2160 60Hz UHD. By default, macOS scales to 1920 x 1080 running with pixels doubled. There are other resolutions available and you can run at its native resolution but on-screen objects will be quite small and uncomfortable to manipulate.
It also covers the P3 wide color gamut and touts 500 nits of brightness — same as Apple's MacBook Pro displays.
We tested the monitors out for a few weeks before forming any full opinions but were largely impressed with the capabilities of the display. Everything looked sharp and the colors popped excellently. Color accuracy seemed spot on out of the box with no additional correction needed, contrast seemed great and the viewing angle was also wide enough when a group gathered around the monitor to look over our content.
You can find other competing 4K monitors in the $300 range but there is a pretty drastic difference in features, macOS integration, and build quality. A quick look at the alternatives you see a lot of thin, glossy, cheap feeling plastic with giant bezels and gaudy logos.
They have buttons that are necessary to turn the monitor on and off as well as to adjust the brightness. They have external power bricks that are large and inconvenient. And they use HDMI or DisplayPort rather than Thunderbolt 3. There is no support for the P3 wide color gamut. They don't deliver power to your Mac and they certainly don't have a built-in hub of USB-C ports and can't be daisy chained together.
There are going to be plenty out there that are okay with the trade offs for a cheaper price, but as Mac users we tend to place more importance on the integration, the design, and quality of the monitor. It may not live entirely up to the bar set by Apple's hardware but it still stands far above the rest of the market.
Rating: 4 out of 5
Where to buy