FTC asks court to deny Qualcomm request for stay in antitrust ruling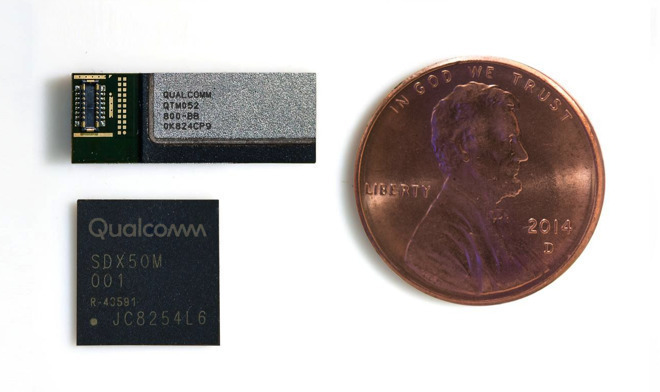 AppleInsider is supported by its audience and may earn commission as an Amazon Associate and affiliate partner on qualifying purchases. These affiliate partnerships do not influence our editorial content.
The U.S. Federal Trade Commission in a court filing on Tuesday asked District Judge Lucy Koh to deny Qualcomm's request to delay enforcement of an antitrust ruling handed down in May.
In its filing, the regulatory body, citing public interest, argues Koh's May 21 ruling should remain in effect during an appeals process to be initiated by Qualcomm.
Koh in her determination last month said Qualcomm unlawfully suppressed competition by abusing its dominant power in the cellular modem business. Attached to the ruling were remedial actions that would require the chipmaker to restructure current licensing agreements and modify its stance on licensing terms.
Specifically, Koh said Qualcomm "must not condition the supply of modem chips on a customer's patent license status" and "must negotiate or renegotiate license terms with customers in good faith under conditions free from the threat of lack of access to or discriminatory provision of modem chip supply or associated technical support or access to software." The company must also make "exhaustive SEP licenses available to modem-chip suppliers on fair, reasonable, and non-discriminatory ('FRAND') terms," "may not enter express or de facto exclusive dealing agreements for the supply of modem chips" and must not interfere with communication between a customer and a government agency about law enforcement or regulatory matters. Compliance monitoring is also on the list of remedies.
Qualcomm took issue with the ruling and filed a request to stay pending appeal to a higher court.
Koh's findings raise "serious legal questions," Qualcomm said, chief among them the omission of evidence related to Apple's decision to ditch Qualcomm modems in favor of those manufactured by Intel. The fact that Apple opted for Intel parts proves Qualcomm did not exploit its power in the market to gain an edge over competitors, Qualcomm argues.
According to Qualcomm, adhering to Koh's stipulations could force the company into unfavorable patent license agreements with rival chipmakers, a situation that would be difficult or impossible to reverse if an appeal is successful.
The FTC, however, does not agree.
"Qualcomm's claims of irreparable harm are general, speculative, and contrary to both governing legal principles and the evidence presented at trial," the FTC said in its filing, adding that the chipmaker has failed to show it will likely win on appeal.
Further, holding off on remedial action would adversely affect competition during the transition to 5G, the agency said.
Qualcomm has filed a notice of appeal, but has yet to follow through with the Court of Appeals for the Ninth Circuit.