Goldman Sachs CEO testing Apple Card, foresees great interest in product at launch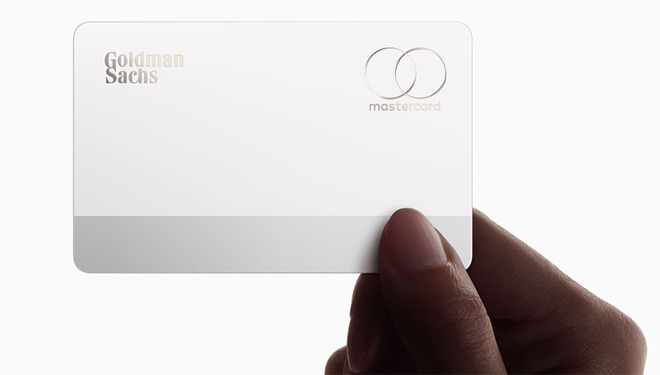 Goldman Sachs CEO David Solomon, who has been testing a beta version of Apple Card alongside employees at Goldman and Apple, is expecting high levels of consumer interest in the card based on early feedback.
Speaking with CNBC anchor Carl Quintanilla at Recode's Code Conference on Tuesday, Solomon said he is personally test driving the banking giant's first credit card prior to launch this summer.
As can be expected, the executive touted Apple Card's unique feature set, which includes at-a-glance app-based tools to help track and manage expenditures, make payments without incurring debt and more.
"It's in beta right now; there are some employees at Goldman Sachs and some employees of Apple that are using the card," Solomon said. "I'm using the card, I like the way it works. I like the simplicity, the lack of friction when it comes to paying bills, looking at what you've spent, ease of use."
Apple Card is advertised as Apple's vision of what a consumer credit product should be — easy to use, packed with technology and highly secure.
Solomon believes the product will be a hit at launch.
"The early feedback indicated that there will be a lot of interest in it when we finally do launch it later this summer," Solomon said.
The executive did not clarify whether the "early feedback" he referenced is derived from beta testers or consumer research.
Apple Card was unveiled at a special Apple event in March. The product, backed by Goldman's Marcus arm, features NFC capabilities, no fees, cash back rewards and unique account management tools.
The card is slated to arrive sometime this summer.