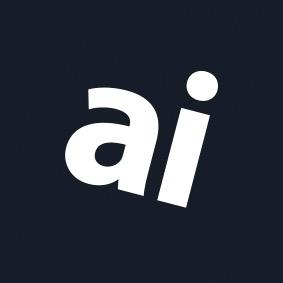 Why you can trust AppleInsider
Review: OWC ThunderBlade provides silent & fast Thunderbolt 3 storage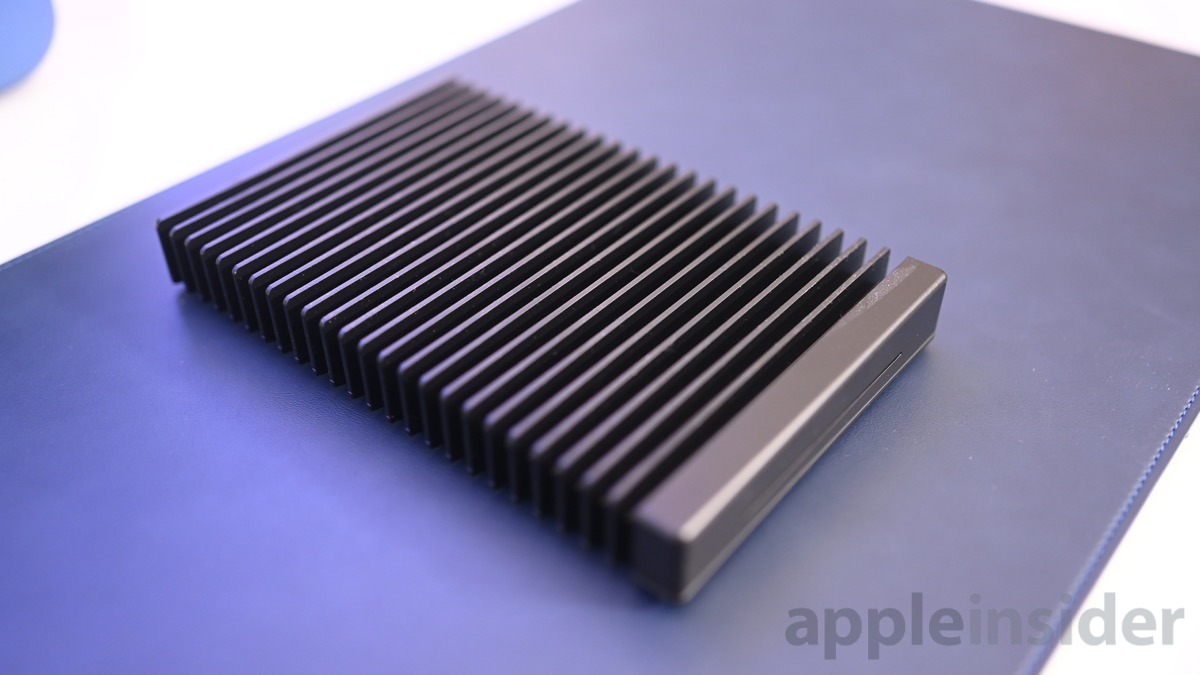 ---
The updated ThunderBlade drive from OWC offers absolutely stunning storage speeds alongside a completely fanless design with Thunderbolt 3 while undercutting the price from the previous generation. Check out how we integrated it into our workflow.
The professional's desktop storage
This is the latest incarnation of the ThunderBlade line which keeps much of the same aesthetic as prior generations. The body is nearly all encompassed by a series of "blades" that give it a stylish look while providing a practical purpose we will touch on in a moment.
Around the back of the device reside two Thunderbolt 3 slots and a power input jack. Thanks to the dual Thunderbolt 3 ports, this can easily be slotted into any Thunderbolt 3-based workflow, all daisy chained together.
For example, we could run our MacBook Pro into the Thunderblade V4, possibly then some more external storage such as the LaCie 2Big RAID system or the Akitio Node Lite, followed possibly by a Thunderbolt 3 hub/dock, which then runs to an eGPU unit, and finally a Thunderbolt 3 monitor such as the new LG UltraFine 4K display.
The front has a status light that runs blue across the front to let you know when the drive is in use.
Also bundled with the ThunderBlade is a rugged storage case that is perfect for taking the Thunderblade out to job sites and can hold the drive, the Thunderbolt 3 cable, and the (rather bulky) power adapter.
Passive cooling is no small feat
Inside the ThunderBlade isn't just a single SSD, it is actually four M.2 NVMe SSDs. They are some of the Aura Pro modules that OWC sells on their own, just outfitted with the Thunderblade enclosure. They also get liberal coatings of thermal paste used for the impressive passive cooling of the ThunderBlade.
M.2 SSDs can get incredibly hot and it takes quite the cooling system to compensate for that. As a video producer and podcaster, it is of the utmost importance to remove all noise from our recording area. We've plenty of impressive and expensive storage but any residual noise can be an issue when trying to record.
The thermal paste applied to the SSDs helps dissipate that heat and transfer it to the series of blades that radiate across the entire enclosure. This allows for complete passive cooling and doesn't rely whatsoever on any fan, making this drive wholly silent.
SoftRAID
Because this drive is made up of independent modules, they can be configured together in a RAID array using the SoftRAID software included with the ThunderBlade. OWC's SoftRAID app gives you six different options to choose from. You can opt for non-RAID which presents you all four individual SSDS. You can choose RAID 0 which will give you the fastest performance by combining them all into one volume. There is also RAID 1 (mirrored), RAID 1+0 (stripe of mirrors), RAID 4 (striped with parity), and RAID 5 (striped with distributed parity).
As we mentioned, RAID 0 is going to be the fastest of them all but doesn't give you any protection on your data. There is no mirror of data onto the other drives, it simply gives you one volume but writes to all four SSDs at once which gives you the impressive speeds. The downside is that should one of those SSDs die, all your data is gone.
That sounds scary, but considering most external media shows as one volume and will kill all your data if it goes bad, that doesn't make this much different. Just let this be a reminder to always back up critical data in one way or another.
Performance
The OWC Thunderblade is configurable up to 8TB, but we were provided the 2TB model. The 8TB will be slightly quicker, but we still achieved some stellar numbers with our review unit.
In the Blackmagic Disk Speed Test, we got 1282MB/s for our write speed and 1358MB/s for our read speeds. Quick enough for even the most demanding storage-heavy workflows.
In a simple real-world test, we dumped a folder of 300 images, weighing in at 7.75GB, onto the ThunderBlade and it managed to transfer the folder in its entirety in just a mere 5.32 seconds. So quick that our machine hardly had time to actually pull the interface window up to show the progress.
Going for the larger 8TB will yield even better results.
A tool for high-end workflows
Most people don't need a drive like this. This isn't something that a college student needs to back up term papers. This is a tool to tie into those high-end workflows where one is editing 8K films or dealing with massive RAW image repositories.
For those situations, a Thunderbolt 3 enabled, completely silent, blazing fast drive is a welcomed addition.
As the cherry on top, compared to the previous generation, this new model is also far more affordable as well.
Rating: 4.5 out of 5
Where to buy