Hands on with all the changes in tvOS 13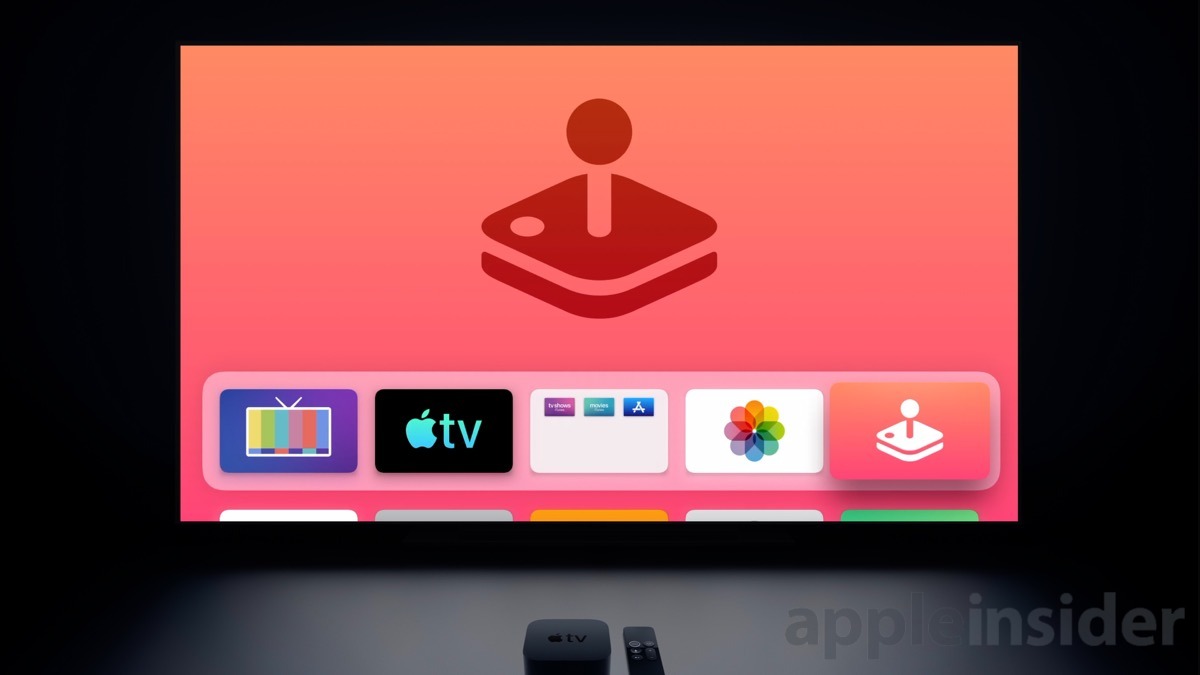 With the steadily approaching launch of Apple TV+, the Apple TV set-top box itself is more important than ever. To help bolster its place in the living room, Apple brought a slew of changes with tvOS 13. Here is a first look at what you can expect.
Starting out, you are met with a refreshed Home screen. There is a new semi-opaque dock at the top of all the app icons which sits atop a new, more immersive background.
The background now encompasses the entire screen and not just the portion above the bar. Apps need to be updated to take full advantage of this but it certainly looks better. You can see how it looks right now thanks to the new Apple Arcade app.
Yes, Apple's upcoming gaming subscription service has received its own app icon here in tvOS 13. You can see the colorful background reaches edge to edge on the TV. Launching the app there isn't much to see at the moment as the service has not launched, but Apple does feature an assortment of characters promoting new titles like Oceanhorn 2.
Going along with Apple Arcade is support for more third-party controllers. Sony Playstation Dualshock 4 controllers and Xbox One S controllers will finally be natively supported with not only tvOS 13 but iOS 13 too. This will make gaming on Apple TV a much more fulfilling experience and feel more natural for serious gamers.
Next, several apps throughout tvOS have had their interfaces refreshed to go along with the new UI found in Apple's latest releases. This is particularly noticable in the Music and Photos apps which look cleaner and have new category selectors at the top.
Continuing to look at Music, there were many changes to the now playing UI. For starters, lyrics have now come to Apple TV and will automatically move with the song. Otherwise, you can access the AirPlay menu from the top left, tap the ellipsis in the top center for access to options, and other playback controls to the right.
Apple has always spent a lot of time crafting stunning screen savers for the Apple TV, venturing above cities and into the heavens. With tvOS 13 Apple has now gone below sea level with several underwater options. Currently, these aren't found in the first beta but will be there by the time tvOS 13 launches.
The biggest change coming to Apple TV, however, is likely support for multiple users. User accounts are automatically added when a user is added to the Home app. It syncs their profiles to the Apple TV so they have access to their own Apple Music libraries and preferences as well as their TV watch list and history. No longer will you see your spouse's TV recommendations in the TV app.
Accounts can also be manually added for those not added to the Home app within Settings.
It is easy to switch users thanks to Control Center which has made its way to the Apple TV. When invoked, Control Center slides in from the right side and brings access to the now playing content, switching users, the AirPlay menu, search, and the sleep button.
We are still digging through tvOS 13 and will continue to bring you coverage of any other features hiding within Apple's latest Apple TV update. Apple will release tvOS 13 as a free update this fall with iOS 13, macOS Catalina, iPadOS, and watchOS 6.