13 hidden iOS 13 features you didn't know about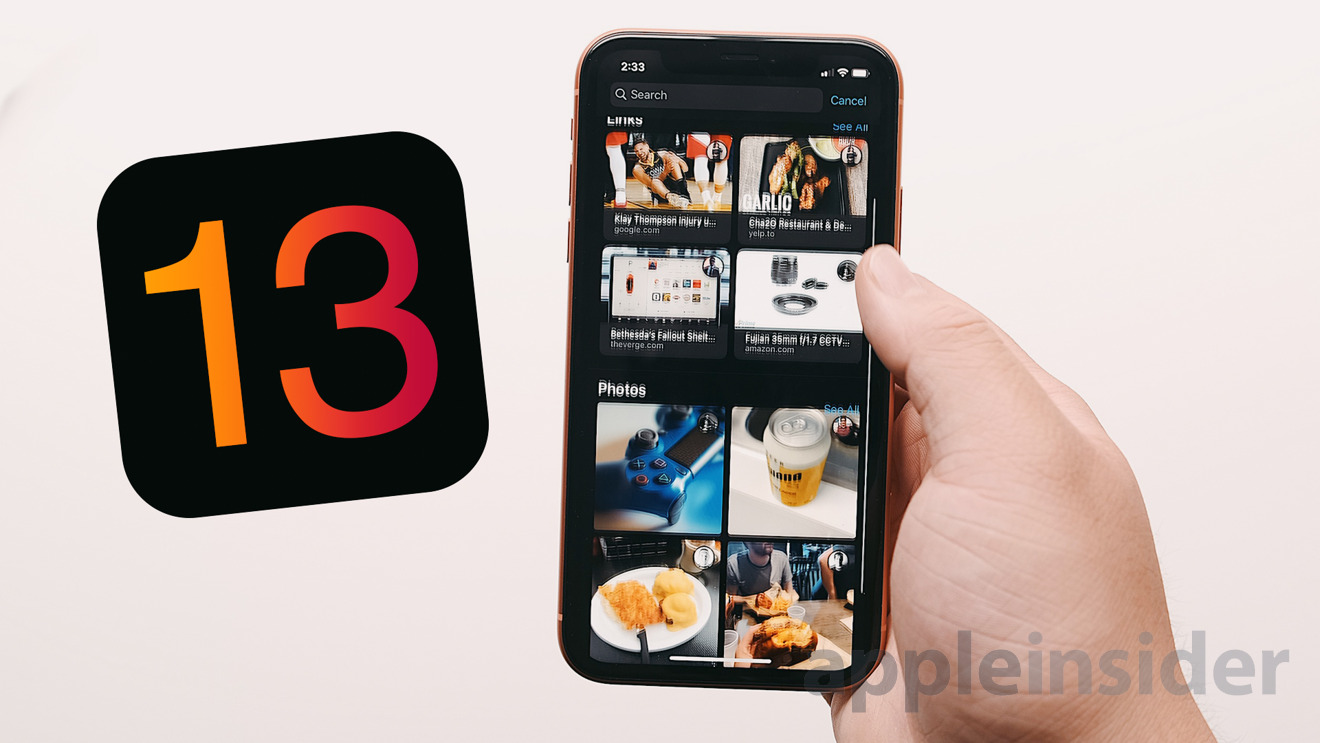 The first beta of iOS 13 has been out for nearly two weeks so lets take a look at some hidden features you might've not known about.
Access Wi-Fi and Bluetooth in Control Center
In previous versions of iOS, in order to connect to other Wi-Fi or Bluetooth connections, you have to go to Settings and access the Wi-Fi or Bluetooth settings there. In iOS 13 you can now access this list through Control Center when you press and hold the Wi-Fi or Bluetooth icon.
New Extended Reply Menu and Formatting in Mail
In the stock Mail app, when you're replying to an email, you now have a new extended reply menu which gives you options to reply, forward, or delete. As well as the ability to mute it or to notify you in case there's a new email from that specific contact. Another thing that's new is the ability to format your text. You can change the font, make the text bigger, adjust the alignment, change the color, and add bullet points. All of these new features make the stock Mail app so much more powerful.
Full Page Screenshots in Safari
Just like on iPadOS, with iOS13 on an iPhone you can now also take a screenshot a full web page that you can annotate on and save it as a PDF directly to files, or share it with your contacts using the new share sheet window. If you have a keyboard attached, Command + S will also save an entire page as a PDF.
Silence Unknown Callers
New in iOS13 is the ability to silence unknown callers, so when a robo call comes in, your phone will automatically silence those calls and send those calls to voicemail.
Zip and Unzip in Files app
With the new Files app, you can also Zip, and unzip files directly from your iOS device without the need to use macOS. When you're done, you can Airdrop those files back to your iOS device.
This is really handy for those who strictly use an iPad as their main computer and don't want to download a third-party app for this one task.
New Search in Messages App
Inside Messages, you have a new way to search inside the app. This will give you contact suggestions, links that people have shared with you, and photos that they sent you.
Pinch to zoom in Voice Memos
If you're a big Voice Memos user, you can pinch to zoom in the Voice Memos app which lets you zoom in on the waveform to help edit your recordings a lot easier.
Downloads Manager in Safari
In iOS13, when you download a file from Safari, you have access to a downloads manager, or a list that shows you files you've downloaded which is similar to what you'd get from Safari on macOS. And this syncs over to the new Files app where you can see all your downloaded files.
Optimize Battery Charging
Optimized Battery Charging uses machine learning algorithms to learn your daily charging routine so that your iPhone can wait to finish charging past 80% until you need to use it. If you normally wake up at 6 AM on weekdays, your iPhone will only charge to 80% through the night, then about 30 minutes before you wake up it will top off the remainder of your phone. That way it helps protect your battery's longevity by not constantly charging to 100% and holding it there.
Mouse Support
Under accessibility in assistive touch, there's now an option to add a wireless mouse or trackpad to iOS. You can use it to scroll a document or a web page and interact with the whole OS.
It's definitely not perfect, nor is it something that most should use regularly, but it is nice to have that option.
Low Data Mode
In the Cellular settings, you now have the option to toggle Low Data Mode which should help apps use less data. Apple isn't clear on specifically how it works, but it appears that it suspends background activity when you're not connected to Wi-Fi.
Peek and Pop without 3D Touch
iOS 13 gives us a clearer picture on what Apple's plans are for non 3D Touch capable iPhones. Previously only iPhones with 3D Touch were able to use Peek and Pop. On the iPhone XR or any iPad running iOS 13, you can now press and hold for a brief second and access Peek and Pop.
Haptic Feedback for FaceID
A new subtle feature that you can enable under accessibility in Face ID is haptic feedback when you're unlocking your iPhone. It's a subtle tap when the phone authenticates your face, and it's a really nice touch to let you know that you can swipe up and unlock the phone.
These are just some of the best hidden features on iOS 13 Beta one that you might have not known about. This isn't the final version of iOS 13, so we are likely to see changes and more features as we approach release. Apple's new iOS 13 should be available for everyone in the fall, but until then we'll keep you all posted with all the new features in upcoming betas.