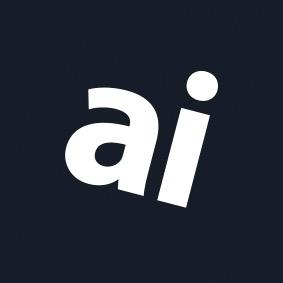 Why you can trust AppleInsider
Review: SecureData SecureDrive BT SSD can be unlocked by Face ID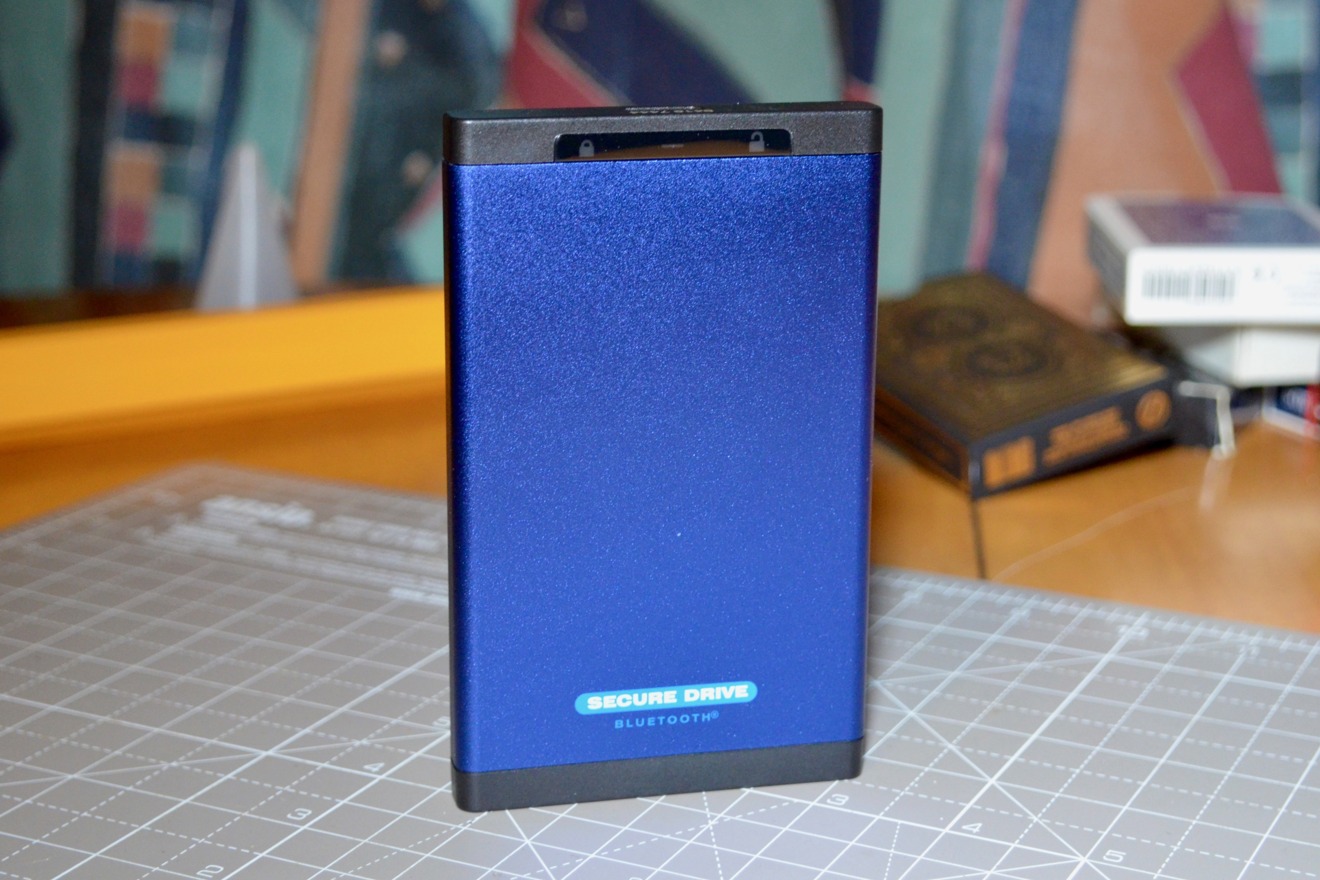 SecureData SecureDrive BT
4.0 / 5
---
The SecureData SecureDrive BT portable SSD offers encrypted storage of data within a slimline device, secured via a companion app for iPhone that can unlock the drive using Face ID or Touch ID instead of entering a passcode, or for enterprise users there are extra options to enhance the security by location and even time of day.
Securing a portable drive can be difficult, as there has to be some balance between the need to keep things protected as much as possible, and making it as relatively pain-free as possible to access the data. In some user-friendly cases, the drive uses onboard encryption to keep the data secure, but also features a physical keypad to enter in a security code to unlock the storage.
In the case of the SecureData SecureDrive BT SSD, the same feat is accomplished by entering a code into a mobile app. However, since there's an iPhone now involved in the process, the options to secure the drive increase dramatically, making it much more attractive to enterprise users.
External appearance
On the outside, the SecureDrive BT seems like a fairly standard external hard drive, measuring 12.7 centimeters long, 7.7 centimeters wide, and 12.5 millimeters thick (5 inches by 3 inches by 0.5 inches) and weighing 160 grams (5.6 ounces.) Ignoring the secure element, just the physical characteristics alone make it a great-looking drive.
Outside the mentions of "Secure Drive," Bluetooth, the removable instruction sticker on the back, and a small selection of lock-shaped lights at the top of the drive, there are few indications that there is any enhanced security for the drive at first glance. It simply looks like a small portable hard drive.
The drive is supplied with an 18-inch long cable that connects the drive to a USB 3.0 or USB 3.1 port, giving it a fairly decent range from the host Mac. As a detachable cable, it can be easily replaced if damaged, though the manufacturer did include covers for both ends to make sure they stay clear and debris-free, potentially prolonging the lifespan of the cable.
While there are advantages to being detachable, the fact that the cable is separate makes it slightly awkward to carry as you have to remember to cart around two components. There isn't a bag supplied with the drive which would solve the problem, as well as supplying more protection in the form of cushioning, but it isn't a major issue.
The build quality is also high for the drive, consisting of a rectangular metal tube given a matte-effect paint job and capped on each end by plastic. On the underside are tiny plastic domes in each corner serving as feet, raising the unit barely a millimeter off the surface it is placed upon.
Security and iPhones
The main reason anyone will consider buying the drive is for its security. As one touted to protect your data, the drive is protected by "military-grade AES 256-bit XTS encryption," and is FIPS 140-2 Level 3 validated. In short, unless you know how to access the data on the device, there's practically no chance you can work around it.
The slimline nature of the drive means that unlocking the drive cannot be done with an onboard keypad, an addition that would immediately signal a code would be required to an attacker. Instead, the drive's built-in Bluetooth module is used to connect to a nearby iPhone, running a companion app, which in turn is used to unlock the drive.
The app, downloadable from the App Store, first needs the drive to be paired to it, which involves an eight-digit number stamped on the drive itself. Once paired over Bluetooth the drive appears in the companion app, complete with its status of being locked or unlocked.
Unlocking the drive when it is connected to the Mac simply requires a tap of the drive name within the app, then the entry of a password, which can be set up to be between 7 and 15 letters or numbers in length, including special characters. When unlocked, the drive mounts as normal.
For users wanting to be more sophisticated with their security, there are quite a few different settings that can be employed on the drive. The headline feature is to enable Face ID or Touch ID, which uses Apple's authentication method in place of a password to speed up unlocking without needing to enter the password manually, something that also narrows down the field of people who can unlock it that way to those already registered to those systems on that particular device.
There are other elements that can also be employed, including two-factor authentication, a password recovery system using text messages, unlocking via the Apple Watch app, to set the drive as read-only, remote wiping, and to automatically lock the drive up if it is unused for a period of time. With Bluetooth, it is even possible to automatically lock the drive if the iPhone is moved a few meters away from the drive for longer than five seconds.
Enterprise options
As a drive that relies on a mobile app for unlocking, the extra abilities that a smartphone like an iPhone provides extends to what the drive can do when using the company's enterprise-level service. Using DataLock BT Remote Management, available at an extra charge, the drive's administrator is provided with a bunch of other options to keep the drive secure.
Through a web interface, an administrator can assign users to specific drives and revoke permissions for access, change user account details, remotely unlock and lock drives, and remotely wipe its contents.
Of more interest to business users is the ability to limit when and where a drive can be used. The time of allowed usage can be good for enterprise as it prevents access to stored data outside of normal working hours, so sensitive data cannot be skimmed through at a user's leisure.
The geofencing options are also extremely useful as an address or GPS coordinate can be set along with a radius in miles, with the location of the unlock determined by the iPhone's GPS data. While it doesn't stop a unit from being used outside a particular building, it does limit how far away from the base the drive can be used, which could prevent it from being stolen and used by competing companies, or even to make sure data on a drive only meant to be used at work cannot be accessed from within an employee's house.
While these paid remote management options are interesting and may be of use to enterprise users, or the easily worried, most individuals will probably get by using the companion app and the existing options.
Performance
Anyone attempting to plug the drive in to a Mac and use it without going through the unlocking process won't see the drive at all. The drive won't mount, and doesn't appear in Disk Utility either, until it is successfully unlocked, so it will easily fend off anyone simply plugging it in curious to see what's inside.
When unlocked, the drive performs respectably well, achieving reading speeds of 395.1MB/s and writing speeds of 280.4Mb/s, slightly above the respective claimed speeds of 335MB/s reads and 333MB/s writes. This is still fast enough for most users in all but the most demanding tasks, though really that's not the point of the drive.
As a drive that is focused on keeping the data secure, it is a "nice to have" feature to see fast transfer speeds, but ultimately it is all about keeping the data stored on the thing as safe as possible. To those buying an external storage device and being concerned about security, speed isn't a priority.
The SecureData SecureDrive BT SSD is a neat, compact, well-built portable drive that is deceptively secure, one that offers security to those who need it but without screaming it is protected. The shift from needing a keypad on the enclosure to using an iPhone app is smart, as it obscures security while at the same time resulting in a good-looking design that even puts some conventional portable drives to shame.
There's not really a need for the remote management options outside of enterprise or government use, but it's good to know that in extreme cases, the option to use the more exotic security features are there. Even the more pedestrian use of Face ID or Touch ID is simultaneously smart and secure, making it as easy as possible for the drive's user to unlock using biometric security without simplifying it for would-be attackers.
It's hard not to recommend the SecureDrive BT SSD. It's protective, physically well designed, and offers the novelty of Face ID unlocking. What's not to like about that?
Rating: 4 out of 5 stars
Where to buy
Two varieties of SecureDrive BT drives are available, offering cheaper hard drive-based options alongside SSD variants. The company website offers the hard drive versions from 1 terabyte to 5 terabytes in capacity, priced between $285 and $559 respectively. Amazon and B&H have the 2 terabyte and 5 terabyte models available with instant savings of $30 to $50 off, offering more bang for your buck.
On the SSD side, the range retails from $319 for a 250 gigabyte drive, rising to $3,639 for an 8-terabyte SSD; however Amazon and B&H again have every model on sale for up to $50 off. The version reviewed is the 500 gigabyte model, discounted to $359.